NXP Releases i.MX 91 Applications Processor Family
NXP Semiconductors has recently announced its i.MX 91 applications processor family, specifically designed to cater to the evolving demands of the next generation of Linux-based Internet of Things (IoT) and industrial applications. The i/MX 91 family focuses on delivering a well-balanced combination of security, features, and energy-efficient performance.
Linux for IOT devices
Linux has emerged as the most preferred platform to fulfill the demands of these changing markets due to its extensibility and easy programming. This is because Linux is open-source and it enables developers to modify and upgrade programs as well as extend the product life cycle.
The i.MX 91 series from NXP gives developers the tools they need to quickly design new Linux-based edge devices. Home controllers, linked applications, home entertainment systems, industrial scanning and printing solutions, building control systems, EV chargers, and medical platforms are a few examples that can be made using i.MX 91 processor series.
These devices will have the ability to adapt to updated protocols and new standards as they are introduced.
i.MX 91 Applications Processor: Features
One of the key security features of the i.MX 91 SoC is its integrated EdgeLock Secure Enclave, which facilitates lifecycle management, tamper detection, secure boot, and streamlined certification processes.
The i.MX 91 family utilizes an Arm Cortex A55 processor, which is capable of running at speeds of up to 1.4 GHz. Moreover, it supports modern LPDDR4 memory, ensuring the longevity of the platform, and provides enhanced connectivity options with dual Gigabit Ethernet and dual USB ports.
Another notable feature is its shared package and software characteristics with the rest of the i.MX 91 series. This seamless compatibility enables designers to swiftly transition from previous designs utilizing the i.MX 93, thereby saving time and effort.
Furthermore, the i.MX 91 family supports advanced features such as the NXP EdgeLock Secure Enclave and the EdgeVerse Portfolio Platform. These features address concerns related to scalability and security, providing designers with enhanced peace of mind.
What sets i.MX 91 family apart is its robust support for Linux in edge processing applications. This support empowers designers with a familiar programming environment and introduces a heightened level of flexibility due to the widespread adoption of the Linux operating system.
As a result, designers can leverage this compatibility to create and integrate devices that seamlessly support protocols like Matter for the Internet of Things (IoT) or Wi-Sun for smart cities.
Linux-based Edge Devices Also Need Live Patching
Organizations need to keep all connected components in their IoT system up to date with the latest vulnerability patches in order to maintain their security posture. The traditional method is to remove the IoT devices from production and restart them to apply security patches.
But this is not the case with TuxCare's KernelCare IoT solution, which automatically applies security patches while connected devices are running, allowing organizations to automate patch deployment across their entire IoT ecosystems without having to plan downtime or reboot individual devices.
Therefore, with KernelCare IoT, organizations can maintain a robust security posture by seamlessly and efficiently patching their IoT devices. By eliminating the need for device restarts and minimizing disruptions, organizations can effectively safeguard their IoT environments against vulnerabilities while ensuring uninterrupted operations.
The sources for this article include a story from All About Circuits.
Summary
Article Name
NXP Releases i.MX 91 Applications Processor Family
Description
NXP Semiconductors has recently announced its i.MX 91 applications processor family to deliver a secure, energy-efficient performance.
Author
Rohan Timalsina
Publisher Name
TuxCare
Publisher Logo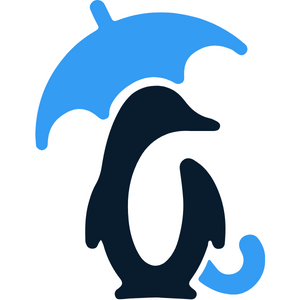 Looking to automate vulnerability patching without kernel reboots, system downtime, or scheduled maintenance windows?
Become a TuxCare Guest Writer