Protecting Against Apache ActiveMQ Vulnerability
In the world of cybersecurity, new threats emerge constantly, and it's vital for organizations to stay vigilant. Recently, a critical vulnerability, known as CVE-2023-46604, has been making headlines due to its exploitation by the Hello Kitty ransomware group. In this blog post, we'll delve into the details of the Apache ActiveMQ vulnerability and explore how you can protect your Linux system from potential attacks.
Apache ActiveMQ Vulnerability

As we navigate the ever-evolving landscape of cybersecurity, early detection of vulnerabilities is crucial. CVE-2023-46604, a Remote Code Execution (RCE) flaw in Apache ActiveMQ, has garnered attention as it poses a significant threat to users. To aid in the detection of exploitation attempts related to this vulnerability, the SOC Prime Team has developed a Sigma rule, which is designed to identify potential attacks.
This Sigma rule is compatible with various security tools such as SIEM, EDR, XDR, and Data Lake formats. It aligns with the MITRE ATT&CK framework, focusing on Privilege Escalation tactics, with Exploitation for Privilege Escalation (T1068) as the primary technique.
Understanding CVE-2023-46604

CVE-2023-46604 is an RCE flaw discovered in Apache ActiveMQ, with a high CVSS score of 10.0, signifying its severity. This vulnerability has the potential to cause significant harm to compromised users. Attackers have exploited Apache ActiveMQ by installing ransomware on affected devices, targeting organizations for extortion.
The Hello Kitty ransomware group has been linked to these malicious activities, primarily based on the ransom notes and evidence obtained during the investigation, including leaked source code that surfaced a month ago.

Vulnerability Exploitation by Cybercriminals
CVE-2023-46604 enables remote attackers with network access to an Apache ActiveMQ broker to execute arbitrary shell commands. This exploitation is achieved by manipulating serialized class types within the OpenWire protocol. This manipulation prompts the broker to create instances of any class available on the classpath.
Once this vulnerability is successfully exploited, attackers proceed to load remote binaries named using the Windows Installer. These binaries contain a 32-bit .NET executable named "dllloader," which, in turn, loads a Base64-encoded payload that functions similarly to a ransomware attack.
Public Disclosure and PoC Exploit

To add to the complexity of the situation, the Proof of Concept (PoC) exploit code for CVE-2023-46604 has been made publicly available on GitHub. This presents an increased risk, as potential attackers can easily access and utilize the exploit code. As a result, it's crucial for organizations to act swiftly to mitigate this threat.
Rapid7 researchers have also provided comprehensive technical insights into CVE-2023-46604 on AttackerKB, covering exploit details and remediation measures. Staying informed about these details can be invaluable in defending against potential attacks.
Mitigation Steps

As part of the solution to this pressing issue, Apache has issued an advisory recommending specific steps for mitigating the threat. Potentially affected users are strongly encouraged to install the following software versions, which contain fixes for CVE-2023-46604:
Version 5.15.16
Version 5.16.7
Version 5.17.6
Version 5.18.3
By implementing these software updates, organizations can bolster their defense against potential exploits and protect against security breaches.
Act Swiftly to Minimize Risks

The active exploitation of CVE-2023-46604, combined with the public disclosure of the PoC exploit, necessitates an ultra-responsive approach to cybersecurity. Organizations must be proactive in their efforts to reduce the risks associated with this vulnerability.

Explore SOC Prime's Threat Detection Marketplace

In today's dynamic threat landscape, it's vital to stay updated with the latest detection algorithms for vulnerabilities like CVE-2023-46604. SOC Prime's Threat Detection Marketplace provides a valuable resource for staying informed about the most up-to-date detection methods for various CVEs. This marketplace also offers insights into the latest attacker tactics, techniques, and procedures (TTPs), along with tailored threat intelligence that complements detection content.

Conclusion
Cybersecurity vulnerabilities are evolving, and it's imperative for organizations to adapt and strengthen their defenses. The CVE-2023-46604 vulnerability in Apache ActiveMQ, exploited by the Hello Kitty ransomware group, serves as a stark reminder of the need for proactive cybersecurity measures. By implementing the recommended software updates and staying one step ahead of threats, organizations can safeguard their Linux systems and minimize risks in an ever-changing digital landscape.
The sources for this piece include articles in The Hacker News and SOC Prime.
Summary
Article Name
Protecting Against Apache ActiveMQ Vulnerability
Description
Learn how to safeguard your systems from the Apache ActiveMQ vulnerability exploited by the Hello Kitty Ransomware Group. Secure your data!
Author
Wajahat Raja
Publisher Name
TuxCare
Publisher Logo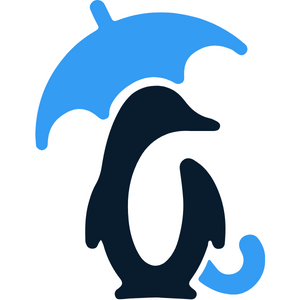 Looking to automate vulnerability patching without kernel reboots, system downtime, or scheduled maintenance windows?
Become a TuxCare Guest Writer