Content Table

Join Our Popular Newsletter
Join 4,500+ Linux & Open Source Professionals!
2x a month. No spam.
Top Cybersecurity Defense Trends For 2023
As expected, 2022 was a tough year for cybersecurity, with one headline-grabbing cyberattack after another – and there are no signs that 2023 will go any easier for cybersecurity teams. 
As always, there is only one solution: if you want to keep cybercriminals out, you must deploy every cybersecurity measure and strategy under the sun. Read on as we outline some of the key trending cybersecurity strategies that can help keep your organization safer in 2023.
AI in Cybersecurity Defense
A recent survey by Cap Gemini found that 56% of respondents could not keep up with the increasing sophistication and volume of cyberattacks. While Artificial Intelligence (AI) is nowhere near being able to take over human cybersecurity tasks, it can still deliver a major boost. AI detects fast-moving threats, deals better with high attack volumes, and helps humans detect hidden patterns and advanced attacks.
Thanks to machine learning (ML), AI-powered cybersecurity tools can infer patterns even when the data is incomplete. Through ML, AI builds a picture that allows it to discern between day-to-day activity and a genuine cybersecurity threat, enabling AI to detect even never-before-seen types of threats.
Cybersecurity threats continue to grow at a rapid pace, both in volume and sophistication. AI is a powerful tool that adds intelligence and additional capacity to cybersecurity defense, augments human efforts, and delivers technology prowess to match up against threat actors.
Deception Technology
If you can't beat them, distract them. That was the idea behind honeypots, anyway, where SecOps teams lure cybercriminals in with what looks like a real prize – but isn't. It distracts criminals and buys time to detect the intrusion so that teams can stop real damage.
Honeypots have come a long way, using increasingly sophisticated techniques, but cybercriminals have adapted to the fact that honeypots are out there. SecOps teams struggled to adapt fast enough, and traditional honeypots are – relatively speaking – intensive to adapt and maintain.
Enter deception-as-a-service, an advanced and automated version of honeypots that is scalable and much more difficult for hackers to evade. Instead of manually setting up a single honeypot, deception technology allows you to deploy a fleet of decoys that can really tie up a potential attacker – making your systems an extremely unattractive target.
Cybersecurity Mesh Architecture
Meant to break security silos, cybersecurity mesh architecture (CSMA) is a concept proposed by Gartner. CSMA ensures that SecOps teams in large organizations operate in a more flexible and collaborative manner, taking the big picture into account – across the entire organization.
Gartner's concept helps large organizations design their security infrastructure in a more intelligent, consistent, and efficient way. It covers topics such as identity security (see the next section) as well as interoperability; alongside contemporary issues such as remote work and multi-cloud.
The Gartner report that outlines CSMA is paywalled, but you can read their glossary definition here, while TechCrunch offers a useful outline here. We think that, like any other framework, Gartner's cybersecurity mesh architecture offers several key principles that large organizations should consider.
Identity Threat Detection and Response (ITDR)
Our next trend is still with Gartner, but for a good reason. It's become clear over the years that compromised credentials and the systems that manage credentials are, alongside unpatched services (next section), one of the key routes through which cybercriminals gain access to company systems. In response, Gartner coined the term identify threat detection and response (ITDR).
Complex passwords, MFA, and similar measures help by closing the obvious gaps for attacks on individual credentials, though they don't protect against complex social engineering and certainly won't help when the IAM system itself is compromised.
That's where a more concerted approach to detecting threats aimed at identity compromise comes in and ITDR describes this approach. That may well include hiring a third-party vendor to help shore up protection for IAM systems, including employing tools that monitor and detect threats to IAM systems.
Live Patching
We've pointed to a couple of cybersecurity developments that are novel and which emerged only in the last couple of years. Sometimes, however, a powerful cybersecurity tool does not see universal adoption despite its clear benefits.
Live patching has been around for over a decade. It solves two key problems: thanks to automation, cybersecurity teams no longer need to dedicate large volumes of resources to patching, thereby freeing up time for other cybersecurity priorities.
More importantly, live patching tightens one of the biggest gaps in cybersecurity – unpatched vulnerabilities. Thanks to live patching, reboots and therefore maintenance windows are reduced significantly, which means patching is more consistent and vulnerability windows shrink. We think that, in 2023, companies should adopt live patching wherever possible.
Wider Adoption of Zero Trust 
Like live patching, zero trust isn't a new concept, but it's clear that it's accelerating. For example, Gartner predicts that spending on zero-trust network access solutions will grow from $820m in 2022 to $1.67bn in 2025.
Zero trust is a broad concept that covers topics from simply encrypting everything, through to zero-trust architecture (e.g. the NIST 800-207 standard). It is a mindset too and it comes down to never trusting, and always verifying.
We think that in 2023 we'll see a growing implementation of zero-trust principles because zero trust accounts for the fact that, between developments like cloud adoption and remote working, the traditional network edge is now gone. 
In a way, zero trust is what it comes down to in 2023 – maximum verification, maximum defense. This includes consistent patching. If you're struggling with patching, check out TuxCare's live patching solutions here.
Summary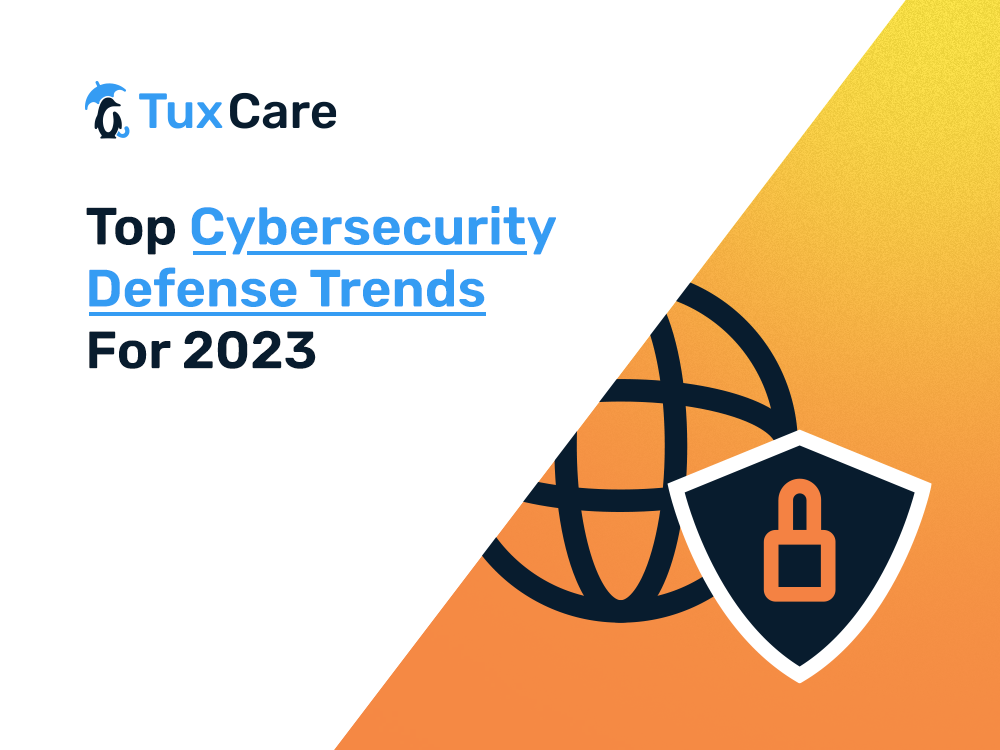 Article Name
Top Cybersecurity Defense Trends For 2023
Description
Read on as we outline some of the key trending cybersecurity strategies that can help keep your organization safer in 2023.
Author
Spephan Venter
Publisher Name
TuxCare
Publisher Logo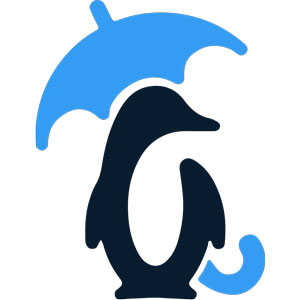 Looking to automate vulnerability patching without kernel reboots, system downtime, or scheduled maintenance windows?