TuxCare Adds Extended Security Updates, Greater Flexibility to its Enterprise Support Services for AlmaLinux OS
PALO ALTO, Calif. – October 12, 2023 – TuxCare, a global innovator in enterprise-grade cybersecurity for Linux, today announced the addition of a new Extended Security Update (ESU) service for its Enterprise Support Service line up for AlmaLinux OS.
The new ESU service enhances TuxCare's comprehensive service portfolio for AlmaLinux OS, enabling organizations to achieve greater stability and predictability for their AlmaLinux systems. All services in the portfolio, including the newly announced ESU service as well as Essential Support, Live Patching, and Enhanced Support, are now offered to customers as a la carte options. It further underscores TuxCare's commitment to instilling flexibility within its Enterprise Support Service offerings amid AlmaLinux OS Foundation's announcement to stand as ABI compatible rather than 1:1 with RHEL.
The new ESU service include:
High and Critical (CVSSv3 and CISA) security updates for AlmaLinux 9.2 (for FIPS-certified as well as for non-FIPS deployments) with services for other versions available via special contract
Patches for FIPS-certified packages that do not change the validated cryptography, enabling companies to meet the required data protection standards and, at the same time, providing them with continuous security for their FIPS-certified systems
Re-certification for cryptographic Common Vulnerabilities and Exposures (CVEs)
5-year lifecycle (additional 4.5 years of security updates and FIPS-compliant security patches)
"The addition of the new Extended Security Update service to the Enterprise Support Services portfolio for AlmaLinux and the decoupling of its Essential Support from other offerings allow us to provide customized bundles of offerings that are best suited for each individual customer, delivering top-notch support as well as a more budget-friendly approach," said Michael Canavan, Chief Revenue Officer at TuxCare. "We see AlmaLinux's stance as ABI compatible with RHEL as a positive move forward that actually opens up opportunities not previously available to our customers."
TuxCare's Enterprise Support Services for AlmaLinux allow customers to ensure business continuity and compliance and minimize vulnerability exposure – all while providing industry-leading support coverage that enables organizations to leverage this stable, reliable, community-driven Linux distribution for as long as needed.
For more information on TuxCare's Enterprise Support Services for AlmaLinux, visit www.tuxcare.com/almalinux-enterprise-support.
About TuxCare
TuxCare is on a mission to reduce the world's risk of cyber exploitation. Through its automated live security patching solutions and extended lifecycle support services for Linux and open source software and languages, TuxCare allows thousands of organizations to rapidly remediate vulnerabilities for increased security and compliance. The world's largest enterprises, government agencies, service providers, universities, and research institutions are protected by TuxCare on over one million workloads and growing.  For more information, go to https://tuxcare.com. To stay connected with TuxCare, follow us on LinkedIn, Twitter, Facebook, TikTok, and YouTube.
TuxCare Contact:                  
Summary
Article Name
TuxCare Adds Extended Security Updates for AlmaLinux OS
Description
TuxCare Adds Extended Security Updates, Greater Flexibility to its Enterprise Support Services for AlmaLinux OS
Author
PR Team
Publisher Name
TuxCare
Publisher Logo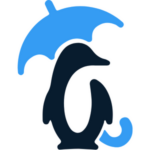 Looking to automate vulnerability patching without kernel reboots, system downtime, or scheduled maintenance windows?
Become a TuxCare Guest Writer