Weekly Blog Wrap-Up (August 7 – August 10, 2023)
Welcome to the TuxCare Weekly Blog Wrap-Up – your go-to resource for the latest insights on cybersecurity strategy, Linux security, and how to simplify the way your organization protects its data and customers.
At TuxCare, we understand the importance of safeguarding your valuable data and ensuring the smooth operation of your Linux infrastructure. That's why our team of Linux and open-source experts is dedicated to providing you with the most up-to-date information, Linux tips, and patch management solutions.
In each edition of our Weekly Blog Wrap-Up, you'll get a short breakdown of all our informative and thought-provoking blog posts and video blogs from the past week. Whether you're seeking expert insights into Linux security best practices, practical tips to optimize your system performance, or comprehensive strategies to streamline patch management, you'll find it all here!
We believe that knowledge is key to staying one step ahead in the ever-evolving world of Linux security, and our goal is to empower your organization with the tools and expertise needed to strengthen your Linux environment.
Feel free to click on the following blog post and video blog summaries to check out each in its entirety:
Dive into how lagging cybersecurity updates expose organizations to severe threats, and learn of cautionary tales from high-profile attacks such as the Equifax and Marriott breaches. This blog post explores the underlying reasons for delayed patching, effective strategies for timely updates, and how the right tools can bolster an organization's security framework.
Discover how the Log4j incident exposed a critical vulnerability in a widely used Java library, highlighting the risks inherent in the interconnected software development ecosystem. As thousands of applications globally depended on this vulnerable component, it underscored the challenge of keeping software libraries up-to-date and secure. In this blog, you'll also gain an understanding of how services like SecureChain for Java offer a proactive approach, providing thoroughly vetted libraries and safeguarding against such supply chain attacks.
Read this blog post to learn why vulnerabilities within the Linux kernel are a potential risk for an organization's entire IT infrastructure. While the kernel boasts robust security features like User and Kernel Space Isolation, Memory Protection, and Secure Boot, 2023 alone has identified nearly 176 vulnerabilities, hinting at a rising trend in security concerns. With threats constantly looming, the criticality of timely kernel patching is highlighted, and solutions like TuxCare's KernelCare Enterprise allow for live patching without system reboots, ensuring optimal security and system uptime.
In the rapidly evolving digital era, organizations are struggling to keep up with cybersecurity demands, facing challenges from both the overwhelming flow of information and tighter regulations. The Securities and Exchange Commission (SEC) is introducing strict rules that require companies to disclose major cybersecurity incidents within just four days. As the IT world accelerates, the pressing need for transparency, adaptability, and innovation in cybersecurity is paramount, driving organizations to realign their strategies and uphold the utmost integrity. Read this blog post to dive deeper.
Summary
Article Name
Weekly Blog Wrap-Up (August 7 - August 10, 2023)
Description
TuxCare Weekly Blog Wrap-Up – your go-to resource for the latest insights on cybersecurity strategy, Linux security and more
Author
Tim Walker
Publisher Name
TuxCare
Publisher Logo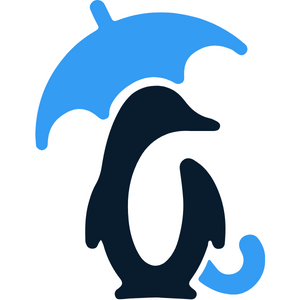 Looking to automate vulnerability patching without kernel reboots, system downtime, or scheduled maintenance windows?
Become a TuxCare Guest Writer