Weekly Blog Wrap-Up (July 10 – July 13, 2023)
Welcome to the TuxCare Weekly Blog Wrap-Up – your go-to resource for the latest insights on cybersecurity strategy, Linux security, and how to simplify the way your organization protects its data and customers.
At TuxCare, we understand the importance of safeguarding your valuable data and ensuring the smooth operation of your Linux infrastructure. That's why our team of Linux and open-source experts is dedicated to providing you with the most up-to-date information, Linux tips, and patch management solutions.
In each edition of our Weekly Blog Wrap-Up, you'll get a short breakdown of all our informative and thought-provoking blog posts and video blogs from the past week. Whether you're seeking expert insights into Linux security best practices, practical tips to optimize your system performance, or comprehensive strategies to streamline patch management, you'll find it all here!
We believe that knowledge is key to staying one step ahead in the ever-evolving world of Linux security, and our goal is to empower your organization with the tools and expertise needed to strengthen your Linux environment.
Feel free to click on the following blog post and video blog summaries to check out each in its entirety:
Dive into the shocking decision by the US Securities and Exchange Commission (SEC) to issue Wells Notices to SolarWinds executives in connection with the 2020 cyberattack – a development that could usher in a new era of accountability for cybersecurity professionals. This blog post highlights the implications of this case and the potential legal consequences of cybersecurity negligence, emphasizing the need for increased accountability and proactive measures to protect against cyber threats.
This blog post explores the importance of cybersecurity risk compliance for Linux administrators and provides valuable insights into maintaining compliance in complex IT environments. It covers key components of risk compliance, the role of Linux-specific tools, and future trends in compliance management – offering Linux admins practical advice and strategies to navigate common challenges and ensure the security and reliability of their systems.
The blog post delves into the intricate world of the Java supply chain and its significance for developers. It explores the expansive ecosystem of libraries, package management tools, and repositories that make up the Java supply chain, highlighting the challenges and risks involved. This post also provides insights into securing the Java supply chain and offers a glimpse into the future of this essential aspect of software development.
This video gives you a peek into the new features and changes introduced in Firefox 115, the latest Nightly version of Firefox, which was released on July 04, 2023. Nightly serves as an unstable platform dedicated to testing and development purposes. This updated version now enables middle-click pasting of the contents of your clipboard onto a new tab button, including URLs and plaintext, as well as automatic built-in color theme transfer. Watch the full video to learn more.
Summary
Article Name
Weekly Blog Wrap-Up (July 10 - July 13, 2023)
Description
TuxCare Weekly Blog Wrap-Up – your go-to resource for the latest insights on cybersecurity strategy, Linux security and more
Author
Tim Walker
Publisher Name
TuxCare
Publisher Logo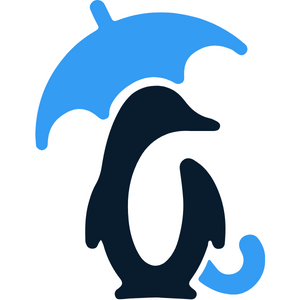 Looking to automate vulnerability patching without kernel reboots, system downtime, or scheduled maintenance windows?
Become a TuxCare Guest Writer