Weekly Blog Wrap-Up (July 24 – July 27, 2023)
Welcome to the TuxCare Weekly Blog Wrap-Up – your go-to resource for the latest insights on cybersecurity strategy, Linux security, and how to simplify the way your organization protects its data and customers.
At TuxCare, we understand the importance of safeguarding your valuable data and ensuring the smooth operation of your Linux infrastructure. That's why our team of Linux and open-source experts is dedicated to providing you with the most up-to-date information, Linux tips, and patch management solutions.
In each edition of our Weekly Blog Wrap-Up, you'll get a short breakdown of all our informative and thought-provoking blog posts and video blogs from the past week. Whether you're seeking expert insights into Linux security best practices, practical tips to optimize your system performance, or comprehensive strategies to streamline patch management, you'll find it all here!
We believe that knowledge is key to staying one step ahead in the ever-evolving world of Linux security, and our goal is to empower your organization with the tools and expertise needed to strengthen your Linux environment.
Feel free to click on the following blog post and video blog summaries to check out each in its entirety:
In this blog post, you'll gain an understanding of the vital role of regular software patching in meeting regulatory requirements. Read this post to find out how patching helps organizations comply with laws like GDPR, CCPA, HIPAA, and PIPEDA by addressing known vulnerabilities, establishing secure configurations, protecting sensitive data, and demonstrating due diligence. Plus, you'll uncover the potential pitfalls of solely relying on compliance-driven patching and the need for a holistic approach to bridge the gap between compliance and security requirements.
Get the crucial details of the Zenbleed vulnerability that's impacting Zen 2 processors, as uncovered by Tavis Ormandy. Read this post to understand how this flaw enables unauthorized data access across software and virtual machines, raising serious concerns for cloud service providers. Learn about the available firmware solutions, the potential performance costs, and how you can protect your CPUs with practical steps and workarounds.
TuxCare has appointed Michael Canavan as the new Chief Revenue Officer, a role previously held by Jim Jackson, who remains as President. Check out this blog post to learn about Canavan's impressive career in this sector, his achievements at TuxCare, his strategic role overseeing key customer-facing teams, and why he's the best person to take on this role as TuxCare continues to expand.
Dive into the complexities and vulnerabilities of the software supply chain, particularly with Java, in this new blog post. Discover how dependencies can expose your software to potential security risks and understand the difficulties of managing these threats in a rapidly evolving technological landscape. Learn about SecureChain for Java, a service that offers a constantly updated, tested, and vetted repository of Java libraries, designed to protect your software supply chain and help you focus on what matters most – application development.
Summary
Article Name
Weekly Blog Wrap-Up (July 24 - July 27, 2023)
Description
TuxCare Weekly Blog Wrap-Up – your go-to resource for the latest insights on cybersecurity strategy, Linux security and more
Author
Tim Walker
Publisher Name
TuxCare
Publisher Logo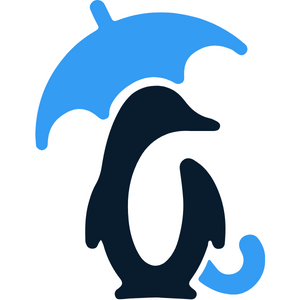 Looking to automate vulnerability patching without kernel reboots, system downtime, or scheduled maintenance windows?
Become a TuxCare Guest Writer