Weekly Blog Wrap-Up (June 19 – June 22, 2023)
Welcome to the TuxCare Weekly Blog Wrap-Up – your go-to resource for the latest insights on cybersecurity strategy, Linux security, and how to simplify the way your organization protects its data and customers.
At TuxCare, we understand the importance of safeguarding your valuable data and ensuring the smooth operation of your Linux infrastructure. That's why our team of Linux and open-source experts is dedicated to providing you with the most up-to-date information, Linux tips, and patch management solutions.
In each edition of our Weekly Blog Wrap-Up, you'll get a short breakdown of all our informative and thought-provoking blog posts and video blogs from the past week. Whether you're seeking expert insights into Linux security best practices, practical tips to optimize your system performance, or comprehensive strategies to streamline patch management, you'll find it all here!
We believe that knowledge is key to staying one step ahead in the ever-evolving world of Linux security, and our goal is to empower your organization with the tools and expertise needed to strengthen your Linux environment.
Feel free to click on the following blog post and video blog summaries to check out each in its entirety:
This blog post highlights the potential security implications of using outdated Chromecast devices, particularly in the context of remote work, where a significant number of people still rely on these devices. In this post, you'll discover the risks associated with unpatched systems, the potential for lateral movement within networks, and mitigation strategies to address these concerns.
Uncover the top five open-source tools that every Linux administrator should know in order to streamline operations, enhance productivity, and conquer challenges. From the automation prowess of Ansible to the vigilant monitoring capabilities of Nagios and the network troubleshooting power of Wireshark, this curated list will empower Linux administrators to navigate their roles with confidence and expertise.
Discover the world of Embedded Linux and all its elements in this informative blog post. Learn about the hardware, Linux kernel, bootloader, root filesystem, device drivers, libraries, utilities, applications, and configuration/build systems that make up Embedded Linux. Explore the advantages of using Linux in embedded systems, such as flexibility, stability, open-source support, and hardware compatibility. Whether you're a developer or system administrator, this post will provide valuable insights into the potential and possibilities of Embedded Linux.
Delve into the evolving world of cybersecurity threats and gain insights into the emergence of multi-OS targeting ransomware strains like BlackSuit and Royal. Discover the alarming rise of Ransomware-as-a-Service (RaaS) and Hacking-as-a-Service (HaaS) models, and learn how organizations can proactively upgrade their cyber defense strategies to mitigate risks. Stay informed and adapt your defense measures to safeguard your systems and data in this ever-changing threat landscape.
Learn all about the increasing cybersecurity risks faced by healthcare organizations, including ransomware attacks, data breaches, and data theft, with real-life examples highlighting the severity of the problem. Gain an understanding of the essential security measures and compliance requirements that healthcare institutions must implement to protect sensitive patient information and avoid heavy fines and reputational damage.
Summary
Article Name
Weekly Blog Wrap-Up (June 19 - June 22, 2023)
Description
TuxCare Weekly Blog Wrap-Up – your go-to resource for the latest insights on cybersecurity strategy, Linux security and more
Author
Tim Walker
Publisher Name
TuxCare
Publisher Logo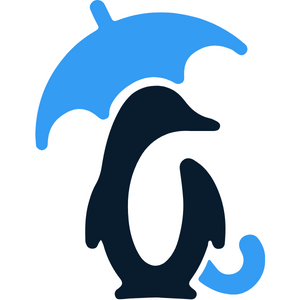 Looking to automate vulnerability patching without kernel reboots, system downtime, or scheduled maintenance windows?
Become a TuxCare Guest Writer