Weekly Blog Wrap-Up (May 22-25, 2023)
Welcome to the TuxCare Weekly Blog Wrap-Up – your go-to resource for the latest insights on cybersecurity strategy, Linux security, and how to simplify the way your organization protects its data and customers.
At TuxCare, we understand the importance of safeguarding your valuable data and ensuring the smooth operation of your Linux infrastructure. That's why our team of Linux and open-source experts is dedicated to providing you with the most up-to-date information, Linux tips, and patch management solutions.
In each edition of our Weekly Blog Wrap-Up, you'll get a short breakdown of all our informative and thought-provoking blog posts from the past week. Whether you're seeking expert insights into Linux security best practices, practical tips to optimize your system performance, or comprehensive strategies to streamline patch management, you'll find it all here!
We believe that knowledge is key to staying one step ahead in the ever-evolving world of Linux security, and our goal is to empower your organization with the tools and expertise needed to strengthen your Linux environment.
Feel free to click on the following blog post summaries to read each post in its entirety:
Discover the various memory-based vulnerabilities in the Linux kernel, including buffer overflow, integer overflow, memory corruption, denial of service, NULL pointer dereference, and use-before-initialization, and gain an understanding of their impact and how you can protect infrastructure against such vulnerabilities.
This blog post walks you through the process of converting systems running Red Hat Enterprise Linux 7 to CentOS 7, informing you of the reasons you may want to make this transition and the benefits of using CentOS as a free alternative. Please note that CentOS 7 will reach its end-of-life stage in June 2024, necessitating the purchase of extended support for continued usage – or another migration to a supported distribution, like AlmaLinux 9.
Learn all about the challenges of patching operational technology (OT) and industrial control systems (ICS) in mission-critical environments. This blog post emphasizes the difficulty of taking systems offline for patching, physical inaccessibility, and the presence of legacy technology lacking patches – providing suggestions for patching OT and ICS systems without interrupting their operation, ensuring continuous availability, reducing downtime, and meeting compliance requirements.
Organizations all over the world are opting to migrate their CentOS workloads to AlmaLinux, a stable, forever-free, and community-driven Linux distribution. With AlmaLinux 9, you can enjoy active support until May 2027 and security support until 2032. But how can you migrate from CentOS 8 to AlmaLinux 9? In this blog post, we've got the step-by-step instructions for this simple two-phase migration using the ELevate platform. Check it out!
Summary
Article Name
Weekly Blog Wrap-Up (May 22-25, 2023)
Description
TuxCare Weekly Blog Wrap-Up – your go-to resource for the latest insights on cybersecurity strategy, Linux security and more
Author
Tim Walker
Publisher Name
TuxCare
Publisher Logo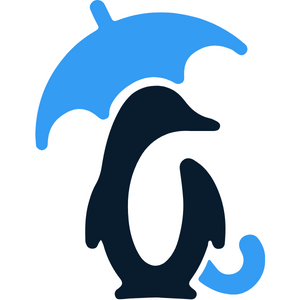 Looking to automate vulnerability patching without kernel reboots, system downtime, or scheduled maintenance windows?
Become a TuxCare Guest Writer