Zimbra Targeted By A Latest Credential Stealing Campaign
Recently, a mass social engineering campaign targeted Zimbra Collaboration email server users, namely the Zimbra credential stealing campaign. Although the origin of the campaign still remains a mystery, multiple countries such as Russia, Italy, Mexico, Poland, and Ecuador felt the impact.
It is worth noting that Zimbra is an open collaboration platform that is a popular alternative to enterprise email solutions.
What differentiates this malicious campaign targeting Zimbra from others is its key focus on small and medium businesses and government organizations.
Zimbra Credential Stealing Campaign Overview
Since April 2023, the campaign has been actively working to attain a goal: credentials theft in Zimbra Collaboration email server. While the campaign's duration raises alarms, what's even more disturbing is its target audience, i.e., small and medium businesses.
Zimbra's popularity among organizations that are likely to have smaller IT budgets makes it an attractive target for cybercriminals.
Phishing Tactics and Process
The initial move of this cyberattack on Zimbra involves using a well-crafted email with a phishing page in an HTML attachment. 
The email alerts the user about an alleged email server update, account deactivation, or similar issue and directs them to open the file attached to the email. After clicking on it, the user is presented with a fake pre-filled Zimbra login page customized to the specific organization.
In the background, the submitted credentials are collected from the HTML form and sent to a server controlled by unknown threat actors. Thus, cybercriminals can get into the victim's mail account.
Mechanism of Propagation
Alarmingly, experts have warned that the Zimbra credential stealing campaign has a self-propagating nature. This means that one-time infiltration can exploit the compromised accounts of the administrator. 
Taking this warning one step ahead also suggests a problematic trend of password reuse, where the same login details grant access to administrative and email accounts, thus compromising all accounts at once.
Technical and Behavioral Aspects
From the technical and behavioral aspects, the Zimbra credential stealing campaign refers to understanding cybersecurity mechanisms and human psychology.
The threat actors take advantage of the fact that HTML attachments contain legitimate code, the only dangerous element of which is a link pointing to a malicious host. This makes it much easier for attackers to bypass reputation-based anti-spam policies. Especially when compared to more common phishing methods where a malicious link is placed directly in the body of the email.
Security Implications
Profoundly, organizations are at significant risk of facing potential data breaches and losing information due to the Zimbra credential stealing campaign. In an attempt to protect against Zimbra attacks, cybersecurity experts recommend users not to click on unknown links sent via messages on social networks or emails. The use of a two-factor authentication method is recommended to log in to their accounts in addition to passwords.
Also, users must install programs to secure their computers and mobile devices from threats such as viruses, phishing attacks, and other types of malware. Importantly, experts claim that staying informed about cyberattack tactics and implementing robust security measures are crucial for cybersecurity.
Conclusion
In times of evolving cybersecurity threats, awareness is the key. The Zimbra credential stealing campaign reminds us of the need for constant vigilance. Users can protect themselves against such cyberattacks by adopting proactive security measures. Staying aware of advanced security development is not only a recommendation but a need for digital survival.
TuxCare is still dedicated to informing you of significant changes in the Linux ecosystem. All you need is products like KernelCare Enterprise (KCE) that can provide automated security patching with zero downtime.
Talk to an expert now!
The sources for this piece include articles in The Hacker News and Computing.
Summary
Article Name
Zimbra Targeted By A Latest Credential Stealing Campaign
Description
Understand the Zimbra credential stealing campaign, its tactics, propagation, and security measures. Keeping learning for digital survival.
Author
Wajahat Raja
Publisher Name
TuxCare
Publisher Logo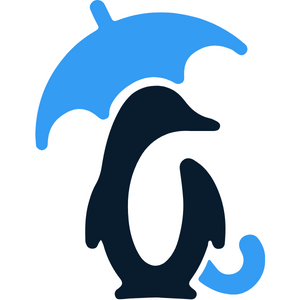 Looking to automate vulnerability patching without kernel reboots, system downtime, or scheduled maintenance windows?
Become a TuxCare Guest Writer