QEMU 8.1 Release: New PipeWire Audio Backend and More Features
After four months, Qemu 8.0 gets the first significant update to its series with Qemu 8.1 with several features and enhancements. One of the notable additions in this update is a new PipeWire audio backend (-audiodev pipewire), which ensures better audio output and compatibility for audio devices. Also, ARM, PowerPC, and RISC-V are now enabled for AES acceleration on the host processor.
QEMU, which stands for "Quick Emulator," is a free and open-source tool for emulation and virtualization. It allows you to run operating systems built for different platforms on your host system without requiring the actual hardware. For example, running a 32-bit ARM software on a 64-bit system.
Let's explore other major changes included in this new QEMU update.
QEMU 8.1: What's New?
Arm
For Arm, emulation support for the Banana Pi BPI-M2 Ultra (bpim2u) single-board computer and the Cortex Neoverse-V1 (neoverse-v1) CPU is also included in QEMU 8.1. Additionally, support for new architectural features such as FEAT_PAN3 (SCTLR_ELx.EPAN), FEAT_LSE2 (Large System Extensions v2), and experimental support for FEAT_RME (Realm Management Extensions).
RISC-V
This release provides extension support for BF16/Zfa and disassembly support for Zcm/Zinx/XVentanaCondOps/Xthead. Additionally, it brings CPU emulation support for Veyron V1 and several KVM/emulation fixes and improvements.
PowerPC
For PowerPC, this update improves TCG SMT support for allowing pseries and powernv to run with up to 8 threads per core. Also, emulation support for the Power9 DD2.2 CPU model and perf sampling support for POWER CPUs received improvements.
Other CPU Improvements in QEMU 8.1
s390 support has been improved with instruction emulation fixes for LDER, LCBB, LOCFHR, MXDB, MXDBR, EPSW, MDEB, MDEBR, MVCRL, LRA, CKSM, CLM, ICM, MC, STIDP, EXECUTE, and CLGEBR(A).
For SPARC, this release updates target/sparc to use tcg_gen_lookup_and_goto_ptr() for better performance.
For Tricore, it improves emulation support for TC37x CPU that supports ISA v1.6.2 instructions as well as instruction emulation of POPCNT.W, LHA, CRC32L.W, CRC32.B, SHUFFLE, SYSCALL, and DISABLE.
X86 gets CPU model support for GraniteRapids and Default to SMBIOS 3.0 information.
Also, Hexagon support has been improved with new instruction support for v68/v73 scalar, and v68/v69 HVX and gdbstub support for HVX. MIPS gets emulation support of MXU instructions as well as XBurstR1 and XBurstR2 CPUs support.
PCIe support has been improved as well with new QMP commands to inject CXL General Media events, DRAM events, and Memory Module events.
Lastly, it enhances multi-touch event support for the GTK graphical user interface and upgrades the VFIO live migration support, removing it as an experimental feature in this version.
These are only some highlights of the new changes. For more details, you should refer to the full changelog.
Conclusion
QEMU 8.1 is readily available to download as a tar source file on the official website. If you are still using QEMU 8.0, you should upgrade to the latest version to enjoy new features and improvements. You can easily get it from the stable software repositories of your Linux distribution.
Similar to all other essential software, QEMU requires patching. QEMU is vulnerable to security risks that could be exploited by malicious individuals. Patches mitigate vulnerabilities, fix bugs, and improve performance.
TuxCare provides a simplified approach to QEMU patching through a solution known as QEMUCare. QEMUCare is an automated live patching solution for the Quick EMUlator. Through live patching, you can seamlessly apply updates to your QEMU software while it is running, eliminating the need to reboot the Quick EMUlator.
The sources for this article include a story from 9to5Linux.
Summary
Article Name
QEMU 8.1 Release: New PipeWire Audio Backend and More
Description
Discover the latest features and improvements in QEMU 8.1! Explore the new PipeWire audio backend, improved VFIO support, and more.
Author
Rohan Timalsina
Publisher Name
TuxCare
Publisher Logo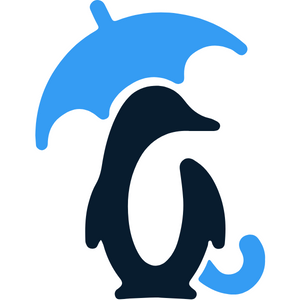 Looking to automate vulnerability patching without kernel reboots, system downtime, or scheduled maintenance windows?
Become a TuxCare Guest Writer