VirtualBox 7.0.10 with Initial Support for Linux Kernels 6.4 and 6.5
Oracle has released the latest stable version, VirtualBox 7.0.10, approximately three months after the previous release, VirtualBox 7.0.8. The new version brings several features and improvements, including the initial support for the Linux 6.4 kernel series, available for guests and hosts. While the Linux 6.5 kernel series is currently supported for hosts only. Another new feature added to the Linux host is Indirect Branch Tracking.
VirtualBox 7.0.10: Other Updates and Bug Fixes
Linux hosts and guests now undergo an improved condition check when kernel modules require signing. Additionally, there is initial support for RHEL 8.8, RHEL 8.9, and RHEL 9.3 kernels for guests and hosts.
Linux Guest Additions have received attention in this update, with general improvements made to the installer area. An issue related to kernel panic in some guest machines caused by the reloading of the vboxvideo module has been fixed. Furthermore, a problem that caused kernel modules to rebuild during each boot for guests without X11 installed has been resolved.
This release also adds initial support for OpenGL 4.1, improves the handling of virtual machines configured with TPM 1.2, and introduces general improvements to both OCI and GUI. Moreover, better support has been provided for macOS 13.3 Ventura and Windows 11 guests, while Solaris host received general improvements in the installer area.
There have been enhancements regarding audio, with VirtualBox now utilizing the PulseAudio backend when pipewire-pulse is running instead of defaulting to the ALSA sound server. The UDP proxy timeout is adjusted from the range of 18-21 to 21-24 to respect the intended 20-second timeout.
Furthermore, the handling of argument 0 for a started guest process has been fixed by introducing the new --arg0 option, which allows users to specify and restore behavior from previous VirtualBox versions. An issue with the --ignore-orphaned-processes parameter has also been resolved, along with a bug that caused excessive logging on Intel hosts while walking page tables and executing nested VMs.
Conclusion
For those interested in trying out VirtualBox 7.0.10, the precompiled binaries are available for download on the official website, catering to a wide range of GNU/Linux distributions. Additionally, a universal installer is also offered for other distros. For a complete virtualization experience, users should install the Oracle VM VirtualBox Extension Pack.
The sources for this article include a story from 9to5Linux.
Summary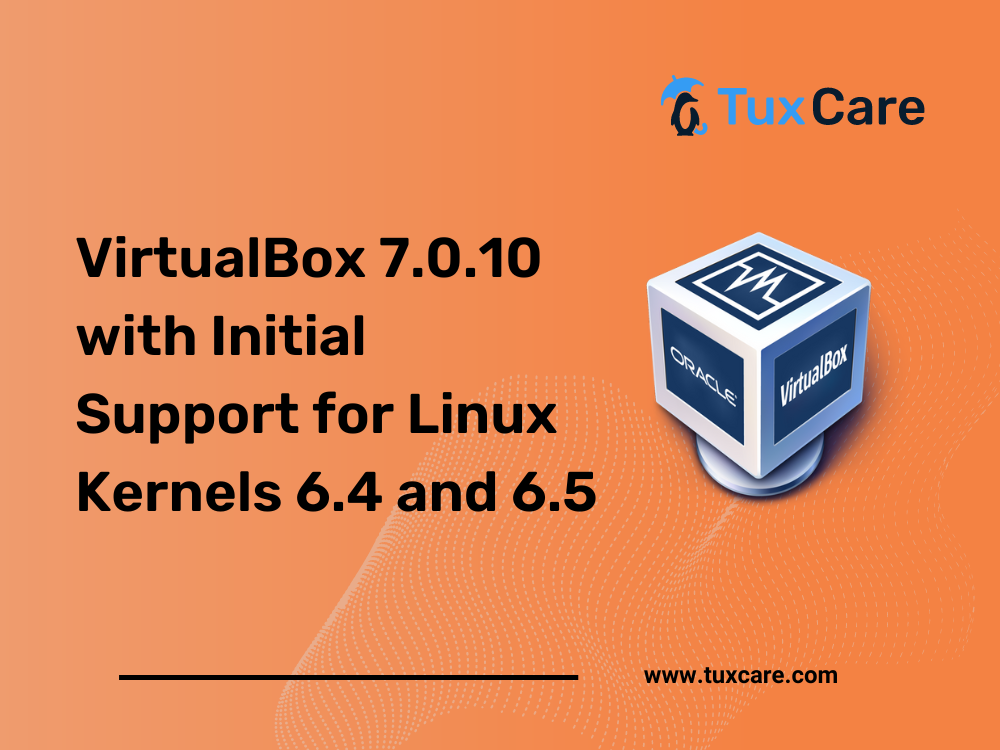 Article Name
VirtualBox 7.0.10 with Initial Support for Linux Kernels 6.4 and 6.5
Description
VirtualBox 7.0.10 has been released with the initial support for the Linux 6.4 kernel series, available for both guests and hosts.
Author
Rohan Timalsina
Publisher Name
TuxCare
Publisher Logo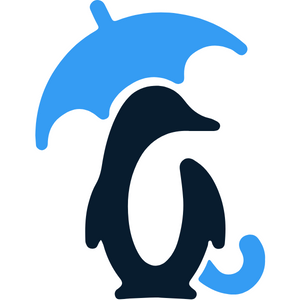 Looking to automate vulnerability patching without kernel reboots, system downtime, or scheduled maintenance windows?
Become a TuxCare Guest Writer