Balancing FedRAMP Vulnerability Patching and High Availability Requirements
The growing adoption of cloud services has transformed the landscape of modern computing, enabling businesses and government agencies to scale their operations efficiently. However, this transformation has brought with it new challenges for cloud service providers—specifically, the delicate balance between achieving FedRAMP compliance and meeting high availability demands. 
The Federal Risk and Authorization Management Program (FedRAMP) requires swift vulnerability patching to safeguard government data, while the market demands high availability, often measured through Service Level Agreements (SLAs) with three to four nines of uptime. In this article, we explore the intricacies of maintaining both FedRAMP vulnerability patching compliance and high availability as well as the strategies, including live patching, cloud providers can adopt to address these requirements effectively.
Understanding the FedRAMP Vulnerability Patching Requirements
Federal Risk and Authorization Management Program (FedRAMP) was launched as a U.S. government initiative in December 2011 to standardize and streamline the process of assessing and authorizing cloud service providers (CSPs) to provide cloud services to federal agencies. Its primary objective is to ensure the confidentiality, integrity, and availability of sensitive government data hosted in the cloud. 
The program aimed to address the challenges of cloud security, ensure consistent security standards, and enhance the adoption of cloud computing across the federal government. Cloud providers must maintain a robust patch management program to address security gaps and vulnerabilities in a timely manner. Once a vulnerability has been discovered (not when a vendor patch or exploit becomes available), high-risk vulnerabilities must be mitigated within 30 days, moderate-risk vulnerabilities within 90 days, and low-risk within 180 days. Authenticated scans should also be employed at least once a month to probe for system flaws.
The Significance of High Availability in Cloud Services
At the same time, high availability is a fundamental requirement in modern cloud computing. Businesses and government agencies rely on continuous access to their cloud services and data to maintain uninterrupted operations. SLAs with three to four nines of availability are industry norms, indicating that the service will be available for at least 99.9% to 99.99% of the time. Achieving high availability is crucial to meet the expectations of cloud consumers and avoid potential financial and reputational risks associated with service downtime.
The Tug of War: FedRAMP vs. High Availability
The convergence of FedRAMP compliance and high availability presents a challenging dilemma for cloud providers. Swift vulnerability patching is essential to meet FedRAMP's stringent security requirements, but the process may temporarily disrupt service availability. Conversely, focusing solely on maintaining high availability might lead to delays in patching critical vulnerabilities, potentially exposing cloud environments to security risks.
Strategies for Achieving Balance
Adopting advanced automation: Cloud providers leverage automation to streamline vulnerability patching processes. Automated systems can scan for vulnerabilities, assess their severity, and deploy necessary patches swiftly. By automating these tasks, cloud providers can minimize disruptions and ensure timely compliance with FedRAMP requirements.
Utilizing redundancy and load balancing: Redundancy and load balancing techniques enable cloud providers to distribute workloads across multiple servers. In the event of planned or unplanned maintenance or updates, this redundancy ensures that services remain available, meeting high availability goals.
Patch management best practices: Implementing robust patch management policies is crucial to maintaining compliance with FedRAMP's patching requirements. Cloud providers must prioritize critical patches and develop a staged deployment process to minimize the impact on availability.
Live patching technologies: Live patching technologies, e.g., KernelCare Enterprise, offer real-time application of security patches to running systems without the need for reboots. These solutions allow cloud providers to address vulnerabilities promptly while ensuring uninterrupted service availability.
Minimizing Risk While Maintaining 100% Uptime
KernelCare Enterprise, developed by TuxCare, is a live patching solution with support for more than 40+ Linux distro versions – including most of the popular enterprise varieties. While it does not guarantee full FedRAMP compliance, it can significantly assist CSPs in meeting the vulnerability patching requirements outlined by FedRAMP. Here's how KernelCare can help:
KernelCare's live patching technology allows CSPs to apply security updates to the Linux kernel as soon as they are available. This helps to minimize the vulnerability window.
The solution continuously monitors for new kernel security patches and automates the patch deployment process, ensuring that the latest security patches are automatically applied.
By eliminating the need for reboots during security patching, KernelCare Enterprise helps CSPs to ensure uninterrupted operations for their customers.
    KernelCare includes testing features that allow CSPs to verify patch compatibility and performance in a staging environment before automatically deploying to production. Additionally, KernelCare has built-in rebootless rollback capabilities in case a patch has a negative impact on a system's performance.
Final Thoughts
Balancing FedRAMP compliance and high availability is an ongoing challenge for cloud service providers. To succeed in this balancing act, cloud providers must leverage innovative technologies, establish robust patch management practices, and maintain open communication with their customers. By prioritizing security, automating vulnerability patching, and embracing live patching technologies, cloud providers can achieve the delicate balance between safeguarding government data and delivering reliable, high-performance cloud services, reinforcing their position as trusted partners for businesses and government agencies alike.
Summary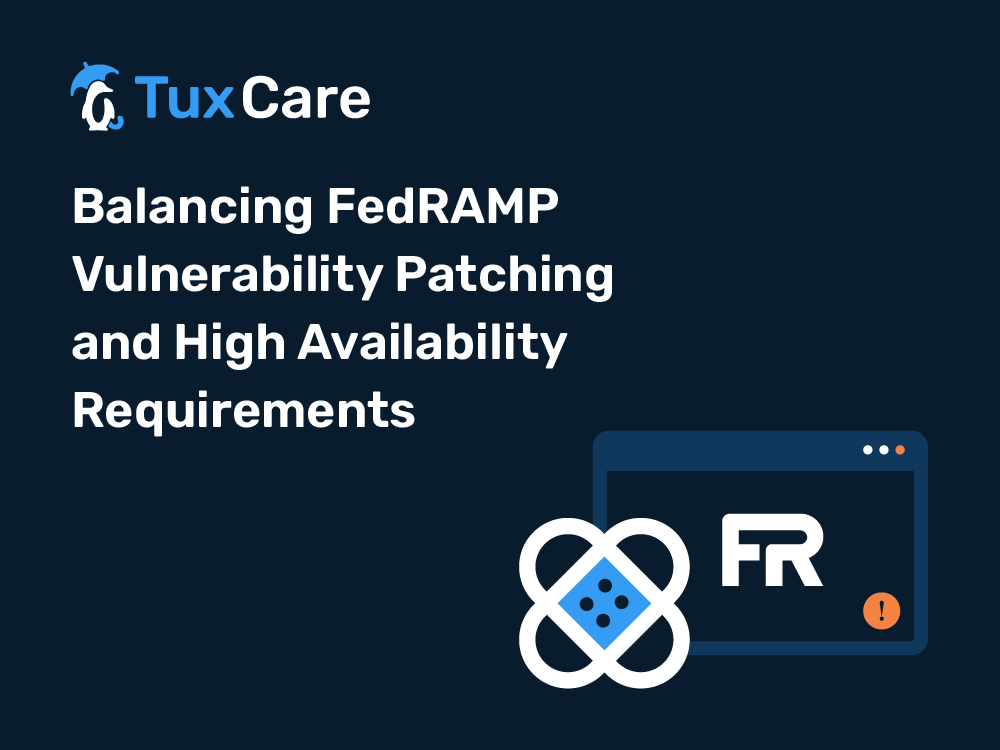 Article Name
FedRAMP Compliance & Live Patching: A Guide
Description
Explore FedRAMP and live patching to quickly achieve security compliance without sacrificing high availability.
Author
Artem Karasev
Publisher Name
TuxCare
Publisher Logo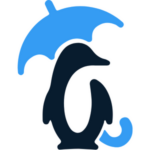 Looking to automate vulnerability patching without kernel reboots, system downtime, or scheduled maintenance windows?
Become a TuxCare Guest Writer