Debian 12 "Bookworm": The Best Debian Release Ever?
The Debian Project has announced the highly anticipated release of Debian 12 "Bookworm", a significant milestone packed with a multitude of new features, updated components, and numerous improvements.
The latest stable version, Debian 12 has arrived after a long 1 year, 9 months, and 28 days of development with the cutting-edge Linux 6.1 LTS kernel series as its foundation. This kernel introduces various new and enhanced drivers to ensure seamless compatibility with modern hardware, with official support extending until December 2026.
Debian 12: What's New?
Among the notable additions in Debian 12 "Bookworm" is the introduction of a new non-free firmware repository. This repository comprises non-free firmware packages that have been separated from Debian's existing non-free repository. Users transitioning from Debian 11 to Debian 12 will need to include the new non-free firmware repository in their sources.list files to take full advantage of these offerings.
Debian 12 "Bookworm" goes above and beyond with a remarkable range of groundbreaking features. Among these enhancements is read/write support for APFS (Apple File System) facilitated by the apfsprogs and apfs -dkms utilities. Additionally, users can now leverage the ntfsbtrfs tool to effortlessly convert NTFS drives to Btrfs, a cutting-edge file system.
Debian 12 introduces mimalloc, an innovative malloc implementation that optimizes memory allocation. Moreover, users can explore the capabilities of ksmbd-tools, a novel kernel SMB server, while taking advantage of the merged-usr root file system layout for improved efficiency.
Noteworthy additions include Secure Boot support for UEFI-capable AArch64 (Arm64) systems, catering to enhanced security needs. Additionally, Debian Med Blend presents the new shiny-server package, simplifying the deployment of scientific web applications using the R language. The default system compiler, GNU Compiler Collection (GCC), has been updated to version 12.2, ensuring cutting-edge performance and compatibility.
Furthermore, Debian 12 boasts fresh aesthetics with the introduction of captivating artwork known as Emerald, skillfully designed by Juliette Taka. Complementing the visual overhaul, users can explore an assortment of new fonts carefully curated for this major Debian release. Additionally, a new command-line tool called fnt grants access to a comprehensive collection of 1,500 DFSG-compliant fonts.
Also, the default usage of os-prober in the GRUB bootloader for checking existing OS installations has been deprecated. This primarily affects dual-boot users, who now need to rely on dpkg-reconfigure.
Another deprecation is the which tool. The Debian Project now recommends using command -v for shell script writing, as well as type or type -a for interactive Bash shell users. However, ZSH, CSH, and TCSH users remain unaffected by this change.
Packages Versions in Debian 12
Debian 12 can be enjoyed in various desktop environments, such as Gnome 43, KDE Plasma 5.27, LXDE 11, LXQt 1.2.0, MATE 1.26, and Xfce 4.18.
More than 67% of the packages in this release have been updated since the previous version. The default system compiler, GNU Compiler Collection (GCC), has been updated to version 12.2 and other notable packages updates include:
Apache 2.4.57
MariaDB 10.11
Nginx 1.22
OpenJDK 17
OpenLDAP 2.5.13
OpenSSH 9.2p1
Perl 5.36
PHP 8.2
Postfix MTA 3.7
PostgreSQL 15
Python 3, 3.11.2
Rustc 1.63
systemd 252
Vim 9.0
Conclusion
Installation images for all the supported architectures are available for download here. Upgrading from Debian 11 "Bullseye" to Debian 12 "Bookworm" is a straightforward process by following the official upgrade instructions.
Debian 12 "Bookworm" will receive support for an extended duration of five years, until June 2028. Additionally, enjoy a glimpse of the boot menu, lock screen, and a live session showcasing the KDE PLasma 5.27 LTS desktop environment through the provided screenshots.
The sources for this article include a story from 9to5Linux.
Summary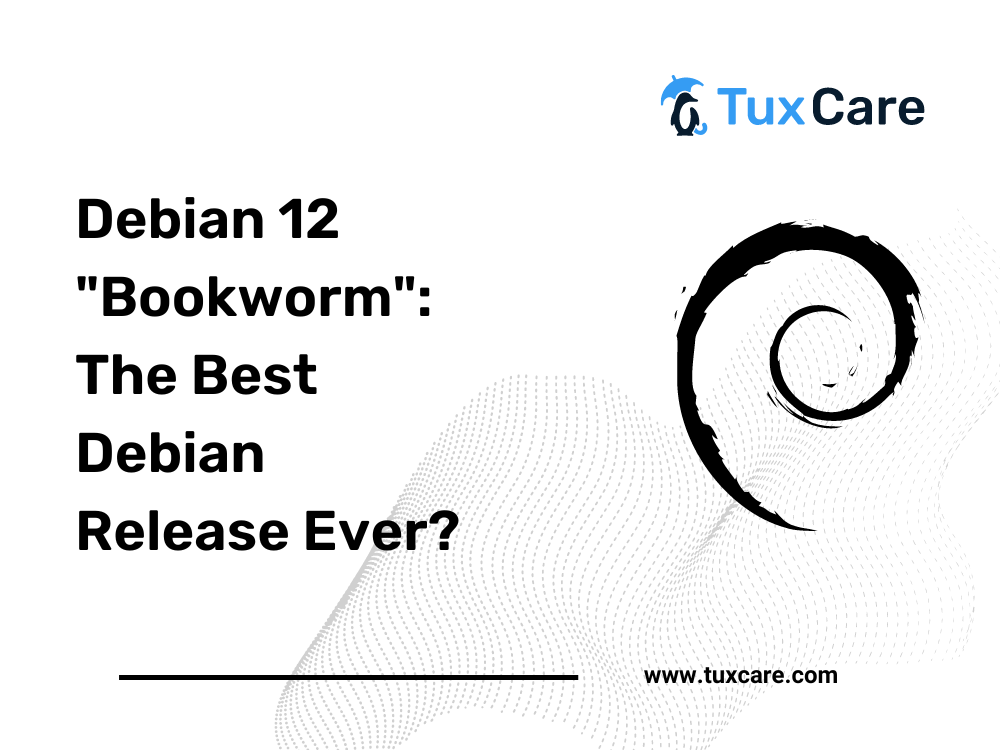 Article Name
Debian 12 "Bookworm": The Best Debian Release Ever?
Description
Read this blog post to find out new features and improvements included in the latest stable release, Debian 12 "Bookworm".
Author
Rohan Timalsina
Publisher Name
TuxCare
Publisher Logo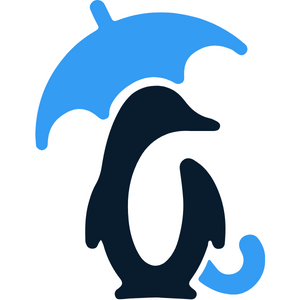 Looking to automate vulnerability patching without kernel reboots, system downtime, or scheduled maintenance windows?
Become a TuxCare Guest Writer