New Ultimatum of Docker can Impact Open-source Projects
Docker is a popular open-source containerization platform that helps to create, deploy, and manage applications in a containerized environment. Recently, concerns have been raised in the open-source community regarding the actions taken by Docker's team.
An email was sent to users mentioning that a Free Team organization subscription tier is no longer available. Moreover, their accounts will be subject to deletion after a 30-day retention period if they do not upgrade to a paid team plan.
This statement caused alarm within the open-source community as they did not clear whether private repos or public repos will be affected. However, they apologized for the terrible announcement and clarified the deprecation of the Free Team subscription.
End of Docker Free Teams
In this blog post, they clarified that only a minor portion of Docker users, less than 2% are affected. This change does not affect Docker's Personal, Pro, Team, or Business accounts, Docker-Sponsored Open Source members, Docker Verified Publishers, or Docker Official Images.
Also, the public images will only be removed from the Docker Hub if the maintainer opts to delete them. If the maintainer does not take any action, they will continue to distribute public images.
According to them, the decision to deprecate the Free Team subscription was made in part due to its poor targeting. Specifically, it did not cater as well to the open-source audience as the newly updated Docker-Sponsored Open Source program, which provides benefits exceeding those of the deprecated Free Team plan.
Furthermore, they mentioned that this change does not affect repositories in the DOI or DVP programs. Even if some of your organizations are affected, it will not affect the personal Docker account.
How can it affect open-source projects?
The paid plans can significantly affect a majority of open-source projects that uses Docker as a hosting platform for images. Open-source projects usually run on zero to limited funding and are small-scale startups by self-financed individuals or small teams.
If you do not want a paid plan, you can migrate your images to GitHub's Container Registry or perform a manual migration. Docker also allows you to migrate the Free Team organization to a Personal user account by creating a support ticket. When the ticket is being processed, no action would be taken on the account.
For open-source projects, they continue offering a Docker-Sponsored Open Source (DSOS) program, which is not affected by Free Team deprecation. They encourage all open-source projects to apply and assigned more staff to review all applications quickly.
Conclusion
This can have a negative impact on open-source projects that rely on container images from the Docker Hub registry. Even though developers might look for other alternatives, it may result in additional disintegration of the container ecosystem.
For organizations like Docker, finding a balance between generating revenue and upholding their pledge to back the open-source community is crucial. Open-source software has played an essential role in the growth of the internet and modern technology. Therefore, it is vital that we continue to provide our support and nourishment to this community for future innovation.
The sources for this article include a story from It's FOSS News.
Summary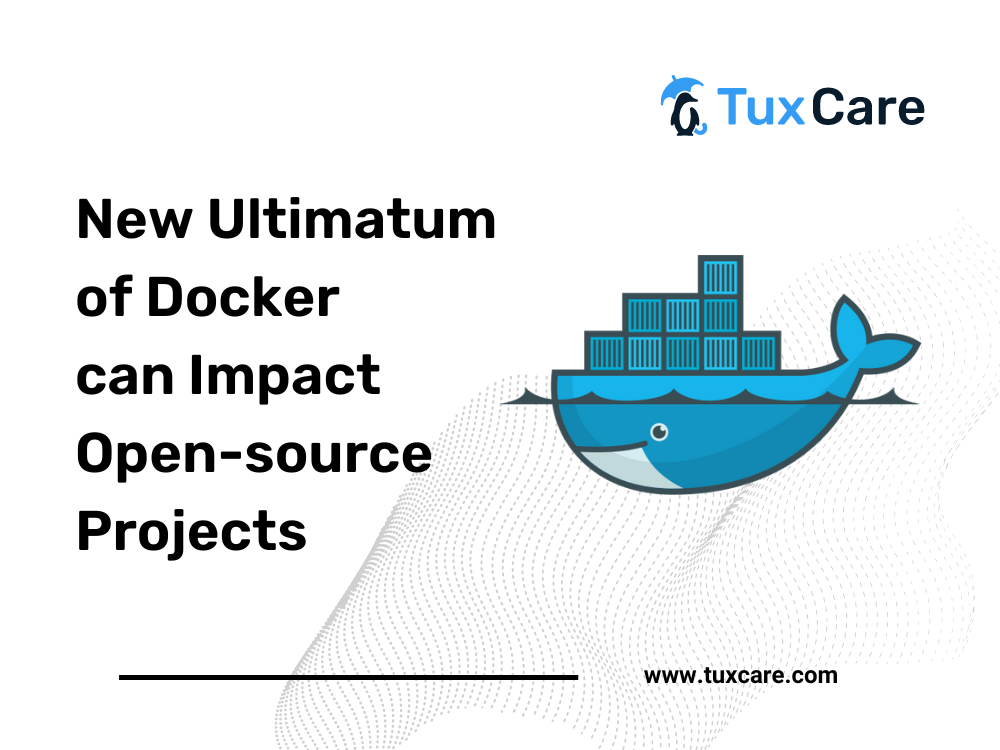 Article Name
New Ultimatum of Docker can Impact Open-source Projects
Description
Docker's New Ultimatum can have a negative impact on open-source projects that rely on container images from the Docker Hub registry.
Author
Rohan Timalsina
Publisher Name
TuxCare
Publisher Logo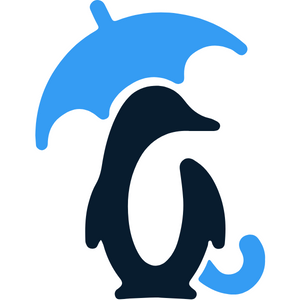 Looking to automate vulnerability patching without kernel reboots, system downtime, or scheduled maintenance windows?
Become a TuxCare Guest Writer