Ensuring secure and responsible AI tools usage
The increased use of AI tools/SaaS-based solutions is changing the way businesses function. These AI tools/SaaS-based solutions, which allow users to use AI tools without installing any software on their own PCs, provide multiple benefits ranging from increased productivity to better decision-making.
Security specialists at organizations believe that workers must have full insight into the AI tools they use, and that organizations must ensure the secure and responsible use of AI apps inside their infrastructure.
The first reason workers must have complete understanding of the AI technologies they utilize is to evaluate possible hazards and defend themselves from threats. This is due to the fact that understanding the AI applications in use allows organizations to analyze possible dangers and implement effective protection procedures. Security teams struggle to analyze and fight against emerging risks without insight into the apps being used.
These AI apps are SaaS-based and require OAuth credentials to interact with important corporate platforms, each AI tool provides a possible attack surface, unauthorized use of these tokens might jeopardize organizational security.
Furthermore, understanding legal AI applications can assist prevent the unintentional adoption of false or dangerous ones. In recent times, threat actors are taking advantage of the popularity of AI technologies by developing counterfeit applications that fool employees and obtain unauthorized access to critical data. Organizations can reduce the vulnerabilities associated with fraudulent imitations by educating staff about genuine AI applications and their possible hazards.
Another reason workers must understand the AI systems they use is to create strong security measures. This is due to the fact that tracking the rights provided to AI apps by workers enables organizations to adopt customized security controls. Each AI tool may necessitate various degrees of access and pose unique hazards. Security experts may build proper processes to secure sensitive data by knowing these rights and considering the dangers associated with them. This proactive strategy ensures that organizations have strong security mechanisms in place to guard against possible attacks.
The third reason workers must comprehend the AI technologies they utilize is to properly manage the SaaS ecosystem, which gives insights into employee behavior, detects possible security breaches, and allows proactive risk mitigation actions. When organizations have a thorough awareness of their AI ecosystem, they may, for example, revoke rights or employee access to AI apps that pose excessive risks. Furthermore, good AI application administration promotes compliance with data privacy requirements, ensuring that shared data is sufficiently safeguarded.
Existing SaaS discovery capabilities and SaaS Security Posture Management (SSPM) solutions can also be used by security professionals and organizations to answer the fundamental question that serves as the foundation for secure AI usage: Who in my organization is using which AI application and with what permissions? Answering these key questions is simple with the help of existing SSPM tools, saving precious hours of human labor.
The sources for this piece include an article in TheHackerNews.
Summary
Article Name
Ensuring secure and responsible AI tool usage
Description
The increased use of AI tools is changing the way businesses function. These AI tools/SaaS-based solutions, which allow users to use AI tools.
Author
Obanla Opeyemi
Publisher Name
TuxCare
Publisher Logo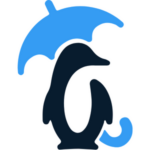 Looking to automate vulnerability patching without kernel reboots, system downtime, or scheduled maintenance windows?
Become a TuxCare Guest Writer