First Linux Kernel 6.6 Release Candidate Announced
Two weeks after the release of Linux kernel 6.5, the merge window for Linux kernel 6.6 has officially closed. So, the first release candidate is available now for public testing, starting the development journey of the upcoming Linux kernel 6.6 series.
Like every new kernel series, it will also arrive with lots of new features and improvements. Some major highlights include new Intel IVSC MEI drivers, a fresh firmware-attributes driver facilitating BIOS setting adjustments from within Linux for HP devices, support for charger mode, middle fan and eGPU settings for ASUS devices, and keyboard backlight control expansion for a wider range of Lenovo IdeaPad devices.
Linux Kernel 6.6 Improves Security
RISC-V KASLR support
A significant improvement in these recent updates is that the RISC-V Linux kernel now has better security. They have added Kernel Address Space Layout Randomization (KASLR). What this does is mix up the locations where things are stored in the computer's memory. This makes it really tough for attackers to figure out where specific things are in memory, making it harder for them to carry out attacks. Other computer chips have had this feature for a while, and now RISC-V with Linux 6.6 also has it. They worked on it for a few months, made some changes, and now it's ready for use in Linux 6.6.
Hyper-V Support
Microsoft's ongoing efforts to enhance Hyper-V support within the Linux kernel continue to yield benefits for Linux guest virtual machines running on the Windows hypervisor. In Linux 6.6, the Hyper-V code has been expanded to include support for SEV-SNP secure guests on AMD EPYC processors, while on the Intel Xeon Scalable Sapphire Rapids platform, initial support has been introduced for Trust Domain Extensions (TDX) to protect guest environments.
Hyper-V virtual machines can now leverage the security advantages of EPYC 7003 and newer processors supporting Secure Encrypted Virtualization Secure Nested Paging (SEV-SNP) for better security.
BPF Improvements
This kernel series includes new features like support for BPF-based MPTCP (Multi-Patch TCP) packet schedulers and several BPF enhancements. These enhancements include multi-buffer support in AF_XDP, attaching multiple uprobes and USDT probes with multiple uprobe BPF links, defragmenting IPv4/IPv6 packets in BPF, and other improvements.
Final Words
The final release of Linux 6.6 will probably arrive either by the end of October or in early November 2023. The exact release date will depend on the number of subsequent Release Candidate (RC) milestones Linus Torvalds announces. If there are seven RCs, we can expect Linux 6.6 on October 29th, while eight Release Candidates would point to a release on November 5th.
Until then, the initial Release Candidate (RC1) of Linux kernel 6.6 can be obtained from Linus Torvalds's git tree or the kernel.org website for those interested in test-driving it on their computers. Nevertheless, it's important to note that this is a pre-release version and should not be used on production machines.
The sources for this article include a story from 9to5Linux and Phoronix.
Summary
Article Name
First Linux Kernel 6.6 Release Candidate Announced
Description
Get a sneak peek at Linux Kernel 6.6 with the first release candidate. Discover new driver updates, security features, and more!
Author
Rohan Timalsina
Publisher Name
TuxCare
Publisher Logo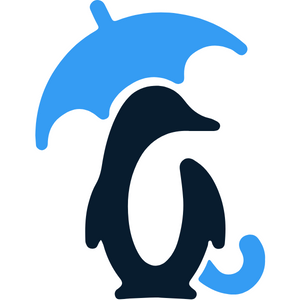 Looking to automate vulnerability patching without kernel reboots, system downtime, or scheduled maintenance windows?
Become a TuxCare Guest Writer