Linux Kernel 6.5 Released: New Features and Improvements
After seven weeks of testing phase with Release Candidates, Linux kernel 6.5 is out now with new exciting features like Wi-Fi 7 support, the integration of MIDI 2.0 support into ALSA, the introduction of ACPI support tailored for the RISC-V architecture, the incorporation of Landlock support for UML (User-Mode Linux), enhanced compatibility with AMD's "Zen" systems, and the implementation of user-space support for ARMv8.8 memcpy/memset instructions.
These fresh features and improvements empower users to elevate their computing experiences by adopting the latest iteration of the Linux Kernel.
Linux Kernel 6.5: New Features
Linux 6.5 ushers in support for Intel TPMI (Topology Aware Register and PM Capsule Interface) within the power capping subsystem. Additionally, it introduces a TPMI interface driver tailored for Intel RAPL. Furthermore, the EAS balancer incorporates a notable "runnable boosting" feature, optimizing CPU utilization for specific workloads.
In this release, significant enhancements extend to SMP scheduling's load balancer, now capable of recognizing SMT cores with multiple busy siblings. It empowers lower-priority CPUs to attract tasks, minimizing unnecessary migrations. The EXT4 file system receives performance improvements in journalling and block allocator subsystems, particularly for parallel DIO overwrites.
The Btrfs file system sees performance boosts in this update, complemented by the introduction of SGX/HPE Ultraviolet support for Sub-NUMA clustering (SNC).
Linux 6.5 adds hardware support for several devices, including the Lenovo Yoga Book yb1-x90f/l and Nextbook Ares 8A tablets, the Dell Studio 1569 (with ACPI backlight quirks), the Lenovo ThinkPad X131e (3371 AMD version), and Apple iMac11,3 laptops.
Furthermore, an array of new and updated drivers has been incorporated to ensure seamless hardware compatibility. Among these, you'll find drivers for the AHT20 temperature and humidity sensor, HP WMI sensors, and support for the ROG Crosshair X670E Hero motherboard.
Conclusion
Linux kernel 6.5 is readily available for download from Linus Torvalds' Git repository or the kernel.org website. Keep in mind that this is the source code, necessitating manual compilation. Alternatively, you can await the arrival of Linux 6.5 in your GNU/Linux distribution's stable software repositories for a hassle-free update.
Arch Linux users can anticipate receiving this version through their monthly ISO refresh in the first or second week of September 2023.
For Ubuntu 23.10 users, the possibility of incorporating this Kernel into the distribution is likely by the end of this year. Additionally, Fedora 39, scheduled for release in Q4 2023, is also expected to feature this version.
The sources for this article include a story from 9to5Linux.
Summary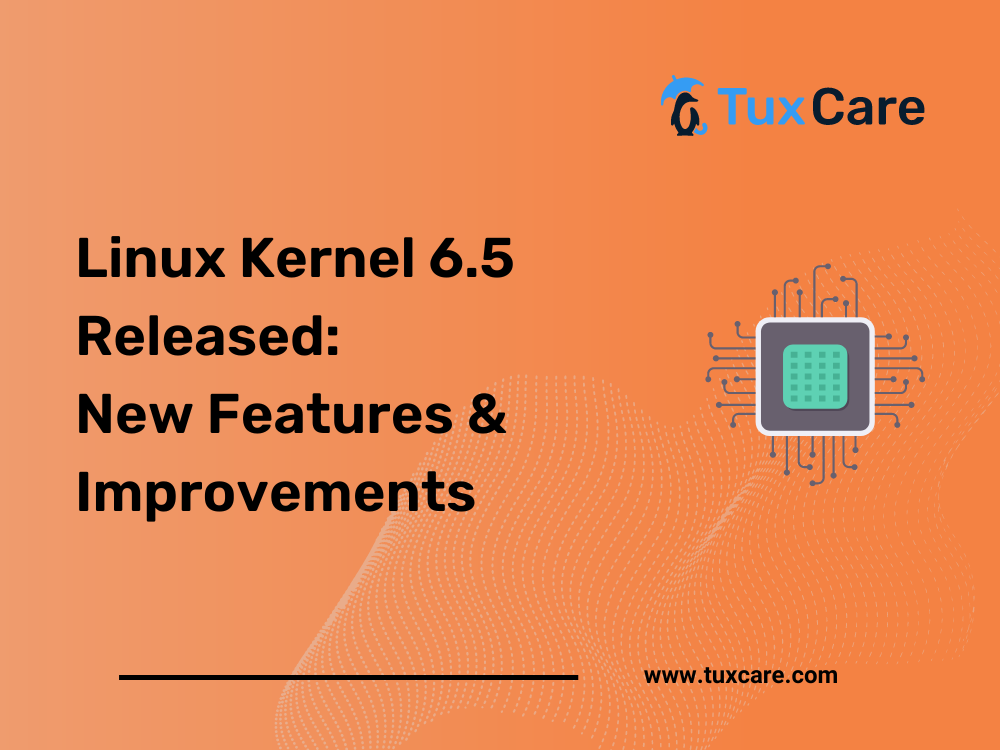 Article Name
Linux Kernel 6.5 Released: New Features and Improvements
Description
Discover what's new in Linux Kernel 6.5! Get better hardware support and performance enhancements with Wi-Fi 7 support, RISC-V ACPI, and more.
Author
Rohan Timalsina
Publisher Name
TuxCare
Publisher Logo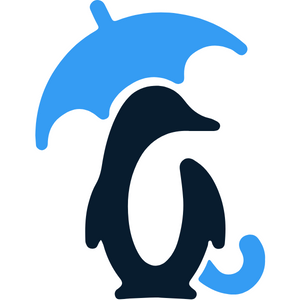 Looking to automate vulnerability patching without kernel reboots, system downtime, or scheduled maintenance windows?
Become a TuxCare Guest Writer