Join Our Popular Newsletter
Join 4,500+ Linux & Open Source Professionals!
2x a month. No spam.
GNOME 44.1 Brings More Improvements
The latest desktop environment, GNOME 44, has received its first point release as the GNOME project released GNOME 44.1 last week. This brings numerous fixes and improvements that promise to enhance the user experience.
GNOME 44.1 arrives more than a month after the launch of GNOME 44 "Kuala Lumpur" and introduces several noteworthy changes. Among them is the addition of a section title in the Background Apps menu, consistent naming for the "Power Mode" toggle in Quick Settings, improved accessible names in Wi-Fi and VPN menus, and resolution of minor visual issues with the Bluetooth menu.
Additionally, GNOME 44.1 offers enhancements to the light theme variant, fixes for window screenshots with a pointer, improved support for transparent colors in symbolic SVG files, fixes for the recording of screenshots in recent times, improvements to the reloading of GNOME extensions on version-validation changes, and better keyboard navigation of menu-less buttons.
Furthermore, GNOME 44.1 features several enhancements to the virtualization software, GNOME Boxes. The update fixes issues with decompressing disk files, forces 3D acceleration to remain active during startup, and sets current memory during virtual machine creation. Additionally, the boot menu option is now enabled by default in GNOME Boxes.
More Updates in GNOME 44.1
GNOME 44.1 comes with a host of other updates. Notably, it addresses the issue of window resizing via keyboard, enhances multi-monitor support by fixing a potential screen freeze after resuming with monitors connected, and improves screencast support. Moreover, it resolves the problem of mapping transition for X11 windows on Wayland and fixes memory leaks.
The Nautilus (Files) files manager has also undergone some improvements in GNOME 44.1. It now features tweaked style colors in view items, correct flipping of switches, display of custom emblems from extensions, dismissal of the toast on undo, selection of the right items after certain operations, pasting into expanded folders, and extraction of .tar.zst and .zstd archives.
Finally, the Epiphany web browser receives a fix for a crash that occurs when closing the window and discarding modified forms, resolves a crash issue when restoring a session with a view-source URL without a host component, and fixes the "Sync Now" button in the Firefox Sync dialog.
In GNOME 44.1, the Calendar app has been updated to preserve the zoom levels on the Week view when closing the app and offers better keyboard navigation for the event preview popover. Meanwhile, the Maps app has received an improved "Send to" dialog.
GNOME Software has also received some attention in this release. Updates include the state change of firmware after an update, icing the origin reference information for PackakgeKit apps, addressing a crash that occurred when removing a repository, and another crash occurring after dismissing the firmware update warning dialog.
Last but not least, GNOMe 44.1 introduces updates to several other components, such as xdg-desktop-portal-gnome, which now better handles non-existing files on the file chooser portal. The gnome-settings-daemon now connects to light sensors asynchronously, and the gnome-control-center now enables you to configure all connected monitors and apply settings simultaneously.
Conclusion
The GNOMe Project strongly recommends all GNU/Linux distributions that include GNOME 44 upgrade to the GNOME 44.1 point release. This update should soon become available in the stable software repositories of some of the most popular distros, including Fedora Linux 38, Ubuntu 23.04, Arch Linux, and openSUSE Tumbleweed.
The sources for this article include a story from 9to5Linux.
Summary
Article Name
GNOME 44.1 Brings More Improvement
Description
GNOME 44 has received its first point release, GNOME 44.1, which brings numerous fixes and improvements to enhance the user experience.
Author
Rohan Timalsina
Publisher Name
TuxCare
Publisher Logo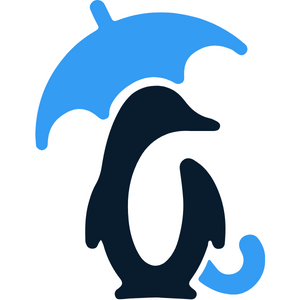 Looking to automate vulnerability patching without kernel reboots, system downtime, or scheduled maintenance windows?