Kali Linux 2023.2 Features Hyper-V and PipeWire
Offensive Security has announced the release of the second 2023 Kali rolling release, Kali Linux 2023.2, on May 30, 2023. Kali Linux 2023.2 brings numerous updates and improvements, all implemented to enhance the user experience and workflow. This article aims to provide insights into some important changes made in the new release of Kali Linux.
So, let's dive in already.
Kali Linux 2023.2: New Updates
New Hyper-V VM Image
A new Hyper-V VM image has been introduced, and additional firmware has been included in all ARM images. It is a GEN2 image for Hyper-V pre-built for Enhanced Session Mode. To get started, you can simply download the image, extract it, and run the install-vm.bat script. Upon completion, start the VM on the Hyper-V Manager. Hyper-V should automatically suggest using Enhanced Session Mode (also known as xRDP over HvSocket), which would substantially enhance the user experience.
Previously, enabling Enhanced Session Mode needed some manual configurations on both Windows and the Kali VM, which could be a somewhat cumbersome process. However, with this new Hyper-V image, there should not be any configurations required. Thus, Hyper-V users will receive a better out-of-box experience from this new image.
For information on how to import Pre-built Kali Hyper-V VM, please refer to this documentation.
Additionally, the Kali WSL (Windows Subsystem for Linux) rootfs build-script has undergone a significant overhaul to ensure optimal performance and functionality.
PipeWire
Within the Xfce edition, PipeWire takes the reins from PulseAudio, elevating users' audio encounters to a superior level. Users with existing Kali Linux installations can also benefit from PipeWire support by executing a complete update using the command sudo apt update && sudo apt full-upgrade.
Tiling Assistant Extension
With Kali 2023.2, users can enjoy the latest version, GNOME 44, which offers a refined and enhanced user experience building upon the advancements introduced in previous versions.
Moreover, Kali Linux 23.02 includes a new extension called Tiling Assistant for Kali's GNOME Shell desktop. This addon improves the default tiling experience, bringing it up to pace with KDE and Xfce's quarter-tiling features.
With Tiling Assistant, you can overcome the 2 column layout's restrictions and have access to a number of strong features. For example, you can enjoy customizable keyboard shortcuts, customized settings, multi-monitor support, easy window snapping, and more features that will improve your productivity and workflow.
Kali Linux New Tools
Additionally, Kali Linux 2023.2 comes with a wide range of new tools to bolster its already impressive arsenal. These tools include:
Cilium-cli
Cosign
Eksctl
Evilginx
GoPhish
Humble
Slim(toolkit)
Syft
Terraform
Tetragon
TheHive
Trivy
Wsgidav
Besides these tools, lots of package updates and the addition of new libraries were included.
Conclusion
Quickly following the previous 10-year milestone, Kali Linux 2023.2 is now available to download. If you currently use Kali Linux, you can upgrade it straight away. A complete changelog of Kali Linux 2023.2 is available here.
Source at Kali Linux 2023.2 Release (Hyper-V & PipeWire).
Summary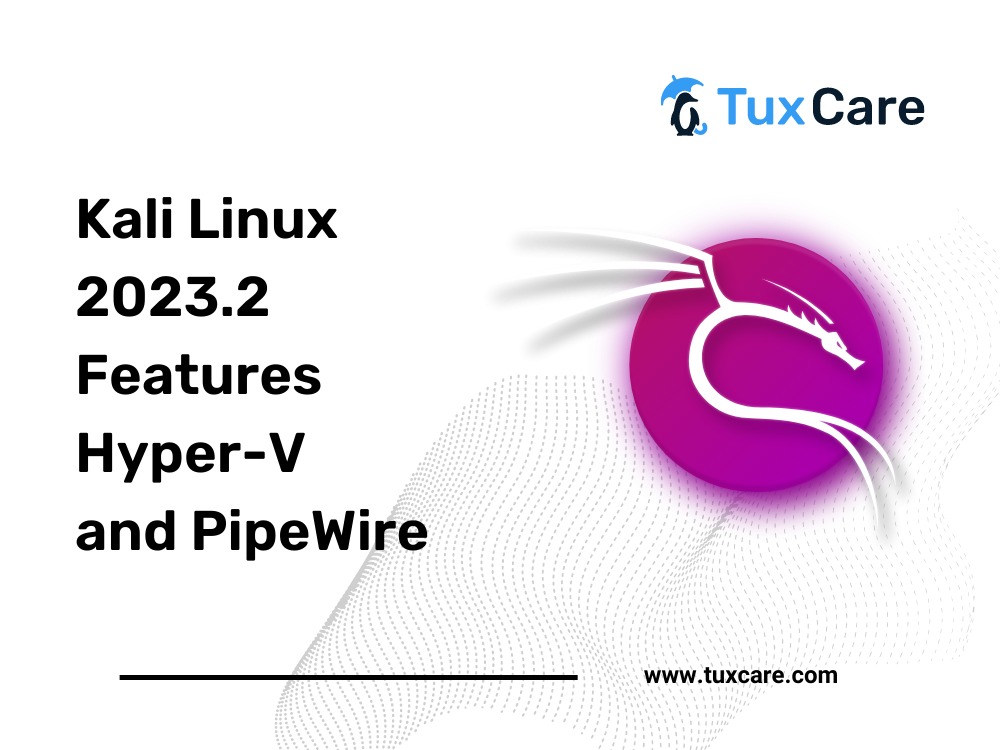 Article Name
Kali Linux 2023.2 Features Hyper-V and PipeWire
Description
Find what features and improvements Kali Linux 2023.2 offers. Hyper-V image, PipeWire, GNOME Shell Extension, and many more.
Author
Rohan Timalsina
Publisher Name
TuxCare
Publisher Logo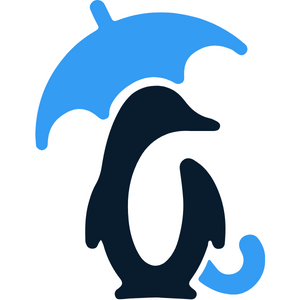 Looking to automate vulnerability patching without kernel reboots, system downtime, or scheduled maintenance windows?
Become a TuxCare Guest Writer