LibreOffice 7.5.6 Arrived with Over 50 Bug Fixes
LibreOffice 7.5.6, the latest and sixth update to this stable open-source office suite series, is available now with a total of 53 bug fixes. The first LibreOffice 7.5 release came in February 2023, introducing a plethora of exciting features and enhancements. Some of the notable additions include support for dark mode, new application and MIME-type icons, improved PDF Export functionality, and more.
The fifth point release, LibreOffice 7.5.5, was released two months ago with 70 bug fixes. Also, it is important to mention that LibreOffice 7.6 has already been out as a significant update to this series. For detailed information about new features, visit this blog post.
53 Bugs Addressed in LibreOffice 7.5.6
Some bug fixes in this update are as follows:
Application crashes when editing date field with floating navigator open.
Incorrect underline rendering for justified Arabic/Persian text with kashida.
Linked frames issue: sections won't extend beyond the page.
Writer's underline length mismatch in simple cases.
Table inside frame layout altered: content shifted left and two rows affected.
You can refer to the RC1 and RC2 changelogs for comprehensive information regarding these bug fixes.
Future Updates
LibreOffice 7.5 series is scheduled to receive support until November 30, 2023. After that, it will reach its end-of-life status. The final point release to this series, LibreOffice 7.5.7, is expected to arrive at the end of October with additional bug fixes and improvements.
LibreOffice 7.5 is the "Community" edition, supported by a dedicated team of volunteers. For enterprise-level deployments, the Document Foundation recommends considering the LibreOffice Enterprise suite of applications available through ecosystem partners.
Download LibreOffice
For users currently utilizing the LibreOffice 7.5 office suite series, the LibreOffice 7.5.6 update is easily accessible directly from the official website. The Document Foundation offers binary installers specifically tailored for DEB or RPM-based GNU/Linux distributions.
Additionally, source tarballs are provided for system integrators and individuals interested in compiling LibreOffice from its source code.
The sources for this article include a story from 9to5Linux.
Summary
Article Name
LibreOffice 7.5.6 Arrived with Over 50 Bug Fixes
Description
Discover LibreOffice 7.5.6, the latest update in the stable open-source office suite series, with over 50 bug fixes.
Author
Rohan Timalsina
Publisher Name
TuxCare
Publisher Logo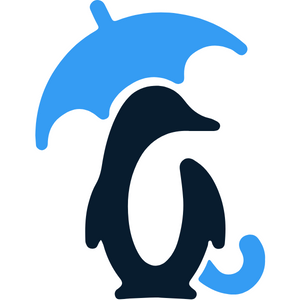 Looking to automate vulnerability patching without kernel reboots, system downtime, or scheduled maintenance windows?
Become a TuxCare Guest Writer