LibreOffice 7.6 Released: Find What's New
The latest version of a free and open-source office suite, LibreOffice 7.6, has been released with various new features and improvements. Some new additions in this major version are support for touchpad zoom gestures in the main view, the ability to import and export theme definitions for ODF and OOXML documents, and improvements to font handling for right-to-left scripts, CJK, and Asian alphabets.
This fresh version of LibreOffice is recommended for technology enthusiasts who love to experience new features and application updates. The current stable version is LibreOffice 7.5.5.
What's New in LibreOffice 7.6?
Writer
For the Writer application, this major release implements a new Page Number Wizard to the Insert menu that makes it simple to add page numbers to the header or footer. The Paragraph Style dropdown is now updated to list only used styles in the document.
In addition, the highlighting feature is introduced for used paragraph and character styles as well as direct formatting in text. Tables of Figures can also now be generated more flexibly based on paragraph styles and from a wider range of categories.
Direct editing of bibliography entries is possible from a bibliography table and bibliography marks hyperlink by default to the matching row in a bibliography table. Other changes include the addition of multi-word dictionary items of Hunspell and custom dictionaries.
Calc
Improvements to the Calc application include a new compact layout for pivot tables, autofilter support for sorting by color, support for drawing styles for shapes and comments, support for the "?" number format when exporting to ODF to represent an integer digit, and the capability to save solver settings with documents.
Additionally, LibreOffice Calc gains support for spreadsheets copied to another document to preserve a user-defined print range, the ability to export page styles even when they're not in use, and a new option in the Import Text dialog to not detect numbers in scientific notation.
Impress & Draw
For Impress & Draw, this release adds a new slide-switching navigation panel, support for free text annotations, ink, free text, and polygon/polyline annotations to PDFium import, the ability to list objects in front-to-back order in the Navigator, and an updated auto-fitting text scaling algorithm that functions similarly to MS Office.
LibreOffice 7.6 Improves Interoperability with MS-Office
For improving interoperability with Microsoft Office documents, this release includes better multi-page floating table handling, particularly when importing/exporting files from or to DOCX, DOC, and RTF formats; the capacity to store character properties of DOCX paragraph markers in ODT files; improved exporting of conditionally formatted cell border colors to XLSX documents; and numerous fixes for frames in DOCX files.
Conclusion
LibreOffice 7.6 can be downloaded as 64-bit binaries for both DEB and RPM-based distributions from the official website. This version might have a few bugs, but they will be fixed in the upcoming bugfix versions. The first maintenance update, LibreOffice 7.6.1, is expected to be released after the second week of September. This 7.6 series will continue to receive support from the Document Foundation until June 12, 2024.
The sources for this article include a story from 9to5Linux.
Summary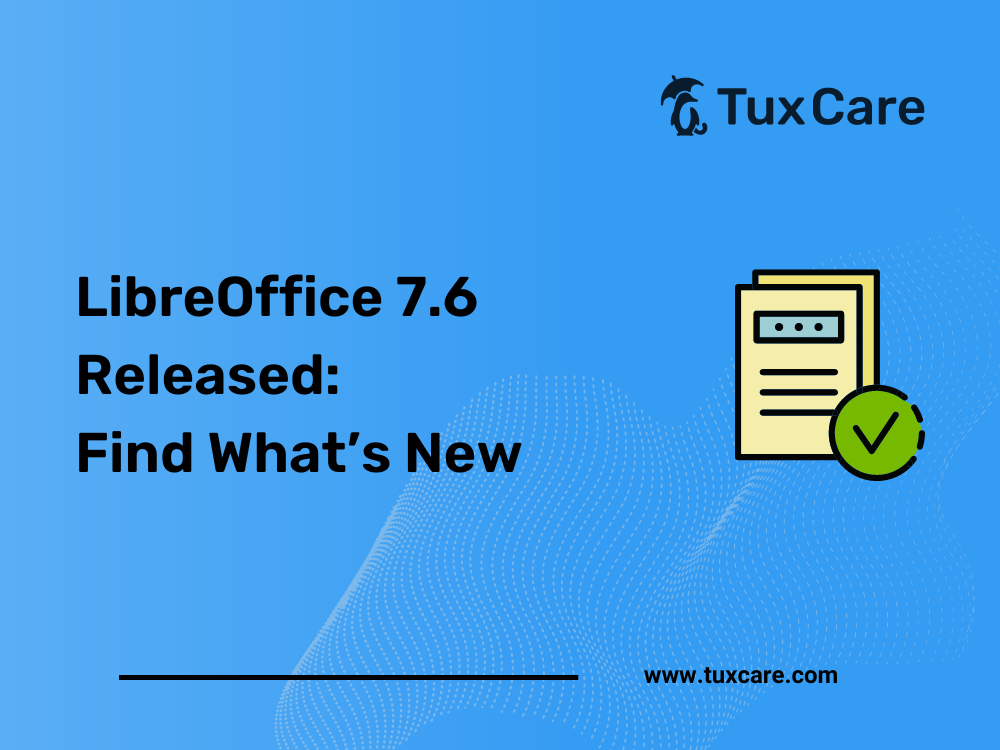 Article Name
LibreOffice 7.6 Released: Find What's New
Description
Discover the latest updates in LibreOffice 7.6! Explore new features like zoom gestures, document themes, application updates, and more.
Author
Rohan Timalsina
Publisher Name
TuxCare
Publisher Logo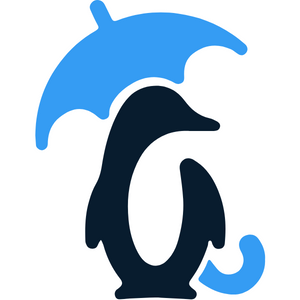 Looking to automate vulnerability patching without kernel reboots, system downtime, or scheduled maintenance windows?
Become a TuxCare Guest Writer