Live Patching at the Core of Financial Services Risk Management
Senior executives in financial services firms understand the critical role that risk management plays in protecting the assets of their clients, their organization's assets, and their reputation. 
Risk management involves identifying, assessing, and controlling risks that could negatively impact a business – and, in today's age, cybersecurity is a critical component of risk management for financial institutions. 
In this article, we discuss cybersecurity's role in risk management, how it ties into compliance, and why live patching is an easy win for financial services risk management.
Why Cybersecurity Is Critical in Risk Management
Cybersecurity risks pose a significant threat to financial institutions. Alongside everyday dependence on digital access to financial services, cyber attacks on financial institutions have become more frequent and sophisticated. 
Hackers can steal sensitive information, disrupt operations, and even cause financial losses by – frankly – stealing money. For financial institutions, the reputational damage resulting from a cyberattack can be severe, even if there's no material loss. The mere mention of an intrusion can kill customer trust and limit future business opportunities. 
That's why cybersecurity is at the core of any financial institution's risk management framework. This involves identifying and assessing cybersecurity risks, implementing controls to mitigate these risks, and continuously monitoring and updating these controls as the threat landscape evolves.
Regulations that Apply to Cybersecurity in Financial Services
With that, there's also a growing compliance challenge. Regulators recognize the importance of cybersecurity in the financial services industry and have implemented specific regulations to ensure that institutions are adequately managing cybersecurity risks.
One example is the New York State Department of Financial Services (NYDFS) Cybersecurity Regulation. This regulation requires regular risk assessments, penetration testing, and incident response plans while mandating that institutions report cybersecurity events to the NYDFS within 72 hours.
There's also PCI DSS, a security standard for protecting payment card data in financial transactions. Financial institutions must adhere to it in order to mitigate risks (or face fines) – but adherence to PCI DSS fosters a secure ecosystem for global payments.
While regulation is intended to bolster financial institutions' risk management processes, it leads to another risk management process: managing compliance risk, as being found non-compliant can involve serious repercussions. 
Live Patching as a Tool for Mitigating Cybersecurity Risks
One of the challenges financial institutions face in managing cybersecurity risks is limited resources, including the limited availability of adequate staff. 
For example, meeting cybersecurity regulations for PCI DSS means meeting certain patching timelines – or risking a financial penalty. Yet traditional patch management can be time consuming and disruptive, requiring systems to be taken offline for updates. 
This can lead to significant downtime and lost productivity… which in turn means that patches are not always applied consistently nor within the timelines specified by cybersecurity standards.
Live patching offers a solution to this problem by allowing patches to be applied to systems without taking them offline. Live patching technology works by dynamically updating the code in memory, without the need for a reboot. This allows patches to be applied quickly and efficiently, with minimal disruption to business operations.
Financial institutions that use live patching address the problem of limited resources because live patching reduces the burden on IT staff, who can focus on other critical tasks. Automated patch management also ensures that patches are applied consistently and in a timely manner, reducing the risk of cybersecurity incidents – as well as compliance breaches. 
Consider Live Patching to Boost Risk Management
All in all, live patching is a major benefit to risk management for financial services firms. Live patching improves cybersecurity by closing vulnerabilities – reducing the risk of attacks. At the same time, live patching helps firms meet the tight patching timelines included in cybersecurity standards.
Live patching therefore addresses two major risk management concerns in one go. What's more, live patching can be applied to a range of technology services – from enterprise Linux operating systems through to databases and commonly used software libraries.
To find out more about how live patching works, read our Ultimate Guide to Linux Kernel Live Patching Software, or visit our landing page for financial services.
Summary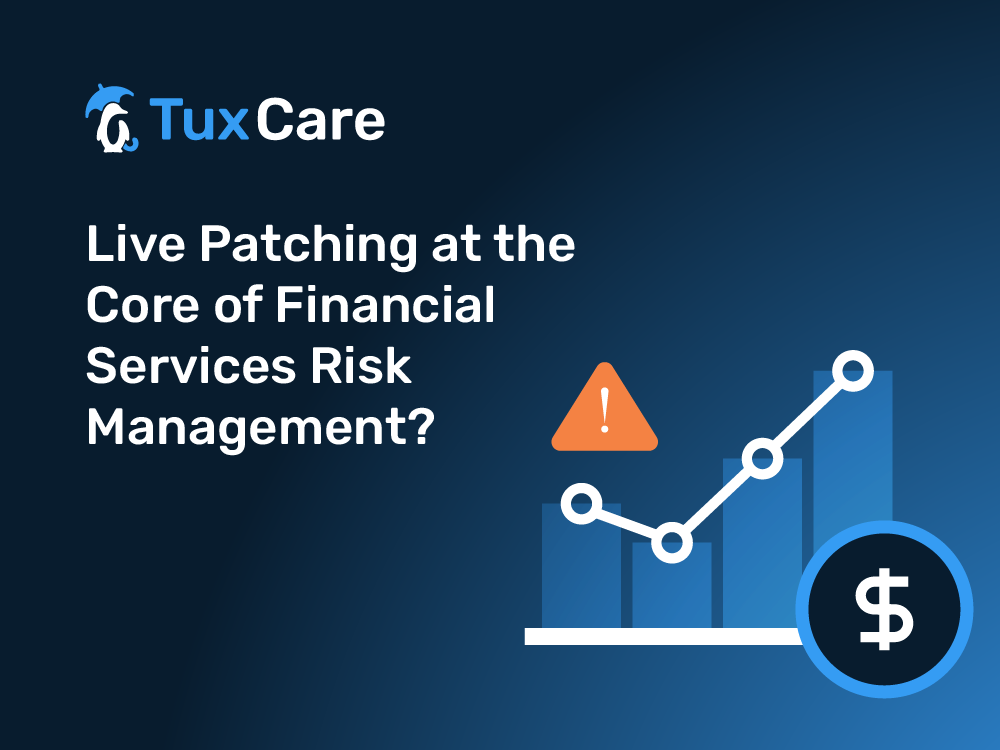 Article Name
Live Patching at the Core of Financial Services Risk Management
Description
Discuss cybersecurity's role in risk management, how it ties into compliance, and why live patching is an easy win for financial services.
Author
Stephan Venter
Publisher Name
TuxCare
Publisher Logo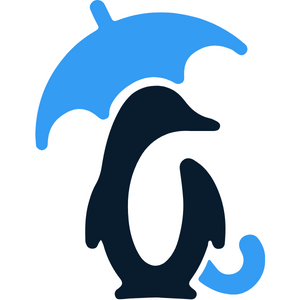 Looking to automate vulnerability patching without kernel reboots, system downtime, or scheduled maintenance windows?
Become a TuxCare Guest Writer