Massive MOVEit Data Breach: Personal Data of 4M Americans Compromised
The Colorado Department of Health Care Policy and Financing (HCPF) has revealed a massive data breach caused by a recent cyberattack on MOVEit platform. This hack compromised the personal information of nearly 4.1 million people, raising concern across the United States.
MOVEit Data Breach: Millions of Americans Affected
In the aftermath of the MOVEit data breach, the HCPF has taken on the difficult work of reaching out to affected parties. Cybercriminals steal data from MOVEit and 4 Million Victims are possibly affected. The incident involved unauthorized access to particular HCPF files that were in transit via IBM's MOVEit platform, a service provider that the organization was in contract with.
The breach exposed a goldmine of sensitive data as this data security incident affects millions in the US. This has increased the risks for individuals affected. Names, addresses, birth dates, Social Security Numbers, financial information, medical histories, treatment records, as well as health insurance information are all at risk. The breach affects both Health First Colorado (Medicaid) and Child Health Plan Plus participants. This has led to an increase in the possible repercussions for a sizable portion of those affected.
Swift Action and Support
When the breach was discovered, HCPF acted quickly, initiating a thorough investigation to determine the extent of the breach's damage. Fortunately, the intrusion was limited to external files. These left internal HCPF systems unaffected. 
As a result, the impacted people were quickly informed of the situation. To lessen the impact, HCPF has taken the laudable step of offering free credit monitoring, identity restoration services, and extensive counseling on avoiding identity theft and illicit actions.
Ripple Effect and Expanding Impact
According to sources, the MOVEit data breach has cast a wider net, extending beyond Colorado's boundaries. The Missouri Department of Social Services (DSS) was also a victim of the same cyberattack, which was caused by IBM's engagement with MOVEit. The attack took advantage of a zero-day vulnerability in the MOVEit Transfer managed file transfer (MFT) software. This granted unauthorized access to sensitive data.
The Scale of the Attack
New data from Emsisoft's cybersecurity experts gives a striking picture of the incident's scope. The MOVEit breach has had an impact on 660 organizations, both directly and indirectly. Surprisingly, over 46 million people's personal and health information has been compromised. 
Prominent organizations such as Maximus, the US Department of Energy, state authorities such as Louisiana's Office of Motor Vehicles, and business giants such as Norton, Siemens Energy, Schneider Electric, and Shell have all become entangled in the web of this cyber attack.
IBM's Response To This Issue
IBM, a major player in this scenario, has acted quickly to resolve the issue. IBM has worked swiftly to assess and mitigate the repercussions of the data theft from the MOVEit server, collaborating closely with both HCPF and the Missouri DSS. It's worth noting that the issue involves MOVEit Transfer, a third-party data transfer program offered by Progress Software. This compromise has had no effect on IBM's key systems.
Conclusion
The far-reaching consequences of the MOVEit data breach highlight the crucial necessity for effective cybersecurity measures across industries dealing with clients' data. As affected individuals deal with the fallout from this incident, it serves as a clear reminder that protecting personal data involves a collaborative effort by organizations, service providers, and individuals.
The breach of personal data in the recent MOVEit attack serves as a wake-up call, putting a fresh emphasis on strengthening digital security and remaining vigilant in a digitally linked world. All you need to do is automate your live patching by using services like TuxCare and stay ahead of the game. So as soon as a new vulnerability affecting a Linux kernel is announced, the KernelCare service immediately starts working on a patch. This minimizes downtime and ensures business continuity. 
Talk to an expert now!
The sources for this piece include articles in Gulf News and Security Week.
Summary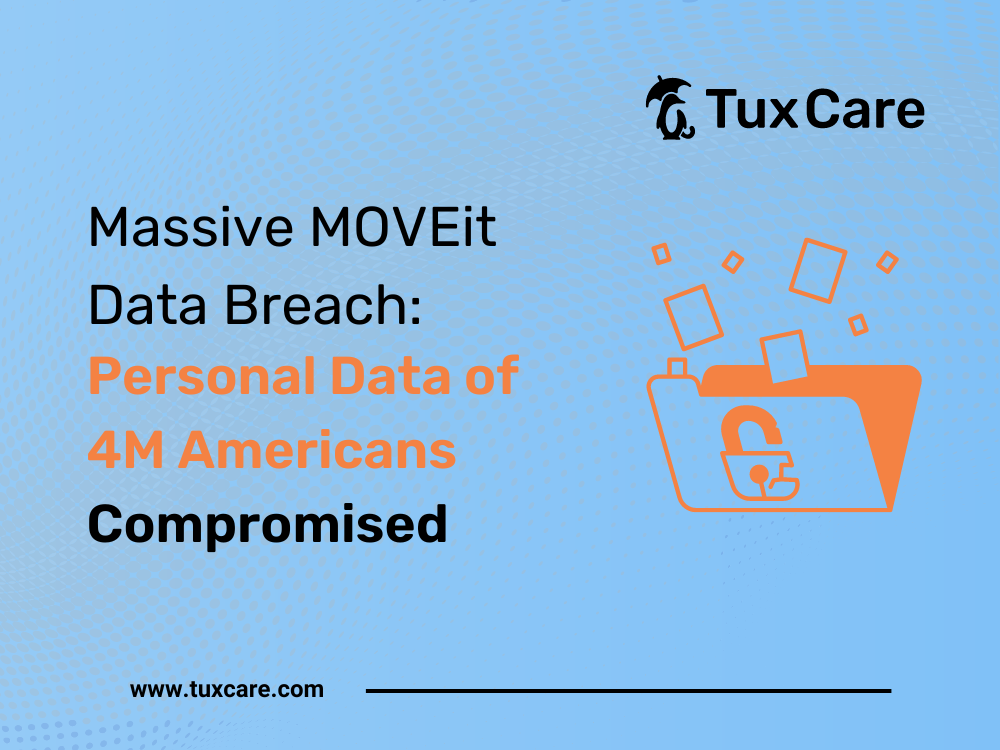 Article Name
Massive MOVEit Data Breach: Personal Data of 4M Americans Compromised
Description
Discover the impact of the MOVEit data breach, exposing personal data of over 4 million Americans. Learn about steps to safeguard your data.
Author
Wajahat Raja
Publisher Name
TuxCare
Publisher Logo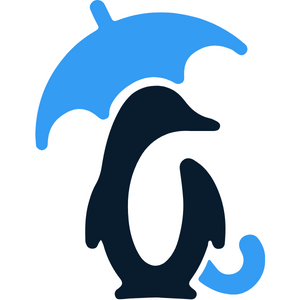 Looking to automate vulnerability patching without kernel reboots, system downtime, or scheduled maintenance windows?
Become a TuxCare Guest Writer