NextGen's Vulnerability: Protecting Healthcare Data
In the realm of healthcare, the security and integrity of patient data are paramount. However, a recent discovery has shed light on a critical vulnerability within Mirth Connect, an open-source data integration platform by NextGen HealthCare. NextGen's vulnerability, identified as CVE-2023-43208, poses a significant threat to healthcare organizations, prompting an urgent call to action.
Understanding NextGen's Vulnerability

CVE-2023-43208 is a newly unveiled unauthenticated remote code execution vulnerability in Mirth Connect. This vulnerability allows threat actors to execute code on a system without the need for authentication. The NextGen security flaw is a serious concern as attackers could exploit it to gain initial access or compromise sensitive healthcare data.

Mirth Connect: The Swiss Army Knife of Healthcare Integration

Mirth Connect is often hailed as the "Swiss Army knife of healthcare integration." It serves as a cross-platform interface engine employed within the healthcare industry to facilitate the seamless exchange of data between different systems in a standardized manner.

Criticality of CVE-2023-43208

This vulnerability in NextGen software, if left unaddressed, could have severe repercussions. What's particularly concerning is that it impacts Mirth Connect versions dating back to 2015/2016. The gravity of the situation is exacerbated by the fact that CVE-2023-43208 serves as a patch bypass for CVE-2023-37679, which has a high CVSS score of 9.8.
CVE-2023-37679, a critical remote command execution vulnerability, allows attackers to execute arbitrary commands on the hosting server. While the maintainers initially described it as affecting servers running Java 8, further analysis by Horizon3.ai revealed that all instances of Mirth Connect, regardless of the Java version, are susceptible to this issue.
Potential Consequences

Mirth Connect is frequently deployed on Windows endpoints with SYSTEM user privileges, making it even more vulnerable. If exploited, attackers could potentially take complete control of these installations. The gravity of the issue is compounded by the fact that the methods to exploit these vulnerabilities are widely known.

NextGen Security Updates

The urgency of addressing these vulnerabilities cannot be stressed enough. While protecting against NextGen vulnerabilities and safeguarding sensitive healthcare data it is essential to adopt preventive measures. All users of Mirth Connect, especially those with systems accessible over the internet, should update to version 4.4.1, released on October 6, 2023.

Conclusion

In an era where healthcare data security is of paramount importance, vulnerabilities like CVE-2023-43208 and CVE-2023-37679 serve as stark reminders of the constant vigilance needed in the digital landscape. As technology advances, so do the threats. It is our collective responsibility to stay informed, take prompt action against the NextGen software security risks, and ensure the safety of critical healthcare systems and the protection of patient data.
By staying up-to-date with cybersecurity measures and promptly addressing vulnerabilities, we can continue to harness the power of technology to advance healthcare while safeguarding the privacy and security of patients' sensitive information. The time to act is now, and it starts with updating Mirth Connect to version 4.4.1.
Summary
Article Name
NextGen's Vulnerability: Protecting Healthcare Data
Description
Safeguard healthcare data from NextGen's vulnerability. Learn how to secure your systems. Act now to protect patient information.
Author
Wajahat Raja
Publisher Name
TuxCare
Publisher Logo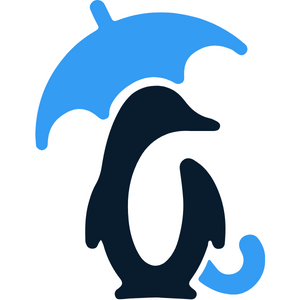 Looking to automate vulnerability patching without kernel reboots, system downtime, or scheduled maintenance windows?
Become a TuxCare Guest Writer