Paramount Pictures Data Breach: Personal Data Exposed
The renowned American entertainment giant Paramount Global recently announced a significant data breach that compromised its networks and exposed personal information. This blog delves into the specifics of the Paramount Pictures data breach, its repercussions, as well as the efforts Paramount has taken to address the matter.
Paramount Pictures Data Breach and Its Implications
According to a breach notice letter written by Nickelodeon Animation Studio EVP Brian Keane, malicious actors gained unauthorized access to Paramount's networks between May and June 2023. This Paramount Pictures cybersecurity incident gave the attackers access to their customers' personal identifiable information (PII). 
The compromised data included:
Names: The full names of those who have been affected.
Date of Birth: Their birth dates are given in detail.
Identification Numbers Issued by the Government: This includes Social Security numbers, license numbers, and passport numbers.
Relationship Data: Information on an individual's relationship with the company.
Rapid Response and Investigation
When the breach was discovered, Paramount took swift measures to secure their compromised networks. They launched a thorough investigation to ascertain the scope and extent of the intrusion. To further aid in the investigation, Paramount sought the expertise of cybersecurity professionals and collaborated with law enforcement organizations. The company's commitment to security is clear. They are actively improving its security procedures to avoid similar accidents in the future.
Impact of Data Breaches On User Trust
It's worth mentioning that the data privacy breach at Paramount Pictures only affected less than 100 people. In accordance with their commitment to openness and data protection, Paramount quickly contacted these affected individuals, as well as relevant authorities.
However, Paramount has not stated if the persons affected are workers or customers, such as Paramount+ subscribers. The breach was not a ransomware assault, and it is not related to the recent Clop data thefts.
This event comes on the heels of another security breach inside the Paramount family, as Nickelodeon announced a separate intrusion in July, exposing 500GB of secret papers and media data. User data protection in the entertainment industry has been seeing quite some challenges, being a repeated target for cyberattacks due to its wealth of valuable data.
Paramount's Extensive Portfolio
CBS, Showtime Networks, Paramount Pictures, Nickelodeon, MTV, Comedy Central, and Paramount+ are among the network, studio, and streaming brands owned by Paramount Global. With a massive subscriber base spanning over 180 countries, Paramount recognizes the significance of the compromise and is actively striving to strengthen its security procedures, keeping in view the legal implications of the Paramount Pictures breach.
In response to this compromise, Paramount Pictures increased its security measures to reduce the likelihood of falling prey to bugs behind vulnerabilities in the future. They are also assisting anyone affected by providing free credit protection and identity theft monitoring services for a period of two years.
Conclusion
The Paramount Pictures security breach details the reminder of the continuing cyber threats that even the most important organizations in the entertainment industry confront. Their prompt response and commitment to personal data protection demonstrate their dedication to protecting their customers and guaranteeing the security of their wide portfolio of brands. Vigilance and proactive security measures remain critical in protecting personal data from cyberattacks in an ever-changing digital ecosystem.
The sources for this piece include articles in Bleeping Computer and GB Hackers.
Summary
Article Name
Paramount Pictures Data Breach: Personal Data Exposed
Description
Discover the latest Paramount Pictures data breach and learn how personal data was exposed and what steps were taken after the incident.
Author
Wajahat Raja
Publisher Name
TuxCare
Publisher Logo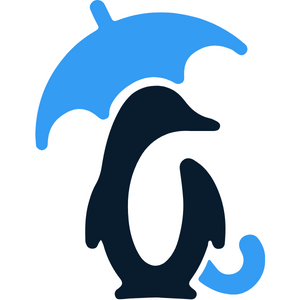 Looking to automate vulnerability patching without kernel reboots, system downtime, or scheduled maintenance windows?
Become a TuxCare Guest Writer