How Are Companies Responding to 'Downfall' Intel CPU Vulnerability
The Downfall Intel CPU vulnerability response is a serious issue that needs attention from companies. It is the new safety flaw affecting Intel CPUs, with possible performance implications and the capability to steal secret data or information like passwords and encryption keys.
The "Downfall" CPU vulnerability was recently reported to have compromised multiple Intel processors, leading to severe security implications, with mitigation measures likely to impact performance. The data security risk from Intel's Downfall vulnerability allows malicious apps to steal sensitive data.
Impact of the Downfall CPU Vulnerability
Protecting systems from Intel CPU vulnerabilities is crucial since the Downfall CPU vulnerability significantly impacts security and performance. Client-side processors from Skylake, Tiger Lake, and Ice Lake processors are the main targets of the effects of the Intel Downfall CPU vulnerability. 
The vulnerability puts users in serious danger since it gives hackers access to critical data, including AES keys and arbitrary kernel data. The billions of Intel processors currently used in personal and cloud computers are vulnerable to this flaw.
This vulnerability is a current example of a hardware exploit in Intel processors that affects billions of CPUs and potentially enable attackers to expose critical information.
Companies Respond to Vulnerability
Several companies have published security advisories to address the Intel Downfall issue. Cybersecurity companies are investigating microcode mitigations and taking action to address the performance effect as a response to this serious issue. 
Intel CPU security response is a critical problem that requires companies to pay serious attention. 
HP, Lenovo, and many other companies reactions to Downfall vulnerabilities mainly include securing their sensitive data. 
HP has begun to release SoftPaqs and firmware updates to address the vulnerability in their PCs, workstations, and retail Point of Sale (PoS) devices. Also, Lenovo has already started to release BIOS upgrades to fix the flaw in its desktops, laptops, servers, and appliances. 
Thankfully, customers using AWS and Google Cloud services are not affected by Downfall, and no customer action is required. 
However, Dell and SuperMicro have confirmed the vulnerabilities and developed a BIOS update for the purpose of mitigating Downfall CPU vulnerability.
According to Cisco, Citrix, and NetApp, only the systems that use Intel CPUs that are vulnerable to Downfall attacks. 
OVH, the cloud giant, has confirmed that Intel's Downfall impacts OVHcloud products. 
Coming to Linux, the company has released mitigations and patches for systems, including RedHat, Ubuntu, SUSE, CloudLinux, and Debian.
Mitigating Downfall CPU vulnerability needs several measures to address the security issues. Many attackers could not directly exploit the Downfall vulnerability over a network. 
Protecting systems from Intel CPU vulnerabilities requires a multifaceted approach. Companies must minimize the impact of the Downfall vulnerability through patches and upgrades to protect their online data.
Conclusion
The Downfall Intel CPU vulnerability response needs different strategies. Businesses are actively working to safeguard their systems and data because they take the threat seriously. People and organizations must remain aware of the vulnerability and take the suggested precautions to protect their systems and data. 
The sources for this piece include articles in Security Week.
Summary
Article Name
How Are Companies Responding to 'Downfall' Intel CPU Vulnerability
Description
Stay informed on how companies effectively take steps to Downfall Intel CPU vulnerability response and how companies respond to data security
Author
Wajahat Raja
Publisher Name
TuxCare
Publisher Logo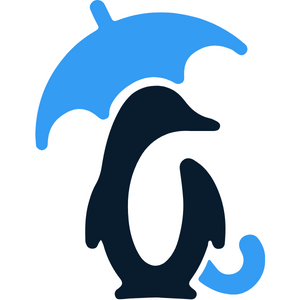 Looking to automate vulnerability patching without kernel reboots, system downtime, or scheduled maintenance windows?
Become a TuxCare Guest Writer