Tesla Data Breach: 75,000 Users' Data Exposed
In a recent development, Tesla, the renowned electric vehicle company, has disclosed information on a security problem: Tesla user information compromised the personal data privacy of over 75,000 users. In contrast to initial assumptions of a data breach, Tesla has emphasized that this exposure was caused by acts performed by persons within the organization itself, classifying it as "insider wrongdoing."
On August 18th, Tesla shed light on the data breach incident that transpired in May, revealing the intrusion into employee records and attributing the compromise to actions carried out by insiders. Steven Elentukh, the company's data privacy officer, informed the Maine Attorney General's Office that a total of 75,735 people were affected by the hack. This included both current and past Tesla employees. Sensitive information (social security numbers) was included in the leaked information.
Insider-Wrongdoing
The thorough investigation into the situation revealed an important detail. The breach was caused by former Tesla workers misappropriating personal information in contravention of the company's IT security and data protection regulations, rather than external hacking. The information was later shared with Handelsblatt, a German media organization.
Data Breach Response and Legal Measures
When the Tesla data breach was discovered, Tesla worked quickly to manage the problem. Determine the scope of the compromise, and protecting the data of those affected was top-most priority. 
Legal action was also taken against the two former workers accountable for the violation. Additionally, court orders were issued to prevent them from using, accessing, or even disseminating the compromised data in the future. Throughout the investigation, Tesla has worked extensively with law enforcement and other investigation experts.
Data Breach Impact
A prominent German news site, Handelsblatt revealed in May that it had gotten a significant amount of proprietary information from former Tesla employees. The "Tesla Files," were a treasure trove of information. They contained over 23,000 internal documents containing 100 terabytes of data. Tesla customer data exposed staff personal information and customer bank information as well as production secrets and complaints about Tesla's Full Self-Driving (FSD) features.
According to Handelsblatt, the breach also revealed Musk's Social Security number.
Tesla's Current Efforts in Data Breach Prevention
In reaction to this cybersecurity breach at Tesla, Tesla has pledged to assist those affected by offering them access to Experian's IdentityWorks, a tool that watches for any questionable credit activity. Although Tesla emphasized that there is no proof of improper use of personal information, this gesture demonstrated Tesla's commitment to the data security of its consumers.
A History of Privacy Issues
Cyber threats to the automotive industry goes way beyond this recent incident in Tesla's history. Prior to this breach, the corporation had been plagued by data privacy problems. In an April letter, Senators Edward J. Markey and Richard Blumenthal voiced concerns about reports of employees exchanging sensitive photos recorded by vehicle cameras between 2019 and 2022. This led to a class action lawsuit against the Tesla security measures, demonstrating the gravity of the situation.
Conclusion
The exposure of personal information as a result of this data security incident serves as an important reminder of the need to strengthen data security measures. It has become extremely critical to stay updated on cybersecurity news and maintain vigilance in this digital world. 
The sources for this piece include articles in Tech Crunch and Information Week. 
Summary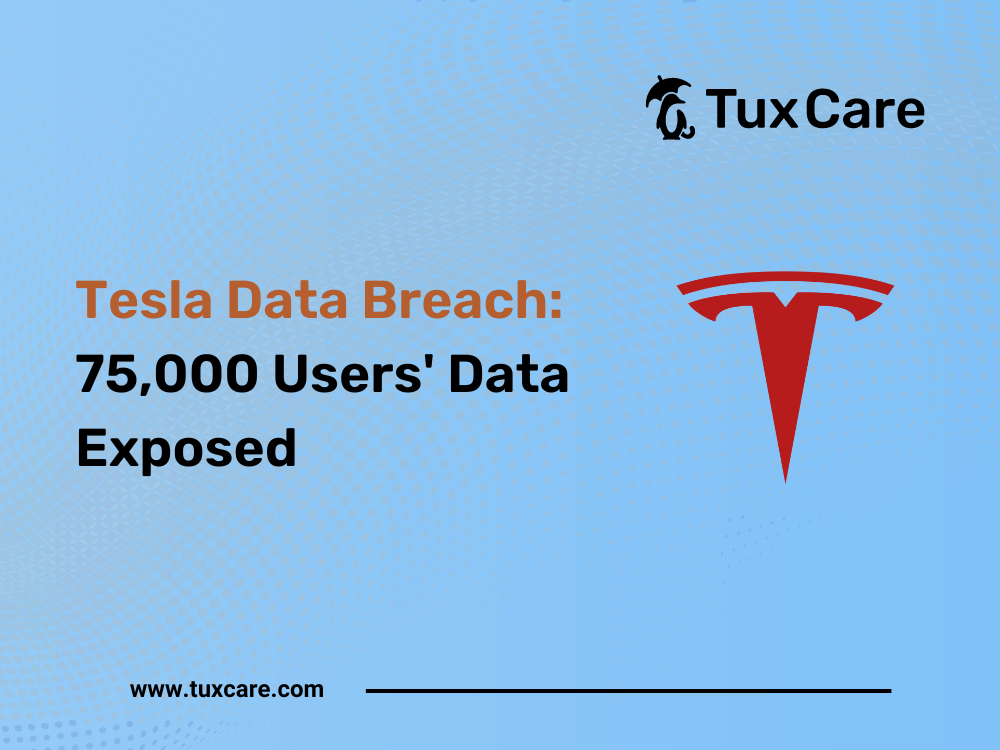 Article Name
Tesla Data Breach: 75,000 Users' Data Exposed
Description
Uncover the Tesla data breach incident revealing exposure of 75,000 users' data. Learn more about the breach and its implications.
Author
Wajahat Raja
Publisher Name
TuxCare
Publisher Logo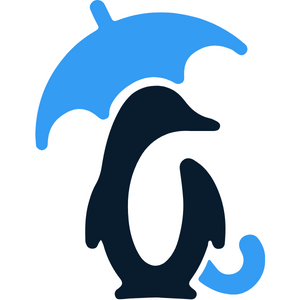 Looking to automate vulnerability patching without kernel reboots, system downtime, or scheduled maintenance windows?
Become a TuxCare Guest Writer