The FBI Cybercrime Crackdown: 700K Computer Malware Wiped
The FBI has successfully halted malware that had penetrated over 700,000 computers worldwide in a huge operation aimed at eliminating a critical component of the cybercrime underworld. This FBI cybercrime crackdown targeted an infamous botnet known as Qakbot, an adaptive tool that has long been accessible for attackers to use for malicious motives.
The Qakbot Threat
Qakbot has been a persistent danger, frequently acting as the first point of entry for cybercriminals into victims' systems and files. Botnets, such as Qakbot, work by joining multiple computers into a network that their owners are unaware of. These botnets often rely on the exploitation of personal or commercial computers. Without the owners' awareness, these gadgets are frequently utilized as accomplices to hackers.
Cybercrime Prevention and The FBI
Convincing a court to allow the FBI to meddle in victims' computers without their knowledge is a difficult legal task, but it is not unusual. Following the court's approval, the operation of malicious program removal by the FBI began on August 21st. They successfully infiltrated Qakbot's primary computer infrastructure four days later, forcing the botnet to stop its harmful activity. Because of this quick action, the majority of machines infected with Qakbot were quickly cleaned of the virus during the early stages of the operation.
The FBI's role in combating malware attacks by creating a specialized removal tool for this operation was critical to its success. In addition, victims will not be informed that their devices have been compromised or fixed, safeguarding their privacy.
Disclosure of Hacked Data
While keeping victims' identities private, the FBI shared the names and email addresses of some of those who were victims of the cyberattack with "Have I Been Pwned," a website meant to help users verify if their data has been compromised in big data breaches. As a result, 6.4 million email accounts associated with Qakbot were added to the database, assisting in alerting the affected people.
Collaboration on a Global Scale
The FBI's success in tackling cyber threats was not made in a vacuum. Qakbot was taken down with the help of law enforcement authorities from France, Germany, the Netherlands, the United Kingdom, Romania, and Latvia. However, the FBI has not released any information about arrests or government involvement in cybercrime operations.
Impact of The FBI Cybercrime Crackdown
Despite the huge inconvenience created by the elimination of Qakbot, the cybersecurity community is wary of anticipating a big reduction in data leaks and cyberattacks. While Qakbot has been utilized by several big cybercrime groups to disseminate disruptive ransomware, hackers have a multitude of additional methods to access computers, according to Bradley Duncan, a researcher at Palo Alto Networks. As a result, while the FBI's efforts to safeguard digital security are praiseworthy, it is unlikely to result in a major decrease in cyberattacks.
Conclusion
The successful operation against the Qakbot botnet represents a significant triumph as the FBI wipes malware from 700,000 computers. The FBI was able to clear a large number of hacked devices using international teamwork and a specialized removal program, protecting people's data and privacy. Protecting your computer from malware as hackers seek new ways to attack vulnerabilities, however, still remains a challenge. Law enforcement agencies' vigilance, inventiveness, and cooperation are critical in the ongoing struggle to secure our digital environment.
The sources for this piece include articles in NBC News and The Hill.
Summary
Article Name
The FBI Cybercrime Crackdown: 700K Computer Malware Wiped
Description
Discover the FBI's latest cybercrime crackdown wiping out malware from 700,000 computers. Learn the details of the FBI cybercrime crackdown.
Author
Wajahat Raja
Publisher Name
TuxCare
Publisher Logo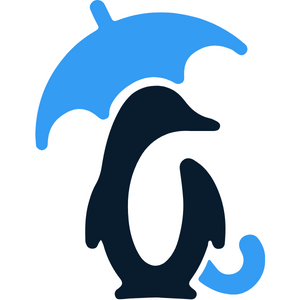 Looking to automate vulnerability patching without kernel reboots, system downtime, or scheduled maintenance windows?
Become a TuxCare Guest Writer