The Impending Sunset of CentOS Stream 8: Navigating the Future
The looming end of life (EOL) for CentOS Stream 8 – set for May 31, 2024 – presents both challenges and opportunities for developers, administrators, and users alike. It's essential to consider the implications of continuing to use an OS that has become a "development" branch rather than the stable enterprise-grade server OS it once was.
Understanding the Evolution
CentOS Stream was initially presented as an evolution of the stable CentOS Linux releases. However, it's actually a rolling-release development branch that has introduced potential instability. With the capacity to bring in bugs or untested features, CentOS Stream challenges the stability, performance, and reliability we've come to expect in enterprise environments.
The effective logic around CentOS Stream deviates from past experience with CentOS (regular), where you expected RHEL-like stability and compatibility – and that is no longer the case with CentOS Stream.
Migrations: A Bumpy Road
Migrating from CentOS Stream 8 to CentOS Stream 9 epitomizes the uncertainty and risk involved. Seamless migrations are a distant dream, with substantial troubleshooting efforts often culminating in what feels like an exercise in futility.
For those managing systems at scale, the prospect of dealing with frequent, unique breakages is neither sustainable nor practical. When automation is the only way to manage large fleets, case-by-case diagnostics and troubleshooting are not acceptable.
CentOS (regular) version-to-version migrations were not highly regarded in the past, and most versions didn't even support them, with the official policy being "reinstall from scratch," scale and automation make that a non-starter idea for current CentOS Stream versions – it's neither officially supported nor recommended.
Extended Lifecycle: A Lifeline?
The CentOS Stream 8 EOL announcement, mirroring the fate of CentOS Linux 7, is not merely a death knell but a reminder to explore alternatives. One such option is extended lifecycle support services. TuxCare, for instance, steps into this breach, offering a service that allows organizations to extend their CentOS Stream 8 lifecycle. This approach is not just a band-aid, but a strategic decision to maintain security updates without the rushed and often tumultuous migrations to newer OS versions.
What to Consider
With the official advice underscoring the necessity of migration, here are some points to consider:
The situation is inherently disastrous – your systems running CentOS Stream 8 are essentially locked into that version, and no further security updates are forthcoming past the EOL date. These systems will essentially become bug magnets, introducing security vulnerabilities to the entire infrastructure, regardless of other safeguards that may be in place. As such, this is a textbook example of a situation necessitating a disaster recovery plan in place – Upgrade? Migrate? Extend support? All options should be weighed according to existing resources, existing workload and technical expertise available – in-house or on-call – to support them. Not all incur the same cost, both time-wise and financially.
RHEL Lifecycle and Compatibility: Familiarize yourself with the RHEL Lifecycle to make informed decisions. Probably the least interesting option is the one that will put you back at square 1 when the chosen alternative goes EOL itself.
Running an OS on the cloud is basically the same as running it locally – you'll get new security problems on both locations – with the added caveat that cloud-based vulnerabilities on highly scalable platforms quickly turn exploited systems into money siphons. Plan for your cloud-based systems like you would for locally deployed ones.
The Final Countdown
As we near the EOL date for CentOS Stream 8, it's crucial to remember the importance of a proactive approach. The CentOS packages will continue to be available in the archives, but without updates, they'll be relics of a bygone era, potentially full of unpatched vulnerabilities.
Summary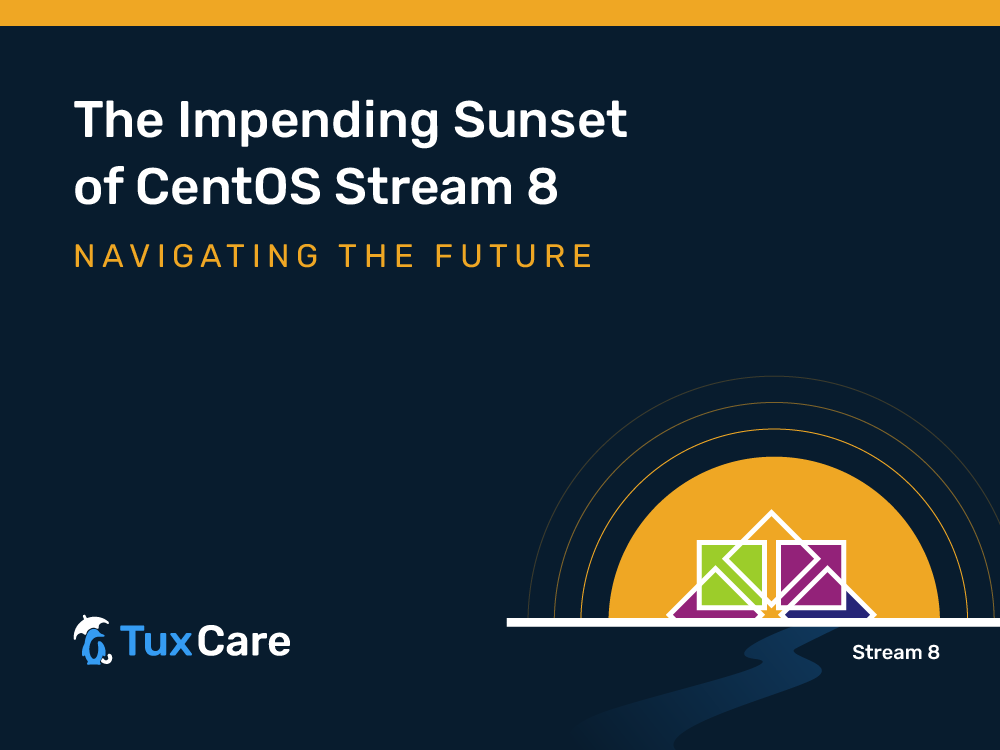 Article Name
The Impending Sunset of CentOS Stream 8: Navigating the Future
Description
The looming EOL for CentOS Stream 8: set for May 31, 2024, presents challenges and opportunities for devs, adminis, and users. Read more!
Author
Joao Correia
Publisher Name
TuxCare
Publisher Logo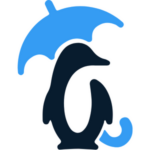 Looking to automate vulnerability patching without kernel reboots, system downtime, or scheduled maintenance windows?
Become a TuxCare Guest Writer