Understanding Risk Compliance in an AlmaLinux Environment
AlmaLinux is a widely used enterprise operating system and has become an excellent choice for CentOS alternatives as CentOS has reached end-of-life status. This community-driven open-source project is popular for its stability and performance. But, like with any operating system, making sure it is safe from security threats is incredibly important. In this blog post, we are going to discuss how to make AlmaLinux environment more secure. We will explain what "risk compliance" means in simple terms and give you a step-by-step guide on how to harden your AlmaLinux system against common security threats.
Risk Non-Compliance Is a Serious Issue
Before understanding risk compliance in AlmaLinux, let's know what risk compliance is. Risk compliance refers to the process of aligning your system's security measures with industry standards and best practices. So, risk compliance in an AlmaLinux environment simply means protecting it from a wide range of security threats, including unauthorized access, data breaches, and system vulnerabilities – to comply with IT risk frameworks.
Risk non-compliance, or failing to adhere to regulatory requirements and industry standards, can have the following disadvantages and negative consequences for organizations:
Legal Penalties
Non-compliance with applicable laws and regulations can lead to legal fines and other penalties. Government agencies and regulatory authorities can impose substantial monetary sanctions on organizations that violate compliance requirements.
Reputational Damage
Non-compliance can harm an organization's reputation, potentially resulting in customer loss and declining revenue. Organizations that fail to protect their data and adhere to privacy regulations lose their brand image and trust among customers, which can be challenging to recover from.
Increased Vulnerability to Cyber Attacks
Non-compliance often goes hand-in-hand with inadequate cybersecurity measures. This can make organizations more vulnerable to cyber threats and data breaches, resulting in the exposure of sensitive customer and employee data.  
Operational Disruption
Non-compliance with regulations might necessitate operational changes for organizations, leading to disruptions and increased costs required to align systems and processes with compliance requirements.
Organizations should stay compliant with relevant laws, regulations, and industry standards to avoid these disadvantages. It requires proactively dealing with risks, performing regular assessments, and having a strong commitment to upholding the highest security and data protection standards.
Achieving Risk Compliance in AlmaLinux
Risk compliance should not be viewed as a hindrance, but instead as an integral part of a robust and responsible business strategy. Here is how you can achieve risk compliance in your AlmaLinux environment:
Perform a Risk Assessment
Conduct risk assessments regularly to identify potential security threats and vulnerabilities in your AlmaLinux environment. Not all patches are equal, so evaluate the impact of the vulnerabilities and prioritize patches to manage the risks more effectively.  
Determine Applicable Regulations
It is crucial to Identify which regulations and standards apply to your organization, such as GDPR, HIPAA, PCI DSS, or industry-specific guidelines. Understand the specific security and compliance requirements outlined in these regulations and standards. Then, you can properly align your security strategy with these industry standards.
Discover how regular patching can help meet regulatory requirements.
Regularly Monitor and Audit Systems 
Configure monitoring and auditing mechanisms to track system activities and detect security incidents. Implement Linux auditing and intrusion detection systems (IDS) to monitor systems effectively.
Implement Access Control
Achieving risk compliance in an AlmaLinux environment involves implementing strict access controls to restrict user entry to sensitive data and system resources. Utilize least privilege principles and role-based access control (RBAC) to make sure that users only have the permissions required for their tasks.
Develop an Incident Response Plan
Create an incident response plan detailing the actions to be taken in the event of a security breach or incident. In addition, continuously test and update your incident response plan to ensure its effectiveness in mitigating potential damage.
Consider Automated Patching
Use automated patching tools like KernelCare Enterprise to make sure the systems get timely updates and security patches. Additionally, Kernelcare provides live patching services, so you do not have to worry anymore about patching-related downtime, disruptions, or maintenance windows. 
Don't know about live patching? Visit our comprehensive guide on how live patching works with KernelCare Enterprise to learn how you can put your security patching on autopilot.
Enterprise Support for AlmaLinux
Are you seeking robust risk compliance and top-tier support for your AlmaLinux deployment? Then look no further than TuxCare, your trusted partner in achieving peak security, stability, and risk compliance for AlmaLinux. 
TuxCare takes your AlmaLinux experience to a whole new level by providing comprehensive Enterprise Support that ensures the maximum protection and reliability for your infrastructure. 
Enterprise Support for AlmaLinux includes an extended OS lifecycle of 16 years of support, extended security updates with FIPS compliance, non-disruptive live patching with KernelCare and LibCare, access to experts, and more.
Whether you are a small business, a mid-sized enterprise, or a large corporation, TuxCare provides the support and security your systems demand.
Final Thoughts
Knowing how to keep your AlmaLinux computer system safe from security threats is crucial to ensure your deployments operate well and don't fall victim to cyber attacks. Also, remember that keeping your systems secure is not a one-time thing. You need to keep an eye out for new vulnerabilities, keep your system and software up to date, and be ready to protect it from emerging threats to ensure it stays safe over time.
Don't leave the stability, security, and risk compliance of your AlmaLinux environment to chance. Elevate your infrastructure with TuxCare's Enterprise Support and gain access to the most comprehensive and customizable support package available for AlmaLinux. Maximize the potential of your AlmaLinux deployment and stay ahead of the curve with us.
To get started with Enterprise Support, find out more here or speak to our experts to learn how it can mitigate security risks for your organization.
Summary
Article Name
Understanding Risk Compliance in an AlmaLinux Environment
Description
Achieve risk compliance in your AlmaLinux environment within industry standards. Learn to identify regulations and enforce security policies
Author
Rohan Timalsina
Publisher Name
TuxCare
Publisher Logo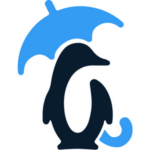 Looking to automate vulnerability patching without kernel reboots, system downtime, or scheduled maintenance windows?
Become a TuxCare Guest Writer