Navigating Risk Compliance During the Kernel Patch Process
Organizations must comply with industry laws and regulations to handle and mitigate risks. This is known as risk compliance. It may include identifying potential risks, analyzing their impact, and taking the right approach to reduce the effect and protect sensitive data. Failing to comply with such standards can lead to legal troubles, fines, reputational harm, and increased cybersecurity threats.
This article will go through how to maintain compliance with IT risk frameworks during the kernel patching process.
Understanding IT Risk Frameworks
An IT risk framework is an organized approach used by enterprises to handle and reduce risks, particularly related to information technology. It helps identify, evaluate, and address any potential risks that could affect an organization's systems and data. The NIST Cybersecurity Framework, CIS Controls, ISO 27001, PCI DSS, and SOC 2 are a few examples of IT risk frameworks.
Payment Card Industry Data Security Standard (PCI DSS): A standard to help businesses that process credit card transactions safeguard cardholder data securely.
ISO 27001: An international standard focused on information security management systems (ISMS).
SOC 2: A standard developed by the American Institute of CPAs (AICPA) for managing customer data based on security, availability, processing integrity, confidentiality, and privacy of organizations.
National Institute of Standards and Technology (NIST): A cybersecurity framework with a set of rules and best practices for handling and lowering cybersecurity risk.
Center for Internet Security (CIS) Controls: A framework including a collection of cybersecurity best practices and recommendations for enhancing their cybersecurity posture and defending themselves from cyber threats.
How to Maintain Risk Compliance During the Kernel Patch?
A kernel patch refers to the process of updating the code to fix security flaws, bugs, or performance issues. Regular patching ensures the protection of the system and its sensitive data, providing a secure IT environment. However, kernel patching should be carried out in a way that aligns with the organization's IT risk frameworks. This includes complying with security and regulatory requirements outlined by the relevant frameworks. Here are the steps to consider during the kernel patching process to maintain risk compliance.    
Risk Assessment
Conduct a risk assessment to detect potential risks connected to the kernel vulnerabilities and the impact they could have on the organization before you begin the patching procedure. This will also assist in ranking the patches according to their criticality. In addition, you can evaluate the risk of implementing patches, such as compatibility or downtime issues.
Patch Management Policy
Organizations should implement a comprehensive patch management policy that aligns with the relevant IT risk frameworks and other standards. This policy should clearly describe the process of finding, evaluating, approving, and deploying kernel patches. It should also cover the roles and duties of employees along with the deadlines for patching critical vulnerabilities.
Prioritize Critical Patches
It is a fact that not all kernel patches carry an equal level of risk. Each patch fixes a particular flaw in the system, and the effects they could have are often very different. Organizations should focus their resources and efforts on solving the most critical security vulnerabilities first by giving high-risk patches priority. In contrast, patches with lower risk or less importance may be scheduled for a later stage.
Test Patches Before Deployment
Before deploying patches to the live system, it is always a good choice to test them in staging environments to verify the impact of patches. This helps to find if the kernel patches cause any issues or compatibility problems with the existing hardware or configurations.     
Monitoring and Auditing
The patching process requires continuous monitoring and auditing to achieve compliance and fast detection of any anomalies. Tracking patch deployment, system performance, and security incidents through logging tools can help identify potential security or compliance violations. After the patch has been installed, review logs and check the systems to verify that nothing unexpected has happened.
Training and Awareness
Last but not least, continuously educating IT workers about the value of patch management and the associated risks can significantly lower the probability of non-compliance or mistakes made during the patching process.
Final Words
Kernel patching is an essential practice to ensure the security and stability of Linux-based systems. However, it requires a careful approach, especially in environments subject to IT risk frameworks and regulatory compliance. By following the above guidelines, you can successfully maintain compliance with IT risk frameworks during the kernel patching process.
TuxCare's KernelCare Enterprise offers automated live patching solutions with no need for reboots or downtimes and helps achieve full compliance with regulatory requirements. To learn more about the concept of live patching, read this comprehensive guide. 
You can also schedule a 1:1 conversation with one of our Linux patching experts. During this session, you can ask questions as well as gain valuable insights and expert guidance tailored to your specific Linux environment.
Summary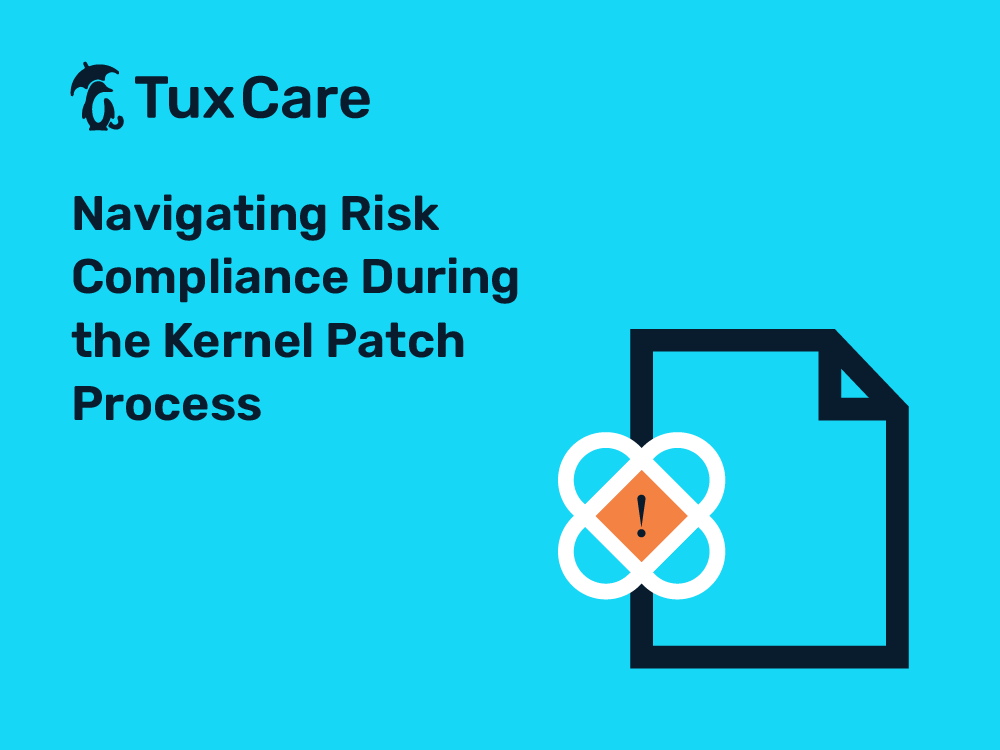 Article Name
Navigating Risk Compliance During the Kernel Patch Process
Description
Learn about risk compliance and best practices for maintaining compliance with IT risk frameworks during the kernel patch process.
Author
Rohan Tilalsina
Publisher Name
TuxCare
Publisher Logo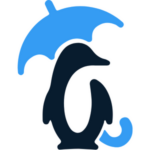 Looking to automate vulnerability patching without kernel reboots, system downtime, or scheduled maintenance windows?
Become a TuxCare Guest Writer