Weekly Blog Wrap-Up (August 14 – August 17, 2023)
Welcome to the TuxCare Weekly Blog Wrap-Up – your go-to resource for the latest insights on cybersecurity strategy, Linux security, and how to simplify the way your organization protects its data and customers.
At TuxCare, we understand the importance of safeguarding your valuable data and ensuring the smooth operation of your Linux infrastructure. That's why our team of Linux and open-source experts is dedicated to providing you with the most up-to-date information, Linux tips, and patch management solutions.
In each edition of our Weekly Blog Wrap-Up, you'll get a short breakdown of all our informative and thought-provoking blog posts and video blogs from the past week. Whether you're seeking expert insights into Linux security best practices, practical tips to optimize your system performance, or comprehensive strategies to streamline patch management, you'll find it all here!
We believe that knowledge is key to staying one step ahead in the ever-evolving world of Linux security, and our goal is to empower your organization with the tools and expertise needed to strengthen your Linux environment.
Feel free to click on the following blog post and video blog summaries to check out each in its entirety:
Discover how to navigate risk compliance during the kernel patching process, which is critical to protecting sensitive data and maintaining compliance with IT risk frameworks like NIST, CIS Controls, ISO 27001, and PCI DSS. This blog post delves deep into understanding these frameworks and provides a step-by-step guide to effectively manage risk compliance when patching, from risk assessment and patch prioritization to testing and continuous monitoring. In this blog post, you'll also learn how to master the delicate balance of ensuring system security while adhering to industry standards with these actionable insights.
Intel CPUs are under threat from the "Downfall" vulnerability (GDS), which might expose stale data, especially affecting processors using Intel AVX2 and AVX-512. This flaw allows potential attackers to retrieve data from certain registers, and in extreme cases, extract cryptographic keys. Dive into this post to understand the risks, performance impacts, and immediate steps you can take to safeguard your systems, backed by insights from Red Hat and Intel's own advisory.
Boost your CentOS 7's security by effectively harnessing SELinux, a potent kernel security module often underutilized due to misconceptions. This blog post unveils how SELinux, with its granular control, can act as a proactive shield against threats, even during vulnerable periods between security flaw discoveries and patch releases. Jump into this post to gain an understanding of SELinux's practical applications, ensure fewer weak links in your system, and maximize your Linux-based infrastructure's defense capabilities.
While patching software addresses vulnerabilities and is crucial for meeting compliance standards, simply patching for compliance isn't enough these days. The timeframes set by compliance standards may leave systems exposed to rapid exploits, with zero-day vulnerabilities posing particular challenges. Check out this post to learn about the gap between patching and compliance and why a comprehensive, timely patching strategy is vital for genuine security against evolving threats.
Summary
Article Name
Weekly Blog Wrap-Up (August 14 - August 17, 2023)
Description
TuxCare Weekly Blog Wrap-Up – your go-to resource for the latest insights on cybersecurity strategy, Linux security and more
Author
Tim Walker
Publisher Name
TuxCare
Publisher Logo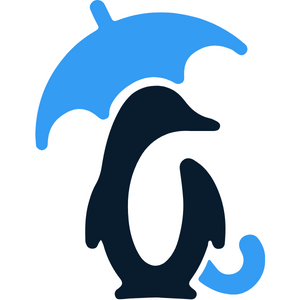 Looking to automate vulnerability patching without kernel reboots, system downtime, or scheduled maintenance windows?
Become a TuxCare Guest Writer