Weekly Blog Wrap-Up (July 17 – July 20, 2023)
Welcome to the TuxCare Weekly Blog Wrap-Up – your go-to resource for the latest insights on cybersecurity strategy, Linux security, and how to simplify the way your organization protects its data and customers.
At TuxCare, we understand the importance of safeguarding your valuable data and ensuring the smooth operation of your Linux infrastructure. That's why our team of Linux and open-source experts is dedicated to providing you with the most up-to-date information, Linux tips, and patch management solutions.
In each edition of our Weekly Blog Wrap-Up, you'll get a short breakdown of all our informative and thought-provoking blog posts and video blogs from the past week. Whether you're seeking expert insights into Linux security best practices, practical tips to optimize your system performance, or comprehensive strategies to streamline patch management, you'll find it all here!
We believe that knowledge is key to staying one step ahead in the ever-evolving world of Linux security, and our goal is to empower your organization with the tools and expertise needed to strengthen your Linux environment.
Feel free to click on the following blog post and video blog summaries to check out each in its entirety:
Learn about the pivotal role of Linux administrators in cybersecurity risk compliance as you delve into the postmortem analysis of the infamous Heartbleed bug. Uncover the catastrophic impact of this OpenSSL vulnerability and learn how it went undetected for years, exposing countless secure web servers to information theft. Explore the pillars of cybersecurity risk compliance, including vulnerability management, risk assessment, incident response, and audit and compliance, and gain insights into how Linux admins can proactively protect their organizations from future cybersecurity threats.
Master the art of securing your CentOS 7 environment with this comprehensive step-by-step guide that covers SSH logins, firewall configuration, system updates, SELinux, intrusion detection systems, and regular backups. Discover practical tips and best practices to ensure your server's security is top notch, and explore additional services like KernelCare Enterprise for automated kernel patching and Extended Lifecycle Support for end-of-life distributions. Reading this in-depth guide will help you safeguard your CentOS 7 environment and fortify your infrastructure against potential threats.
In this blog post, you'll find out why Linux patching is vital for protecting organizations against ransomware attacks. Learn about the possible impact of ransomware attacks, the vulnerabilities Linux systems can face, and how regular patching can significantly reduce the risk of successful attacks. Understand the best practices for Linux patching, the risks of delayed or incomplete patching, and the benefits of keeping systems up to date. Plus, by reading this blog post, you'll help ensure that your organization's security is robust and fortified against ransomware threats.
Discover how important Linux kernel patching is in IT security and how it can significantly enhance the security profile of your systems, protecting against cybercriminals. Learn how kernel patching fixes vulnerabilities, ensures compliance with security standards, and minimizes downtime with live patching. Embrace regular and efficient patching practices to create a more secure and reliable IT infrastructure, where staying updated means staying protected.
Summary
Article Name
Weekly Blog Wrap-Up (July 17 - July 20, 2023)
Description
TuxCare Weekly Blog Wrap-Up – your go-to resource for the latest insights on cybersecurity strategy, Linux security and more
Author
Tim Walker
Publisher Name
TuxCare
Publisher Logo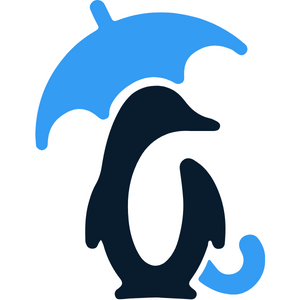 Looking to automate vulnerability patching without kernel reboots, system downtime, or scheduled maintenance windows?
Become a TuxCare Guest Writer