Weekly Blog Wrap-Up (July 31 – August 3, 2023)
Welcome to the TuxCare Weekly Blog Wrap-Up – your go-to resource for the latest insights on cybersecurity strategy, Linux security, and how to simplify the way your organization protects its data and customers.
At TuxCare, we understand the importance of safeguarding your valuable data and ensuring the smooth operation of your Linux infrastructure. That's why our team of Linux and open-source experts is dedicated to providing you with the most up-to-date information, Linux tips, and patch management solutions.
In each edition of our Weekly Blog Wrap-Up, you'll get a short breakdown of all our informative and thought-provoking blog posts and video blogs from the past week. Whether you're seeking expert insights into Linux security best practices, practical tips to optimize your system performance, or comprehensive strategies to streamline patch management, you'll find it all here!
We believe that knowledge is key to staying one step ahead in the ever-evolving world of Linux security, and our goal is to empower your organization with the tools and expertise needed to strengthen your Linux environment.
Feel free to click on the following blog post and video blog summaries to check out each in its entirety:
As the IT industry slows down during the summer season, we reflect on a dangerous fallacy gripping the tech world: The IT bubble. This mindset, where IT professionals presume a universal understanding of technology and cybersecurity, blinds them to the fact that most companies struggle with even basic cybersecurity, indirectly threatening everyone. This insightful blog post from Joao Correia urges his peers in enterprise IT to use this quieter time to step back, recognize this bubble, and strive to understand the broader landscape – opening a critical conversation about the complexities and potential perils in the IT world.
This blog post explores the critical necessity for safeguarding against the infamous OpenSSL cryptographic vulnerability, Heartbleed. By offering a comprehensive overview of detection and assessment tools, strategies for patching and updating, and the importance of continuous scanning and assessment, this guide arms you with the knowledge to fortify your digital infrastructure.
Check out this guide for Linux system administrators to tackle common challenges that can disrupt operations and impair performance. Detailing five prevalent issues – network connectivity, disk space, software compatibility, security, and performance – this blog post offers actionable solutions for each problem, ranging from network configuration checks to automated security patching. Whether you're an expert in Linux or a beginner, this blog post provides essential troubleshooting skills to maintain a smooth and stable server environment, crucial to modern enterprise system administration.
This comprehensive guide to Linux kernel patching provides system administrators with vital insights into the world of vulnerability patching, from traditional to innovative methods like live patching. Unveiling the historical evolution of patching and how it serves as the cornerstone of system security and performance, this guide also delves into the specific concerns and techniques associated with Linux kernel patching.
Summary
Article Name
Weekly Blog Wrap-Up (July 31 - August 3, 2023)
Description
TuxCare Weekly Blog Wrap-Up – your go-to resource for the latest insights on cybersecurity strategy, Linux security and more
Author
Tim Walker
Publisher Name
TuxCare
Publisher Logo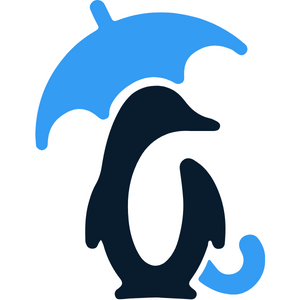 Looking to automate vulnerability patching without kernel reboots, system downtime, or scheduled maintenance windows?
Become a TuxCare Guest Writer