Weekly Blog Wrap-Up (June 26 – June 29, 2023)
Welcome to the TuxCare Weekly Blog Wrap-Up – your go-to resource for the latest insights on cybersecurity strategy, Linux security, and how to simplify the way your organization protects its data and customers.
At TuxCare, we understand the importance of safeguarding your valuable data and ensuring the smooth operation of your Linux infrastructure. That's why our team of Linux and open-source experts is dedicated to providing you with the most up-to-date information, Linux tips, and patch management solutions.
In each edition of our Weekly Blog Wrap-Up, you'll get a short breakdown of all our informative and thought-provoking blog posts and video blogs from the past week. Whether you're seeking expert insights into Linux security best practices, practical tips to optimize your system performance, or comprehensive strategies to streamline patch management, you'll find it all here!
We believe that knowledge is key to staying one step ahead in the ever-evolving world of Linux security, and our goal is to empower your organization with the tools and expertise needed to strengthen your Linux environment.
Feel free to click on the following blog post and video blog summaries to check out each in its entirety:
Discover how TuxCare's new Technical Account Manager (TAM) service can revolutionize your IT operations and boost your technology ROI – providing you with a knowledgeable Linux security expert who serves as your primary point of contact at TuxCare. Learn about our two-tier TAM options, personalized support, strategic planning, tailored security guidance, and expert knowledge transfer, all aimed at maximizing your business success in today's rapidly evolving technology-driven landscape.
Do you like to stay on top of the latest wide-scale cyber attacks? In this blog post, you'll dig into the details of a recent sophisticated global cyber attack targeting Barracuda Email Security Gateway (ESG). Read this post to find out all about the tactics of the state-sponsored threat actor, their advanced payloads, and persistence strategies – and learn some recommended actions to protect your systems.
Discover the dangers of embracing an Infrastructure as Code (IaC) approach in this blog post that covers the recent Azure outage and explores the importance of robust testing environments, effective backup strategies, and the challenges of human error in complex systems.
KernelCare Enterprise, TuxCare's popular live patching solution that delivers non-disruptive and automated security patches, covers several Linux distributions and kernels. Read this blog post to find out which specific distributions, including all popular enterprise Linux varieties, and kernels are supported – so you can determine if this live patching technology is suitable for your own unique environment.
Summary
Article Name
Weekly Blog Wrap-Up (June 26 - June 29, 2023)
Description
TuxCare Weekly Blog Wrap-Up – your go-to resource for the latest insights on cybersecurity strategy, Linux security and more
Author
Tim Walker
Publisher Name
TuxCare
Publisher Logo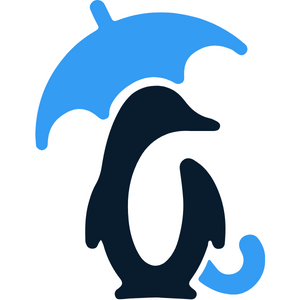 Looking to automate vulnerability patching without kernel reboots, system downtime, or scheduled maintenance windows?
Become a TuxCare Guest Writer