Weekly Blog Wrap-Up (November 13 – November 16, 2023)
Welcome to the TuxCare Weekly Blog Wrap-Up – your go-to resource for the latest insights on cybersecurity strategy, Linux security, and how to simplify the way your organization protects its data and customers.
At TuxCare, we understand the importance of safeguarding your valuable data and ensuring the smooth operation of your Linux infrastructure. That's why our team of Linux and open-source experts is dedicated to providing you with the most up-to-date information, Linux tips, and patch management solutions.
In each edition of our Weekly Blog Wrap-Up, you'll get a short breakdown of all our informative and thought-provoking blog posts from the past week. Whether you're seeking expert insights into Linux security best practices, practical tips to optimize your system performance, or comprehensive strategies to streamline patch management, you'll find it all here!
We believe that knowledge is key to staying one step ahead in the ever-evolving world of Linux security, and our goal is to empower your organization with the tools and expertise needed to strengthen your Linux environment.
Feel free to click on the following blog post summaries to check out each in its entirety:
Discover the evolving threats in OpenSSL and how to protect your systems in this insightful blog post. From the infamous Heartbleed vulnerability to the latest challenges, the article offers valuable insights into the ever-changing OpenSSL landscape. Learn how to safeguard your digital infrastructure and stay ahead of potential security risks by delving into this full blog post.
We are excited to introduce an early access opportunity for CentOS 7 Extended Lifecycle Support, offering the chance to secure and maintain their CentOS 7 systems beyond the official end-of-life date. This initiative promises to provide critical security updates, ensuring the longevity and reliability of CentOS 7 installations. Dive into this blog post to discover how our offer can safeguard your CentOS 7 environment and extend its lifespan
In this blog post, we delve into the critical topic of navigating open-source supply chain threats and explain how to safeguard your software ecosystem. Explore the challenges and risks associated with open-source software, and discover actionable strategies to protect your organization from vulnerabilities and breaches. Don't miss this opportunity to enhance your cybersecurity knowledge and fortify your software supply chain by reading the full blog post
Explore the need for adaptation and innovation in cybersecurity strategies to stay ahead of emerging threats and vulnerabilities. Dive into this full blog post to discover practical insights on breaking the cycle and elevating your organization's cybersecurity approach to protect against modern challenges effectively. Read this article and embrace the change in the ever-evolving landscape of digital security.
In this blog post, we shed light on the impending sunset of CentOS Stream 8 and offer readers a roadmap for navigating the future of their CentOS environments. Explore the challenges and considerations arising from this transition, along with expert insights on how to adapt and make informed decisions about your Linux distribution strategy. Don't miss this opportunity to stay ahead of the curve and ensure the continuity and stability of your CentOS-based systems—read the full blog post for essential guidance.
Summary
Article Name
Weekly Blog Wrap-Up (November 13 - November 16, 2023)
Description
TuxCare helps organizations take care of support, maintenance, & security for Enterprise Linux systems. Read our weekly wrap-up
Author
Tim Walker
Publisher Name
TuxCare
Publisher Logo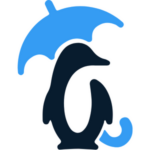 Looking to automate vulnerability patching without kernel reboots, system downtime, or scheduled maintenance windows?
Become a TuxCare Guest Writer