Weekly Blog Wrap-Up (October 16 – October 19, 2023)
Welcome to the TuxCare Weekly Blog Wrap-Up – your go-to resource for the latest insights on cybersecurity strategy, Linux security, and how to simplify the way your organization protects its data and customers.
At TuxCare, we understand the importance of safeguarding your valuable data and ensuring the smooth operation of your Linux infrastructure. That's why our team of Linux and open-source experts is dedicated to providing you with the most up-to-date information, Linux tips, and patch management solutions.
In each edition of our Weekly Blog Wrap-Up, you'll get a short breakdown of all our informative and thought-provoking blog posts from the past week. Whether you're seeking expert insights into Linux security best practices, practical tips to optimize your system performance, or comprehensive strategies to streamline patch management, you'll find it all here!
We believe that knowledge is key to staying one step ahead in the ever-evolving world of Linux security, and our goal is to empower your organization with the tools and expertise needed to strengthen your Linux environment.
Feel free to click on the following blog post summaries to check out each in its entirety:
Upgrading the operating system (OS) of specialized appliances is no simple feat, filled with intricate challenges due to their customized software and tailored functions. Using Linux distributions, this blog post explores the complexities and potential pitfalls of these upgrades, highlighting real-world consequences of flawed updates and the unique dilemmas posed by end-of-life foundational OS phases, like that of CentOS 8.
The explosive growth of the Internet of Things (IoT) market has not been accompanied by standardized cybersecurity measures, leaving embedded Linux IoT devices vulnerable to breaches. Despite the misconception that open-source Linux systems inherently ensure IoT security, real-world examples (discussed in this blog post) highlight the dire need for a comprehensive security approach. This blog post looks at the unique challenges of IoT security and presents key strategies to fortify IoT devices and protect corporate networks.
In the age where Linux powers everything from servers to mobile devices, it has become a prime target for cyber attackers. This comprehensive guide for IT security teams explains what critical measures are needed for Linux network security, covering firewall rules, hardening SSH access, patch management, user access control, and much more. To help ensure your Linux systems remain robust and secure against evolving cyber threats, follow the essential checklist found in this post.
The "Looney Tunables" vulnerability, impacting glibc's "GLIBC_TUNABLES" environment variable on major Linux distributions, allows attackers to potentially gain root privileges, posing serious security risks. Originating from a buffer overflow flaw introduced in 2021, the exploit lets threat actors execute code, leading to unauthorized data access and further system compromises. This blog post gives you all the need-to-know details about this vulnerability.
Summary
Article Name
Weekly Blog Wrap-Up (October 16 - October 19, 2023)
Description
TuxCare helps organizations take care of support, maintenance, & security for Enterprise Linux systems. Read our weekly wrap-up
Author
Tim Walker
Publisher Name
TuxCare
Publisher Logo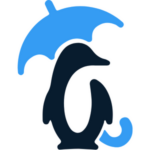 Looking to automate vulnerability patching without kernel reboots, system downtime, or scheduled maintenance windows?
Become a TuxCare Guest Writer