Weekly Blog Wrap-Up (September 11 – September 14, 2023)
Welcome to the TuxCare Weekly Blog Wrap-Up – your go-to resource for the latest insights on cybersecurity strategy, Linux security, and how to simplify the way your organization protects its data and customers.
At TuxCare, we understand the importance of safeguarding your valuable data and ensuring the smooth operation of your Linux infrastructure. That's why our team of Linux and open-source experts is dedicated to providing you with the most up-to-date information, Linux tips, and patch management solutions.
In each edition of our Weekly Blog Wrap-Up, you'll get a short breakdown of all our informative and thought-provoking blog posts and video blogs from the past week. Whether you're seeking expert insights into Linux security best practices, practical tips to optimize your system performance, or comprehensive strategies to streamline patch management, you'll find it all here!
We believe that knowledge is key to staying one step ahead in the ever-evolving world of Linux security, and our goal is to empower your organization with the tools and expertise needed to strengthen your Linux environment.
Feel free to click on the following blog post and video blog summaries to check out each in its entirety:
Concerned about the security risks posed by outdated medical devices in healthcare? This blog post discusses the dangerous gap between legacy medical devices and compliance with crucial regulations like HIPAA and HITECH. Read the full post to learn how extended lifecycle support services can help organizations like yours minimize risk while remaining compliant, helping you secure patient data and avoid costly breaches.
Are you a System Administrator grappling with CentOS 7 issues? Don't miss this comprehensive guide that tackles common CentOS 7 problems, from package installation issues to forgotten root passwords. This blog post offers practical solutions to keep your system running smoothly. Plus, get ahead of the curve as CentOS 7 nears its end of life – learn how to keep receiving CVE patches long after the EOL date passes.
Are you patching OpenSSL haphazardly and leaving your network at risk? Read our expert guide on OpenSSL Patching, which uncovers common mistakes and lays out essential best practices for robust security. From regular audits to automated patching with tools like LibCare, find out how you can make your OpenSSL patch management efficient and virtually foolproof.
Struggling with managing an ever-growing network of IoT devices in your Linux ecosystem? Check our new comprehensive guide on IoT device management to discover proven strategies, essential tools, and tips to optimize your IoT approach. From implementing non-disruptive patching tools to real-time monitoring and automated provisioning, this blog post will show you how to leverage Linux's robust capabilities for efficient and secure IoT operations.
Summary
Article Name
Weekly Blog Wrap-Up (September 11 - September 14, 2023)
Description
TuxCare Weekly Blog Wrap-Up – your go-to resource for the latest insights on cybersecurity strategy, Linux security and more
Author
Tim Walker
Publisher Name
TuxCare
Publisher Logo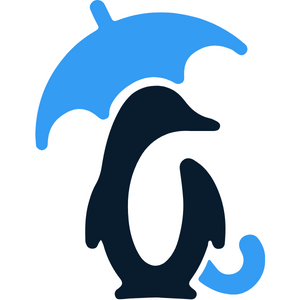 Looking to automate vulnerability patching without kernel reboots, system downtime, or scheduled maintenance windows?
Become a TuxCare Guest Writer