Out-of-Date Medical Devices in Healthcare Security: Ensuring Compliance with HIPAA and HITECH
The healthcare industry's reliance on technology to provide efficient patient care has led to the widespread use of connected medical devices. These devices, however, often operate on outdated software and operating systems, leading to a critical security challenge. The issue is further exacerbated by the fact that many medical device manufacturers do not frequently update their software or operating systems. This situation presents a significant contradiction to the requirements set forth by the Health Insurance Portability and Accountability Act (HIPAA) and the Health Information Technology for Economic and Clinical Health (HITECH) Act. To navigate this complex problem, extended lifecycle support services are a viable solution to secure legacy medical devices and maintain compliance with HIPAA and HITECH.
HIPAA and HITECH: What Are They?
Within the healthcare and related industries, like health insurance, the Health Insurance Portability and Accountability Act (HIPAA) and the Health Information Technology for Economic and Clinical Health (HITECH) Act are no strangers. These acts of law are primarily concerned with Personal Health Information data (ePHI) privacy, security, and transmission.
HIPAA: Enacted in 1996, its main aim is to safeguard the privacy and security of patients' medical records and other health information provided to health plans, doctors, hospitals, and other health care providers.
HITECH: Introduced later, in 2009, it complements HIPAA by promoting the adoption and meaningful use of health information technology, emphasizing the significance of ePHI security.
These regulations require healthcare providers to conduct accurate and thorough assessments of the potential risks and vulnerabilities to the confidentiality, integrity, and availability of ePHI. They also require them to have security measures in place sufficient to reduce risks and vulnerabilities to a reasonable level.  Failing to secure patient data due to unsupported legacy OS systems directly contradicts these fundamental requirements.
The Problem with Out-of-Date Medical Devices
The lack of regular software patching and updates from medical device manufacturers is a concerning reality. This is often compounded by the reluctance of manufacturers to allow healthcare organizations to implement necessary patches. The result is a landscape populated with legacy medical devices that continue to function using outdated systems. While these devices might still perform well clinically, the inherent cybersecurity risks they pose cannot be ignored.
Legacy Medical Devices: A Looming Threat
Legacy medical devices, defined as those that cannot receive further patches or updates, introduce significant security vulnerabilities. Despite their clinical efficacy, these devices operate on outdated and potentially compromised systems. What's more, a staggering 60 percent of medical devices are at the end-of-life stage, as reported by Cisco. Healthcare organizations commonly use these devices for over two decades, rendering them prime targets for cyberattacks.
The security of medical devices is intrinsically tied to the overall security of healthcare organizations. The adage that an organization is only as secure as its weakest link holds true, and legacy medical devices represent just that. Allowing an open door for hackers by failing to secure these devices can lead to costly breaches and jeopardize patient safety.
Bridging the Gap with Extended Lifecycle Support Services
A potential solution to the challenge of legacy medical devices lies in extended lifecycle support services. These services are designed to fill the void left by manufacturers' lack of updates and patches. By partnering with specialized vendors or cybersecurity experts, healthcare entities can obtain tailored security solutions for their legacy medical devices.
Benefits of Extended Lifecycle Support Services
Continuous Security: Extended support services ensure that legacy medical devices receive security patches and updates, mitigating the risk of breaches and unauthorized access.
Regulatory Compliance: Maintaining HIPAA and HITECH compliance requires securing patient data, which is impossible with vulnerable devices. Extended lifecycle support services demonstrate commitment to data privacy and compliance.
Cost-Effective Protection: Preventing a data breach or loss of patient trust far outweighs the investment in extended lifecycle support services. These services can prove cost-effective in the long run by averting security incidents.
Implementing Extended Lifecycle Support Services
Assessment: Identify the legacy medical devices in use and determine the extent of support required.
Vendor Selection: Partner with reputable vendors or cybersecurity firms specializing in extending support to legacy medical devices.
Customized Solutions: Collaborate with the chosen vendor to develop tailored security patches and updates.
Testing: Rigorously test patches in a controlled environment to ensure they do not disrupt device functionality.
Ongoing Monitoring: Maintain an ongoing partnership with the support provider to stay up to date with emerging vulnerabilities.
Introducing Extended Lifecycle Support from TuxCare
With TuxCare's Extended Lifecycle Support, organizations can continue using their medical systems running on Linux for up to 4 years past the end-of-life date. These services remove risk by ensuring security updates are available for those systems, including the most commonly used tools and services. 
With our Extended Lifecycle Support, users get:
Extensively tested vulnerability patches released quickly – directly from our secure repository
A fast, simple installation with a single script and no migration or reboot required
Regular security updates for the list of packages providing maximum system protection
Professional break-and-fix support available through a 24/7 customer portal
Final Thoughts
In an era driven by technology, securing medical devices is pivotal to maintaining patient trust and data integrity. The prevalence of legacy medical devices operating on outdated systems presents a substantial security challenge. Addressing this challenge through extended lifecycle support services aligns with HIPAA and HITECH requirements, fortifying cybersecurity and promoting patient safety. Healthcare organizations must invest in securing legacy medical devices to uphold their commitment to data privacy, regulatory compliance, and patient welfare.
Summary
Article Name
HIPAA & HITECH with Live Patching: A Dive into Cybersecurity in Healthcare
Description
Exploring the fusion of HIPAA and HITECH regulations with extended lifecycle support, enhancing ePHI security in healthcare IT.
Author
Anca Trusca
Publisher Name
TuxCare
Publisher Logo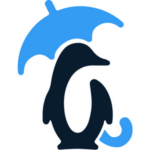 Looking to automate vulnerability patching without kernel reboots, system downtime, or scheduled maintenance windows?
Become a TuxCare Guest Writer