Weekly Blog Wrap-Up (September 18 – September 21, 2023)
Welcome to the TuxCare Weekly Blog Wrap-Up – your go-to resource for the latest insights on cybersecurity strategy, Linux security, and how to simplify the way your organization protects its data and customers.
At TuxCare, we understand the importance of safeguarding your valuable data and ensuring the smooth operation of your Linux infrastructure. That's why our team of Linux and open-source experts is dedicated to providing you with the most up-to-date information, Linux tips, and patch management solutions.
In each edition of our Weekly Blog Wrap-Up, you'll get a short breakdown of all our informative and thought-provoking blog posts and video blogs from the past week. Whether you're seeking expert insights into Linux security best practices, practical tips to optimize your system performance, or comprehensive strategies to streamline patch management, you'll find it all here!
We believe that knowledge is key to staying one step ahead in the ever-evolving world of Linux security, and our goal is to empower your organization with the tools and expertise needed to strengthen your Linux environment.
Feel free to click on the following blog post and video blog summaries to check out each in its entirety:
Discover the alarming risks that a glibc vulnerability in your Linux systems can pose and this type of vulnerability's potentially catastrophic impacts on data security, business continuity, and compliance. This blog post looks into traditional vs. innovative mitigation strategies like non-disruptive vulnerability patching for shared libraries. Read the full blog post to gain an understanding of the significance of tailored solutions in shaping your organization's security future, and why the choice you make is more crucial than you think.
Unlock the secrets to robust Linux security with expert insight into user access control, a cornerstone of any enterprise Linux defense strategy. This blog post dives into the intricacies of permission levels, the principle of least privilege, and the power of role-based access control, among other vital practices. Read the full blog to learn how to strengthen your Linux fortress, ensuring your system's resilience against emerging threats and vulnerabilities.
Get an overview of the aftermath of the Heartbleed bug, a catastrophic flaw in the OpenSSL library, and unearth invaluable lessons for system administrators. The blog post covers the importance of rigorous code audits, maintaining up-to-date software, and crafting comprehensive incident response plans. Check out the full post to arm yourself with essential strategies to fend off similar vulnerabilities, striking a balance between open-source advantages and unparalleled security.
Gain a bird's eye view of the world of Linux network security and unearth its vulnerabilities, both from within as well as from external threats. This blog post explores the intricate maze of attack vectors ranging from DDoS attacks and SSH vulnerabilities to ransomware via software loopholes. Dive into this full blog post to equip yourself with expert countermeasures, from advanced firewalls to live patching technology, ensuring your Linux network remains an impenetrable fortress.
Summary
Article Name
Weekly Blog Wrap-Up (September 18 - September 21, 2023)
Description
TuxCare Weekly Blog Wrap-Up – your go-to resource for the latest insights on cybersecurity strategy, Linux security and more
Author
Tim Walker
Publisher Name
TuxCare
Publisher Logo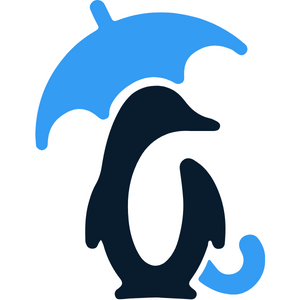 Looking to automate vulnerability patching without kernel reboots, system downtime, or scheduled maintenance windows?
Become a TuxCare Guest Writer