Weekly Blog Wrap-Up (September 4 – September 7, 2023)
Welcome to the TuxCare Weekly Blog Wrap-Up – your go-to resource for the latest insights on cybersecurity strategy, Linux security, and how to simplify the way your organization protects its data and customers.
At TuxCare, we understand the importance of safeguarding your valuable data and ensuring the smooth operation of your Linux infrastructure. That's why our team of Linux and open-source experts is dedicated to providing you with the most up-to-date information, Linux tips, and patch management solutions.
In each edition of our Weekly Blog Wrap-Up, you'll get a short breakdown of all our informative and thought-provoking blog posts and video blogs from the past week. Whether you're seeking expert insights into Linux security best practices, practical tips to optimize your system performance, or comprehensive strategies to streamline patch management, you'll find it all here!
We believe that knowledge is key to staying one step ahead in the ever-evolving world of Linux security, and our goal is to empower your organization with the tools and expertise needed to strengthen your Linux environment.
Feel free to click on the following blog post and video blog summaries to check out each in its entirety:
Discover how to secure your Linux systems effortlessly with automated kernel patching, using top tools like KernelCare Enterprise, Oracle's Ksplice, and Canonical's Livepatch. Learn how these tools not only simplify patch management but also offer non-disruptive patching, eliminating the need for system reboots and reducing downtime. This blog post also dives into why automated patching is crucial for enhancing security, improving system stability, and maintaining compliance – helping you save time and resources.
Don't become the next cautionary tale in cybersecurity; this blog post examines high-profile security breaches like Equifax and Marriott breaches that were caused by delayed Linux kernel patching. Learn how live patching technology can save your organization from vulnerabilities, eliminating downtime and making the patching process a breeze. In this blog post you will also find out how you can stay ahead of threats and ensure your Linux systems are secure, efficient, and compliant.
Navigating the maze of patching requirements of the Defense Information Systems Agency's Security Technical Implementation Guide (DISA STIG) is crucial for any organization connected to DoD networks. This blog post demystifies the complexity of DISA STIG compliance and highlights how automated live patching not only satisfies these requirements but also enhances security and operational efficiency. Read the full post to discover what technologies make it possible to bridge the gap between stringent security standards and smooth system operations.
Want to build a foolproof Linux server from the ground up? This comprehensive guide walks you through key steps like selecting the right Linux distribution, hardening SSH access, and even implementing automated live patching to apply security fixes without downtime. Check out the full blog post to learn how to make your server not just secure, but adaptable to evolving threats and challenges in today's digital landscape.
Summary
Article Name
Weekly Blog Wrap-Up (September 4 - September 7, 2023)
Description
TuxCare Weekly Blog Wrap-Up – your go-to resource for the latest insights on cybersecurity strategy, Linux security and more
Author
Tim Walker
Publisher Name
TuxCare
Publisher Logo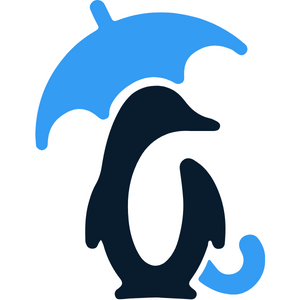 Looking to automate vulnerability patching without kernel reboots, system downtime, or scheduled maintenance windows?
Become a TuxCare Guest Writer