AlmaLinux 9.3 is Now Available: Find What's New
The AlmaLinux OS Foundation has just dropped the latest version of its open-source operating system, and it's a game-changer. Say hello to AlmaLinux OS 9.3, codenamed "Shamrock Pampas Cat" – a name as cool as the improvements it brings.
What's the buzz, you ask? Well, AlmaLinux OS 9.3 is all about boosting flexibility, reliability, and security in your digital playground. Released six months after the previous 9.2 version, this new update is packed with goodies to make your tech life smoother.
AlmaLinux 9.3: New Updates
First things first, they've jazzed up the Web Console to make managing tasks a breeze. Picture this: configuring health check actions for Podman containers and vsock devices in virtual machines just got a whole lot easier. And for all you developers out there, the updated Application Streams are your ticket to a world of flexibility and customization.
But wait, there's more! This 9.3 version is your go-to buddy for hybrid cloud adventures, offering an enhanced experience in terms of flexibility, stability, and reliability. Under the hood, it's powered by the Linux kernel 5.14.0-362.8.1.el9_3, straight from the upstream Red Hat Enterprise Linux 9.3. Fancy, right?
The toolchain has been revamped with the cool kids on the block, including GCC 11.4.1 as the default system compiler. They've also invited GCC 13, LLVM 16.0.6, Rust 1.71.1, Go 1.20.10, and a bunch of other heavy hitters to the party. It's like upgrading your toolbox to the latest and greatest gadgets.
Security Updates
This release has beefed up support for the Extended Master Secret (EMS) extension, ticking all the boxes for the FIPS-140-3 standard. Plus, they've thrown in an update to the SCAP Security Guide (version 0.1.69), bringing three new SCAP profiles to keep things top-notch.
Conclusion
Ready to dive in? AlmaLinux 9.3 is up for grabs on the official website, and they've got the ISO installation image in different public mirrors – x86_64, AArch64, PPC64le, and s390x architectures. Whether you're a GNOME, KDE Plasma, Xfce, or MATE fan, they've got live images waiting for you. And hey, don't forget about Cloud and Container images if you're feeling a bit futuristic.
Thinking about upgrading? If you're currently rocking AlmaLinux 9.x, a quick terminal command – sudo dnf upgrade -y – will get you on the latest and greatest 9.3 version. So, what are you waiting for? Upgrade, download, and let the tech magic begin!
Discover best practices for enhancing the security of your AlmLinux systems.
The sources for this article include a story from 9to5Linux.
Summary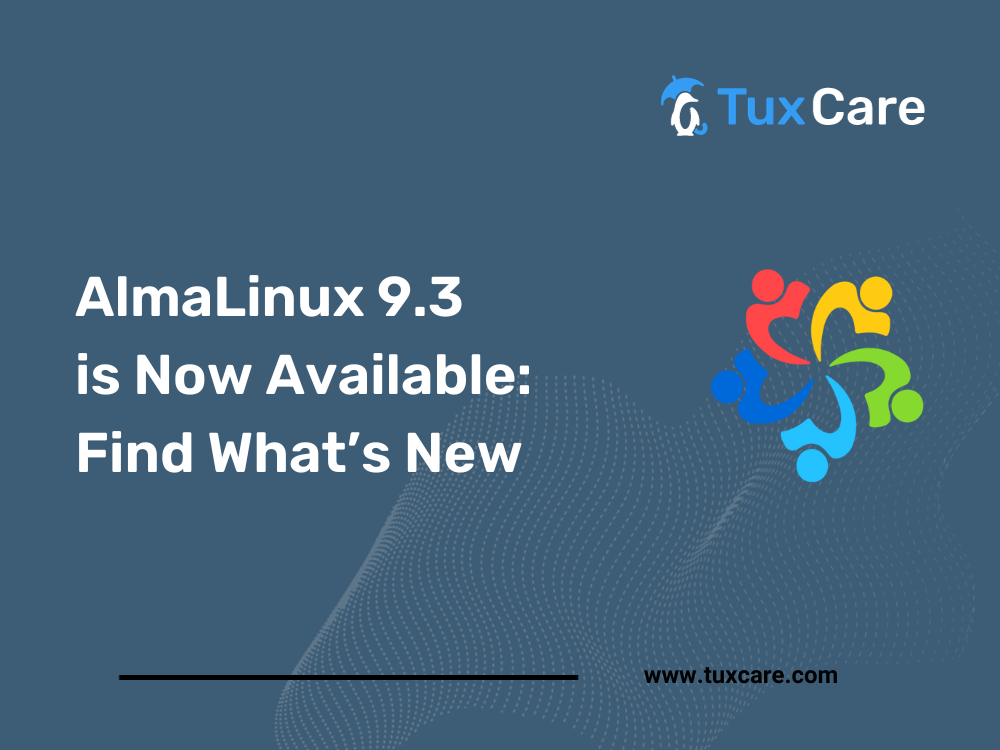 Article Name
AlmaLinux 9.3 is Now Available: Find What's New
Description
Discover the latest AlmaLinux OS 9.3, a free alternative to RHEL 9.3 OS. Upgrade to AlmaLinux 9.3 for new improvements and enhanced security.
Author
Rohan Timalsina
Publisher Name
TuxCare
Publisher Logo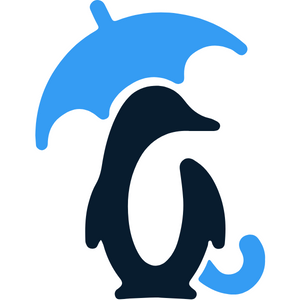 Looking to automate vulnerability patching without kernel reboots, system downtime, or scheduled maintenance windows?
Become a TuxCare Guest Writer