GNU Linux-Libre 6.5 Kernel Released: 100% Freedom for Your PC
As the Linux kernel 6.5 is already out, the GNU Linux-libre project did not stay behind in releasing its modified version, GNU Linux-libre 6.5-gnu. The GNU Linux-libre project removes software that lacks its source code, has hidden source code, or has non-free licenses that restrict how you can change the software.
GNU Linux-libre 6.5-gnu: What's New?
The new GNU Linux-libre kernel, based on the new Linux 6.5 kernel series, brings some significant changes. It has cleaned up the iwlwifi driver, making sure it reflects the changes in blob names and adjusting the cleaning scripts to handle relocated ARM dts files within the "source" tree.
In addition to this, the GNU Linux-libre 6.5 kernel also addresses various new dts files that depend on binary blobs. It updates the cleaning process for drivers like amdgpu, adreno, rtl8xxxu, and x86 touchscreen drivers. The atomisp docs have also been cleaned up. Furthermore, it handles new drivers for rtw8851b and the TAS2781 speaker.
It's worth noting that, unlike the upstream kernel, the GNU Linux-libre kernel does not include non-free components. This kernel is designed for those who value software freedom and want to create a 100% free GNU/Linux system without proprietary drivers or code. You can download the latest release from the official website in compressed tarball format.
Conclusion
You can find ready-to-use binary packages on the Freesh project and RPM Freedom if you are using Debian-based or Red Hat-based distributions. This means you can easily install the GNU Linux-libre kernel on almost any GNU/Linux distribution, either alongside or as a replacement for the standard kernel.
GNU Linux-libre kernel can be easily used by free GNU/Linux systems, as well as by users who want freedom for their computers. It can also be used by systems that want to give their users the choice of freedom and by people who use those systems.
The sources for this article include a story from 9to5Linux.
Summary
Article Name
GNU Linux-Libre 6.5 Kernel Released: 100% Freedom for Your PC
Description
Experience software freedom with GNU Linux-Libre 6.5. Get the latest release based on Linux 6.5, free from proprietary components.
Author
Rohan Timalsina
Publisher Name
TuxCare
Publisher Logo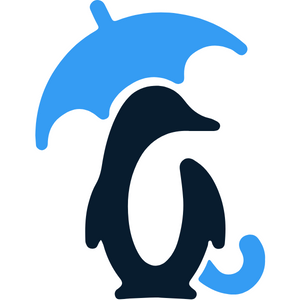 Looking to automate vulnerability patching without kernel reboots, system downtime, or scheduled maintenance windows?
Become a TuxCare Guest Writer