KDE Gear 23.08 Released: Find What's New
The KDE Project has launched a new series of open-source KDE Gear with the release of KDE Gear 23.08 on August 24, 2023. KDE Gear is a collection of programs created by the KDE community, which are primarily used on Linux-based operating systems, but most are cross-platform.
There are more than 100 applications in the package. The document viewer Okular, text editor Kate, archive tool Ark, and file manager Dolphin are among the popular programs in the bundle.
KDE Gear 23.08: What's New?
Dolphin
With the ability to open a duplicate tab by double-clicking on it, new context menu items and keyboard shortcuts in Split View mode, the ability to show information about a selected file in the information panel, the ability to hide temporary and backup files for an uncluttered view, and more, KDE Gear 23.08 is here to improve the Dolphin file manager.
Okular
As of KDE Gear 23.08, the Okular document viewer allows you to add signature metadata to digitally signed PDFs, such as "reason" and "location," as well as to add a background image behind it. You can also now choose the default scaling mode when printing PDFs, and you can use the context menu in the annotations sidebar to copy an annotation's text to the clipboard.
Kalendar
Due to the addition of contact management tools to the calendar functionality, the Kalendar app has been renamed to Merkuro. A later release, probably KDE Gear 23.12, appears to include email support. The software now gives you the option to view just the calendar, just the contacts, or both.
Itinerary
The Itinerary travel assistant is also updated with KDE Gear 23.08, which adds support for multiple types of documents that can be added to a reservation, as well as the ability to import online railway tickets using the booking reference and passenger name, fetch booking details directly from the operator's website (only supports Deutsche Bahn and SNCF), and improve data extraction from documents from various transport companies.
Skanpage
The Skanpage scanning tool now supports drag-and-drop reordering of multi-page scans, new brightness, contrast, gamma, color balance adjustment options, and an improved preview that lets you pick multiple specific areas of the image to scan or automatically split the area into two pages.
Kate
In addition, this version adds interactive GDB toolview navigation buttons and a setup window in the debugger plugin to the Kate text editor. It also adds support for the GLSL programming language and the Godot game design engine.
NeoChat
The NeoChat Matrix client has also been enhanced, and it now has a fresh look that displays location events and a map that shows the whereabouts of all the users that are now utilizing Itineray's Matrix integration to broadcast their locations.
Tokodon
The Mastodon social network's Tokodon client also received a visual makeover with a smoother timeline and a more dependable video player, the ability to manage and moderate your instances directly from the app, the ability to share your posts through other apps, the ability to save your access token securely in KWallet, the ability to browse trending tags, the ability to browse your instance's posts, the ability to view all blocked and muted accounts, and the ability to pin your status to your profile.
Elisa
In KDE Gear 23.08, Elisa, the feature-packed music player, gets some exciting enhancements. It now supports MPRIS for Elisa's Shuffle and Repeat settings. This means you can control these features right from the Media Player widget or via KDE Connect on your phone. Additionally, Elisa has improved its album cover retrieval and offers smoother transitions when switching between album covers.
Other Changes
Last but not least, the Gwenview image viewer now offers an improved transition from image to image, the Konsole terminal emulator now sends you a notification when a long-running task finishes, the Spectacle screenshot utility makes it easier to select annotations, the KWordQuiz educational app was converted to QML and has a new design, and the Konqueror web browser now restores the most recent tabs and windows on restart and lets you change the browser identification.
Final Words
Make sure to regularly update your installations, especially if you're using the KDE Plasma desktop environment since KDE Gear 23.08 is a significant update currently making its way into the stable software repositories of your preferred GNU/Linux distributions. The complete source code is available for free download. You can find installation and compilation instructions on the Info Page.
The sources for this article include a story from 9to5Linux.
Summary
Article Name
KDE Gear 23.08 Released: Find What's New
Description
Explore KDE Gear 23.08 with new features for your favorite KDE applications. From Dolphin to Okular and more, discover the latest updates.
Author
Rohan Timalsina
Publisher Name
TuxCare
Publisher Logo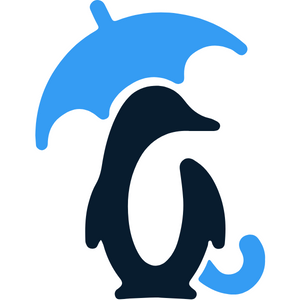 Looking to automate vulnerability patching without kernel reboots, system downtime, or scheduled maintenance windows?
Become a TuxCare Guest Writer