Nitrux 2.9.1 Released: Linux Kernel 6.4 & KDE Plasma Updates
The first point release to the Nitrux 2.9 OS has arrived after a month with the latest software updates, bug fixes, and performance improvements. Despite the version being a minor point release, Nitrux 2.9.1 receives a significant upgrade from Linux 6.3 to the most recent Linux 6.4 kernel series. Nitrux 2.9.1 includes the Liquorix-flavored Linux kernel 6.4.8.
Additionally, this release features the latest versions of KDE software, including the KDE Plasma 5.27.7 desktop environment, KDE Frameworks 5.108, and KDE Gear 23.04.3 software suites. Other new tools include the Hardware Probe Tool, the Kernel Boot (kboot) utility, VMetal, which allows Windows to run alongside Nitrux, and fuse-overlayfs, which implements overlay+shiftfs in FUSE for rootless containers.
The well-known partitioning tools fdisk, cfdisk, and sfdisk, MariaDB database client/server, the Toolbox utility for managing containers, and slirp4netns for controlling user-mode networking for unprivileged network namespaces are also included with Nitrux 2.9.1.
Furthermore, various components have received updates to offer users the most recent hardware support and applications, including the latest NVIDIA 535.86.05 proprietary graphics driver, the MESA 23.3-git graphics stack, the OpenRC 0.48.0, Intel SOF firmware 2.2.6, and Mozilla Firefox 116 web browsers, as well as the updated AMD Microcode with a patch for the "Zenbleed" vulnerability for AMD Zen2 processors.
Nitrux 2.9.1 also adds support for various Microsoft Windows file formats, including SZDD, HLP, KWAJ, CAB, CHM, LIT, WIM, and LZX, as well as compression and decompression. If you wish to install Nitrux 2.9.1 on a new computer, you may now visit the official website to download ISO images. Using the new upgrade tool added in version 2.9, current Nitrux users can easily update their installations.
The sources for this article include a story from 9to5Linux.
Summary
Article Name
Nitrux 2.9.1 Released: Linux Kernel 6.4 & KDE Plasma Updates
Description
Discover Nitrux 2.9.1, featuring Linux kernel 6.4, KDE Plasma 5.27.7, and more. Upgrade now for the latest updates and improved performance.
Author
Rohan Timalsina
Publisher Name
TuxCare
Publisher Logo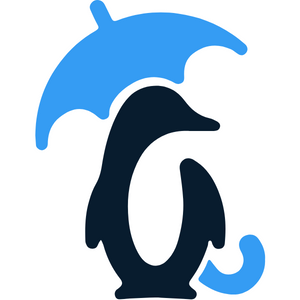 Looking to automate vulnerability patching without kernel reboots, system downtime, or scheduled maintenance windows?
Become a TuxCare Guest Writer