Rhino Linux: A New Ubuntu-based Rolling-Release Distro
With the first stable release on August 8, 2023, Rhino Linux came out of the beta phase introducing version 2023.1. It is the successor project of the now-defunct distro called Rolling Rhino Remix.
Based on Ubuntu OS, this rolling-release distribution makes use of the Pacstall tool for package management. Pacstall helps to provide the latest Linux kernel version, Mozilla Firefox, Rhino Linux-specific applications, and theming. Furthermore, it uses the modified version of the lightweight Xfce desktop environment featuring a floating dock (Plank) on the middle-left side of the screen and a top bar.
The Elementary Xfce Darker icon theme, the Greybird GTK theme, and the Yaru Dark WM theme from Ubuntu all contribute to the stunning theming. Some cool features in this version include a full-screen desktop switcher, application grid, and search bar/application launcher.
The Thunar file manager, Mousepad text editor, and Ristretto image viewer are just a few of the common Xfce applications and utilities included in this OS. There are also some non-Xfce applications, including the Mozilla Firefox web browser, MPV media player, and VSCodium IDE.
When it comes to the installation process, Rhino Linux leans on the widely used Calamares universal graphical installer. This installer not only facilitates a streamlined installation experience but also provides support for disk encryption and swap files. Although the default installation configuration uses the EXT4 file system, you can select Btrfs, XFS, or other Linux filesystems with manual partitioning.
Conclusion
A rolling release Linux distribution is a type of distribution model that provides continuous updates to the user as they become available. As Rhino Linux is a rolling-release model, it will always provide access to the latest GNU/Linux technologies. For example, by default, this 2023.1 version brings the latest Linux kernel 6.4. However, it doesn't offer Snap apps or Flatpak software.
Overall, Rhino Linux is a go-to distribution for Ubuntu users seeking a rolling-release system based on Ubuntu. The 2023.1 version for 64-bit, ARM64, PINE64, and Raspberry Pi devices is available to download from the official website.
The sources for this article include a story from 9to5Linux.
Summary
Article Name
Rhino Linux: A New Ubuntu-based Rolling-Release Distro
Description
With the first stable release, Rhino Linux has finally come out of the beta phase introducing Rhino Linux 2023.1 OS based on Ubuntu.
Author
Rohan Timalsina
Publisher Name
TuxCare
Publisher Logo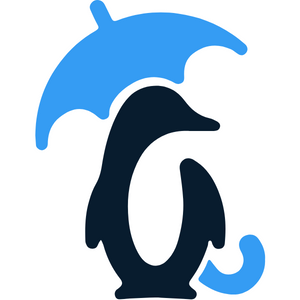 Looking to automate vulnerability patching without kernel reboots, system downtime, or scheduled maintenance windows?
Become a TuxCare Guest Writer