Weekly Blog Wrap-Up (July 3 – July 7, 2023)
Welcome to the TuxCare Weekly Blog Wrap-Up – your go-to resource for the latest insights on cybersecurity strategy, Linux security, and how to simplify the way your organization protects its data and customers.
At TuxCare, we understand the importance of safeguarding your valuable data and ensuring the smooth operation of your Linux infrastructure. That's why our team of Linux and open-source experts is dedicated to providing you with the most up-to-date information, Linux tips, and patch management solutions.
In each edition of our Weekly Blog Wrap-Up, you'll get a short breakdown of all our informative and thought-provoking blog posts and video blogs from the past week. Whether you're seeking expert insights into Linux security best practices, practical tips to optimize your system performance, or comprehensive strategies to streamline patch management, you'll find it all here!
We believe that knowledge is key to staying one step ahead in the ever-evolving world of Linux security, and our goal is to empower your organization with the tools and expertise needed to strengthen your Linux environment.
Feel free to click on the following blog post and video blog summaries to check out each in its entirety:
Learn all about the new TuxCare Support Portal, your go-to resource for all things TuxCare solutions – all in one place. From upcoming features and knowledge base articles to engaging with a supportive community and personalized assistance, this comprehensive platform has everything you need to enhance your TuxCare experience and stay ahead of the curve in Linux and open-source technologies.
Discover recent Linux kernel vulnerabilities and learn how to handle them without restarting your servers, ensuring the security of your Linux-based devices and avoiding disruptions to your services. From Netfilter and Ext4 filesystem vulnerabilities to Heartbleed and Spectre/Meltdown, this article provides details into critical vulnerabilities and offers practical solutions to protect your systems.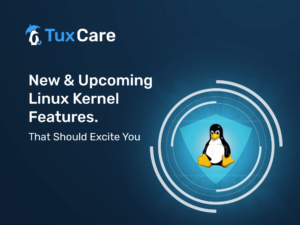 Explore the exciting new and upcoming features in the Linux kernel that aim to enhance system security. From Control-Flow Enforcement Technology (CET) Shadow Stack and IO_uring hardening to Virtual Trust Levels (VTL) and other security improvements, this article delves into the implications of these features, providing valuable insights for users and developers alike.
Find out how to minimize system downtime during kernel patching and ensure the security and high availability of your critical IT infrastructure. From leveraging non-disruptive live patching and optimizing patching schedules to prioritizing patches and investing in automation, this blog post provides valuable tips and tricks on how to strike a balance between system security and operational continuity.
Summary
Article Name
Weekly Blog Wrap-Up (July 3 - July 7, 2023)
Description
TuxCare Weekly Blog Wrap-Up – your go-to resource for the latest insights on cybersecurity strategy, Linux security and more
Author
Tim Walker
Publisher Name
TuxCare
Publisher Logo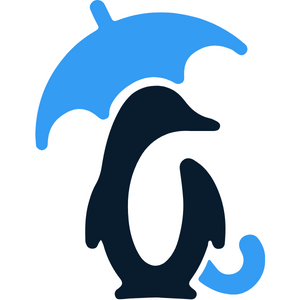 Looking to automate vulnerability patching without kernel reboots, system downtime, or scheduled maintenance windows?
Become a TuxCare Guest Writer