Weekly Blog Wrap-Up (June 5 -June 8, 2023)
Welcome to the TuxCare Weekly Blog Wrap-Up – your go-to resource for the latest insights on cybersecurity strategy, Linux security, and how to simplify the way your organization protects its data and customers.
At TuxCare, we understand the importance of safeguarding your valuable data and ensuring the smooth operation of your Linux infrastructure. That's why our team of Linux and open-source experts is dedicated to providing you with the most up-to-date information, Linux tips, and patch management solutions.
In each edition of our Weekly Blog Wrap-Up, you'll get a short breakdown of all our informative and thought-provoking blog posts from the past week. Whether you're seeking expert insights into Linux security best practices, practical tips to optimize your system performance, or comprehensive strategies to streamline patch management, you'll find it all here!
We believe that knowledge is key to staying one step ahead in the ever-evolving world of Linux security, and our goal is to empower your organization with the tools and expertise needed to strengthen your Linux environment.
Feel free to click on the following blog post summaries to read each post in its entirety:
Learn more about how KernelCare Enterprise now supports Red Hat Extended Update Support (EUS) kernels –  which allow customers to maintain the same minor release of Red Hat Enterprise Linux for an extended period, typically ranging from 24 to 48 months. This update illustrates our commitment to listening to customers' needs and expanding our coverage of Linux distributions and kernels to provide organizations with automated, non-disruptive vulnerability patches.

Discover the complexities of compliance in the face of new ransomware disclosure requirements. This blog post explores the proposed Ransom Disclosure Act, which aimed to enforce reporting of ransomware payments to the US Department of Homeland Security but was never signed into law. It also highlights other existing disclosure requirements for organizations and how they might apply to your own company.

This blog post highlights how kernel patching plays a critical role in addressing vulnerabilities and emphasizes the need for a proactive approach to patching. The post also discusses the significance of understanding the Linux kernel's role in an operating system and clarifies the difference between updating and upgrading the kernel. Additionally, it emphasizes the urgency of updating the kernel for security reasons and introduces the concept of live Linux kernel updates without rebooting as a solution.

Find out how a zero-day vulnerability in Barracuda's Email Security Gateway (ESG) appliances, affecting over 200,000 organizations including major companies like Samsung and Delta Airlines, allowed threat actors to gain unauthorized access and steal sensitive data. Despite swift action from Barracuda, the exploit had been actively abused for at least seven months prior to the deployment of security patches. This case highlights the importance of promptly patching known vulnerabilities and the window of opportunity it provides for attackers. Read this blog post to understand the risks associated with software vulnerabilities and learn mitigation strategies recommended by the Cybersecurity and Infrastructure Security Agency (CISA).
Summary
Article Name
Weekly Blog Wrap-Up (June 5-June 8, 2023)
Description
TuxCare Weekly Blog Wrap-Up – your go-to resource for the latest insights on cybersecurity strategy, Linux security and more
Author
Tim Walker
Publisher Name
TuxCare
Publisher Logo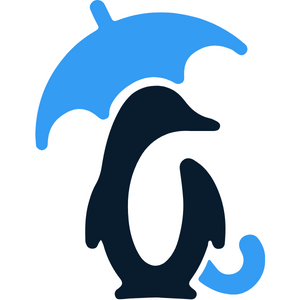 Looking to automate vulnerability patching without kernel reboots, system downtime, or scheduled maintenance windows?
Become a TuxCare Guest Writer