Weekly Blog Wrap-Up (November 6 – November 9, 2023)
Welcome to the TuxCare Weekly Blog Wrap-Up – your go-to resource for the latest insights on cybersecurity strategy, Linux security, and how to simplify the way your organization protects its data and customers.
At TuxCare, we understand the importance of safeguarding your valuable data and ensuring the smooth operation of your Linux infrastructure. That's why our team of Linux and open-source experts is dedicated to providing you with the most up-to-date information, Linux tips, and patch management solutions.
In each edition of our Weekly Blog Wrap-Up, you'll get a short breakdown of all our informative and thought-provoking blog posts from the past week. Whether you're seeking expert insights into Linux security best practices, practical tips to optimize your system performance, or comprehensive strategies to streamline patch management, you'll find it all here!
We believe that knowledge is key to staying one step ahead in the ever-evolving world of Linux security, and our goal is to empower your organization with the tools and expertise needed to strengthen your Linux environment.
Feel free to click on the following blog post summaries to check out each in its entirety:
In this blog post, we explore the critical topic of how kernel patches affect system performance in Linux environments. This post covers real-world case studies and performance benchmarks, offering valuable insights and recommendations for administrators and developers seeking to make informed decisions about kernel updates. If you're curious about how kernel changes can impact your Linux system's performance and want data-driven insights, this blog post is a must-read.
Discover this exciting new opportunity for system integrators in this dynamic partnership program from TuxCare, which equips system integrators with innovative new tools that their client organizations will love. If you're a system integrator looking to enhance your portfolio and expand your offerings, you won't want to miss this blog post.
Learn some crucial best practices for safeguarding your Linux systems in this blog post that uncovers prevalent configuration pitfalls that can leave systems vulnerable to security breaches – including actionable insights to prevent these mistakes. If you want to fortify your Linux security and avoid common configuration errors, this blog post is an essential guide for protecting your systems effectively.
This post explores a more comprehensive approach to assessing and prioritizing vulnerabilities beyond traditional CVSS scores, diving into the limitations of CVSS scores and offering a fresh perspective on how organizations can make more informed decisions regarding vulnerability management. If you're interested in enhancing your vulnerability prioritization strategy and gaining a deeper understanding of the challenges associated with CVSS scores, this blog post provides valuable insights that are essential for modern cybersecurity practices
This blog post looks at the powerful impact of AI in the realm of fraud detection, walking through the cutting-edge technologies and machine learning algorithms that enable AI to uncover complex patterns and anomalies in real time – significantly enhancing fraud prevention efforts. If you're intrigued by the potential of AI to revolutionize fraud detection and want to understand how it can bolster security measures, this blog post offers a compelling and informative immersion into the subject..
Summary
Article Name
Weekly Blog Wrap-Up (November 6 - November 9, 2023)
Description
TuxCare helps organizations take care of support, maintenance, & security for Enterprise Linux systems. Read our weekly wrap-up
Author
Tim Walker
Publisher Name
TuxCare
Publisher Logo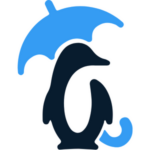 Looking to automate vulnerability patching without kernel reboots, system downtime, or scheduled maintenance windows?
Become a TuxCare Guest Writer